This crowd-pleasing Mexican Sour Cream Dip Recipe is just right for last minute guests!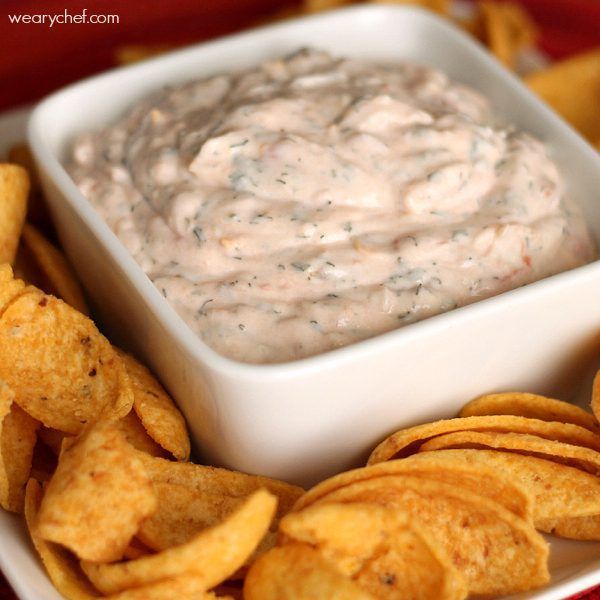 Twas the day before Christmas, and all through the house, everyone wanted a snack!
…I'm a cook not a poet, OK? This time of year, kids are home, family is visiting, neighbors are dropping by, and we're all low on time and energy to feed all these hungry people. If you have unexpected guests or hungry kids, look like a hero with this no-brainer sour cream dip recipe!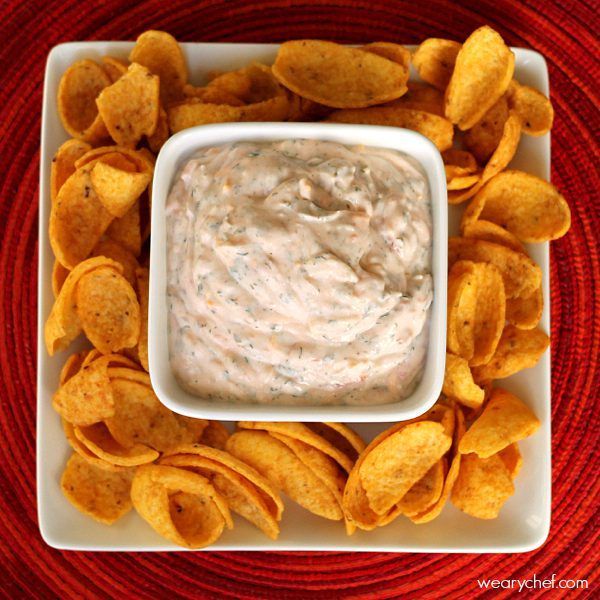 You might have all the ingredients for this easy Mexican dip in your kitchen right this very minute. All you need is sour cream, salsa, a few spice cabinet staples, and shredded Mexican cheese. Go check, and I'll wait right here. If you are missing anything, I'm sure someone would be happy to run to the store while you continue your gift wrapping project.
All set? GREAT. Give this easy dip a try, and I think it will become a fast favorite at your house. This would also be great for football parties coming up! Happy dipping :)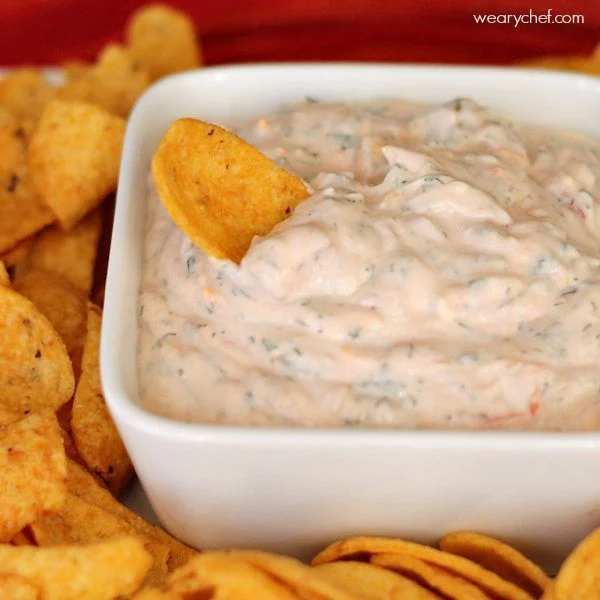 Super Easy Mexican Sour Cream Dip
This dip takes 2 minutes to stir together, which is perfect for last-minute guests!
Ingredients:
16 oz. sour cream (reduced fat is fine)
1 tsp. dried dill
2 tsp. dried parsley
½ tsp. garlic powder
½ tsp. onion powder
½ tsp. kosher salt
½ c. red salsa (I like Herdez brand)
½ c. shredded Mexican cheese
tortilla chips for dipping
Instructions:
Stir everything together except the chips.
Dip the chips into this tasty concoction and enjoy!
Weary Chef's Notes:
You can substitute ½ packet of Ranch seasoning mix for the seasonings if you prefer, but this method is cheaper and skips the preservatives!
Do you love dips like I do? Don't miss these other recipes!