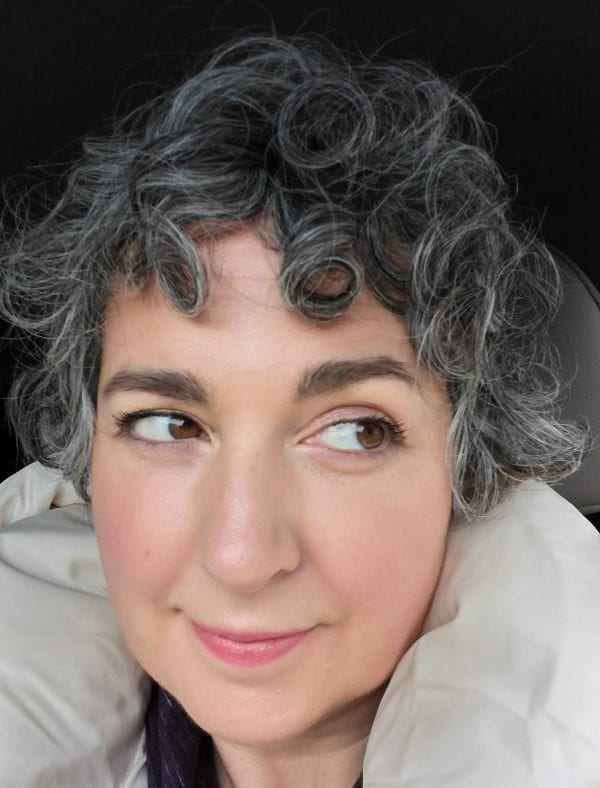 Hi there! I'm Andi, and I'm so glad you found me! If you like easy, no-fuss recipes you are definitely in the right place. You've probably already seen what my recipes are like, so do you want to know a little about me?
I learned everything I know in the kitchen from my mom, cooking shows, cookbooks, and trial and error. I married my high school sweetheart, Matt, when I was 20, and I've been cooking dinner almost every night for over 20 years. That's a lot of practice!
I was born and raised in Mississippi. After finishing grad school, Matt and I moved to San Francisco. We didn't know a soul there but were excited to become Californians. I changed careers a few times before we had our first baby boy in 2006. Then I became a full-time mom.
I launched The Weary Chef in January 2013, when our second son was almost two. This little recipe blog started as a hobby, but it quickly became an obsession and then a business. In 2017, we moved to Austin, TX, and I'm looking forward to bringing you more easy recipes from our new home!
10 Fun Facts About Andi Gleeson
I met my husband for the first time when I was twelve! We went through high school, college, and a cross-country move together. We have been together f-o-r-e-v-e-r. We are still best friends.
Before I started this blog, I had never used more than a point and shoot or phone camera. I still feel like I don't really know what I'm doing when it comes to photography.
I rarely watch TV or movies. I would much rather be doing something interactive like playing a video game or browsing online. Sitting still and passively watching TV makes me very stir crazy!
As of June 2014, I don't (can't) eat gluten anymore. I had been feeling sick for a while, and doctors couldn't find anything wrong. I tried giving up wheat on a whim, and I started feeling much better! Giving up wheat is very not awesome, but not feeling sick all the time is.
I prefer being indoors when possible. I can't stand to be hot, and I'm not a fan of being cold either. I especially hate to be in the sun. I feel most comfortable at home or at Target where I'm protected from the elements ;)
Speaking of being comfortable at home, I am a major homebody, especially at night. I have to drag myself out to evening events, which doesn't happen often. Spending evenings and weekends at home is my very favorite thing.
I had my first gray hairs in high school but really started going gray at 30. Coincidentally, this is also when I became a mother. My hair is on the fast track to going completely white like my aunt and cousins before me.
I hate messy things like sand, mud, or anything sticky. I don't do well with a lot of noise either. That makes raising two boys a real challenge for me, but I love the little buggers so much that it's worth it.
I love pink. Maybe it's because I'm the only girl in a house with three boys, but I like to surround myself with as much pink and glitter as possible.
I'm a cheapskate or frugal or whatever you want to call it. It kills me to spend a lot of money dining out or on other extravagances. I'm certain that if I was a millionaire, I would still want to drive a very sensible car and buy my clothes on sale at Target. Fancy things are not for me.
I'm so glad you are here. I hope you will stick around because I'm always cooking up something new for you! Don't forget to sign up for my emails to stay in touch and never miss a recipe!
xo,
Andi, The Weary Chef