This Easy Potato Soup is rich and velvety. You would never know that cauliflower is hiding in there!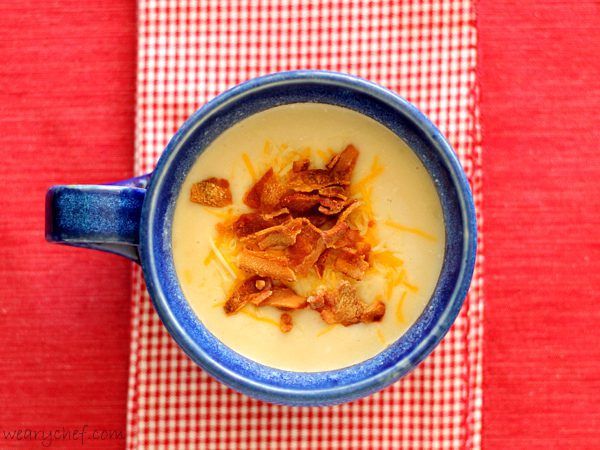 I have been planning to write some new soup recipes, and this week I didn't have much choice but get started on that. Without going into all the details, I'll just tell you that The Pants (my husband) had to eat very soft foods for a few days because of a sore mouth. Enter this creamy, heavenly potato soup. It has all the goodness of a loaded baked potato with no chewing required.
Can you keep a secret?
There is cauliflower in there.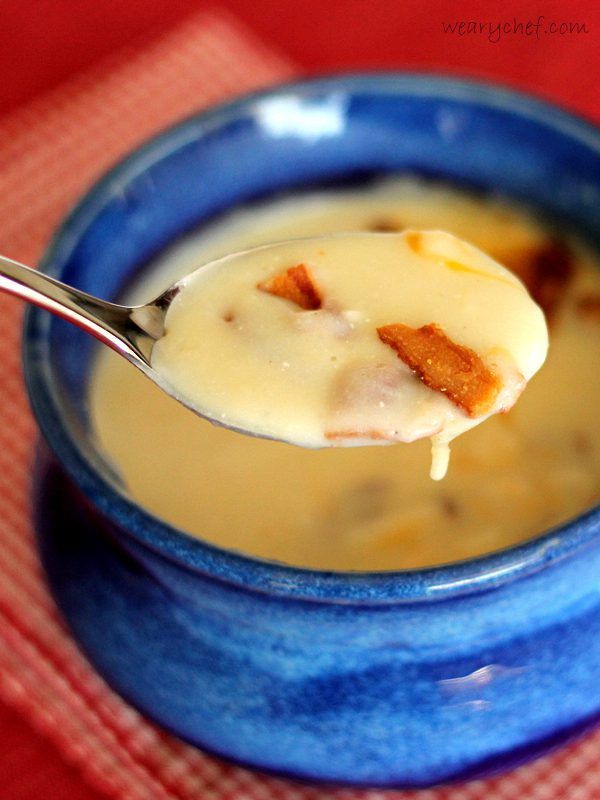 I haven't told even my husband about the cauliflower, although it would probably be safe now that he has already eaten it and didn't suspect a thing. While he couldn't eat any foods that required chewing, I wondered how he could eat vegetables. I decided I could sneak in some cauliflower with the potatoes since the soup was going to be pureed, and no one was the wiser! If you prefer your potato soup chunkier, you could only blend it about 2/3 of the way. I wasn't sure how I would like the uniform texture, but I have to say, this is my new favorite kind of potato soup! I loved the smooth and rich taste and feel. I'm getting hungry for soup just thinking about it. Do try this recipe soon, my friends!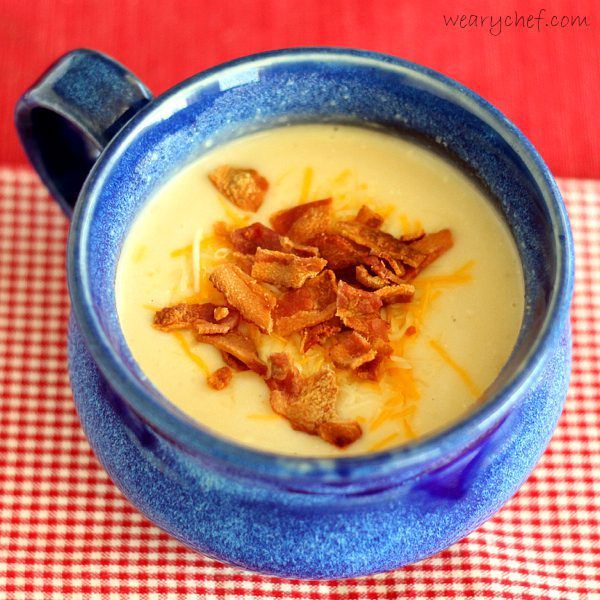 [recipe]
 I think you will also like these other soup recipes: