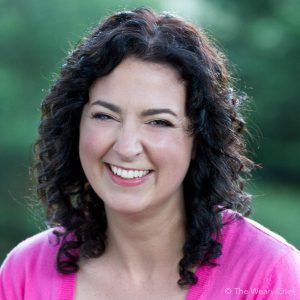 I'm Andi Gleeson, the cook, photographer, and voice behind The Weary Chef. I started this easy recipe blog in January 2013 on a whim, and it quickly became my passion. What started as a place to share recipes with friends, family, and anyone else who came along has turned into a resource for thousands of busy cooks to find easy recipes every day. Read more about Andi here.
If you follow The Weary Chef on social media, you know that I'm always sharing beautiful and fun photos and recipes. I can't take all the credit for that! Meet Jen Vinuya, my indispensable assistant who keeps all that awesome content coming on
Facebook
,
Twitter
,
Pinterest
, and
G+
. She may live far away, in the Philippines to be exact, but I still consider her my right hand girl despite the distance. If you need to reach her about anything related to my blog or social channels, you can
click here
to email her.
Current Contributors
Hi! I'm Amy! I'm a crazy busy farm girl, spending most of my days chasing cows and kids! Meals around my house have to be heart, yummy, fast, and easy! And if you leave my house hungry...it's your own fault!
Stacey is the blogger behind Bake.Eat.Repeat. where she shares simple, family friendly recipes made from scratch.  She's a wife and mother of three, and when not in the kitchen can usually be found reading, running or watching kids sports - preferably with coffee!
Past Contributors