Thank you for your interest in sponsoring The Weary Chef, where your name can reach over 250,000 unique viewers every month! I am very open to promoting blogs, products, and brands that I would be proud to recommend to friends. You can advertise with banner ad spots in various locations on my site or sponsor a post, signature recipe, or giveaway that will be amplified on several social media platforms.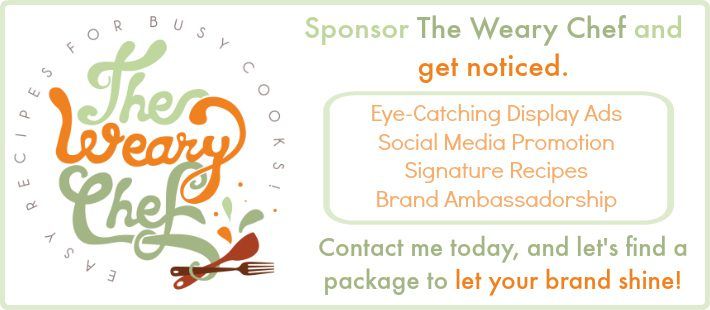 I have partnered with countless brands including: Kraft, Target, Smithfield and Farmland Foods, Nabisco, Ghirardelli, Godiva, Safeway, Foster Farms, QVC, and many more.
Email me to discuss a sponsored post, giveaway, or other advertising options for YOUR brand. I would be happy to send my media kit and create an advertising package that will be the best fit for you. Thank you!