What is your favorite candy? My all-time favorite is salted chocolate caramels. I adore the rich flavors and salty-sweet combo, but you don't need me to tell you that they can be a tad pricey! I felt sure I could make my own, and thanks to Ghirardelli Melting Wafers, I was right! Since this candy coating is made by San Francisco's premium chocolate maker, you know these salted caramels are going to be good!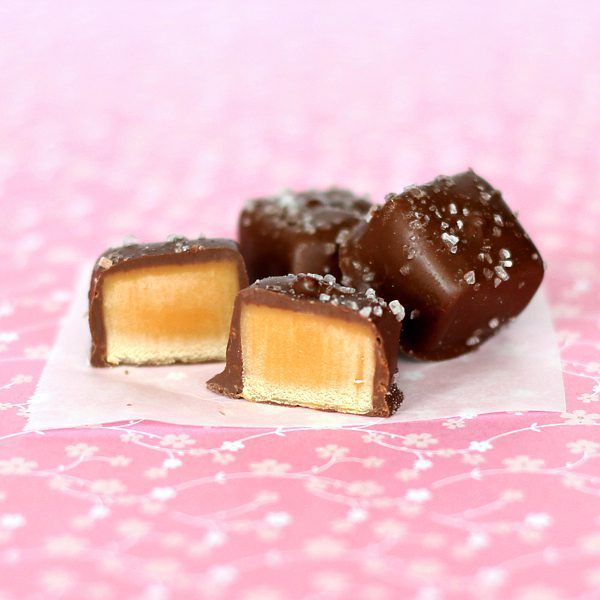 Easy Homemade Salted Caramels Recipe
You would never know these tasty candies weren't store-bought, and you can make about four dozen of them for around $10! All you need is a 12 oz. bag of Ghirardelli Dark Melting Wafers, a bag of individual caramel squares, and some coarse sea salt. (I bought a jar of salt with an adjustable grinder, which was included in my $10, but you might already have some on hand.)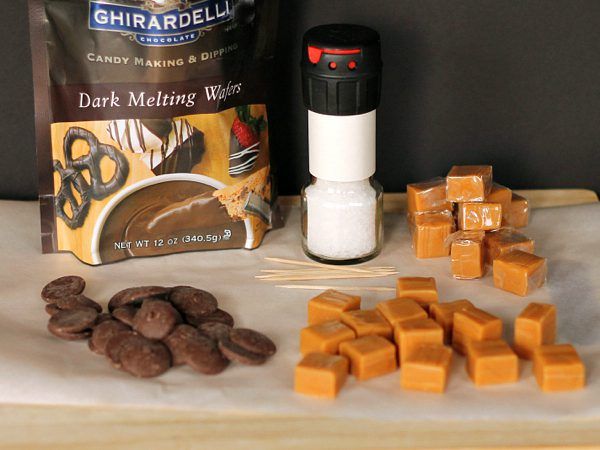 How to Make Homemade Salted Caramels: STEP-BY-STEP TUTORIAL
Simply unwrap your caramels (if individually wrapped), and melt your wafers in the microwave according to the package directions. Mine took about 75 seconds, stirring twice during heating, but microwaves are all different. I suggest melting your candies in a wide glass or glass measuring cup if you have one instead of a bowl so your melted wafers aren't too shallow for dipping.
Layout a sheet of parchment or waxed paper to hold your dipped caramels, and have a couple of dozen toothpicks ready. Now you are ready to make your very own candy-coated salted caramels!
Insert a toothpick into the top of the caramel, and dip it completely in the melted wafers.
Hold it over the glass or bowl for a few seconds to allow the excess coating to drizzle off. You can tap the toothpick on the side of the glass to help this process along.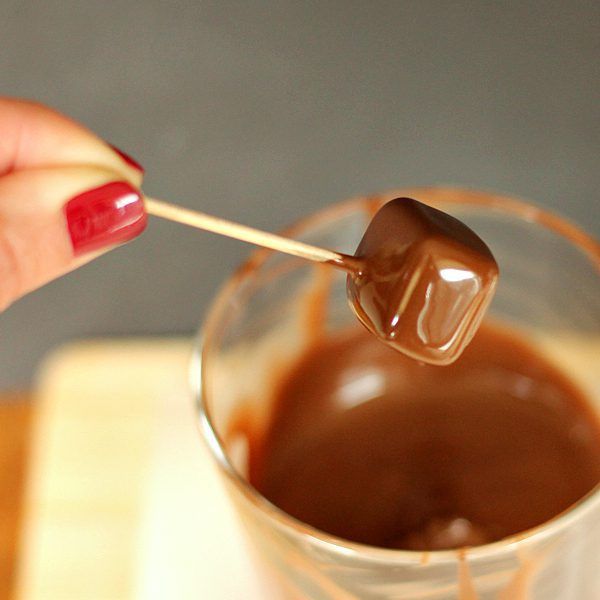 Place your gorgeous candy on the parchment, and use another toothpick to help gently remove the first one. Admire the delicious sheen for a few moments before moving on. I dipped these two at a time to make it go more quickly.
When you have about six candies dipped and waiting on the parchment, sprinkle your desired amount of coarse sea salt over the top. (Be sure to do this step before the coating hardens, not after you have dipped them all.)
Your candies will harden and be ready to eat pretty quickly, in about a half-hour.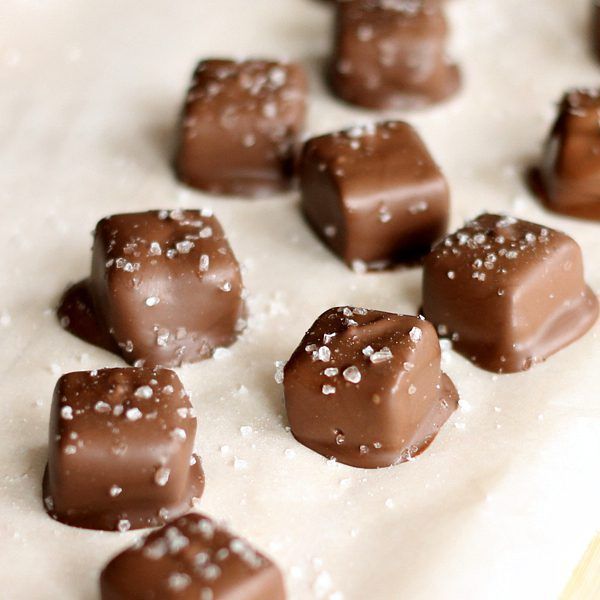 How to Make Homemade Holiday Cookies
Now, I said you could make around four dozen candies with these supplies, but I just made a sample batch. I used about half the bag of wafers and dipped 15 caramels, leaving me with melted wafers just waiting to coat something. You don't need me to tell you that there aren't many things that aren't delicious dipped in chocolate-flavored candy coating.
I could have raided the kitchen for potato chips, pretzels, strawberries, and countless other things to make some tasty treats. Instead, I grabbed some prepared shortbread cookies, animal crackers, and heart sprinkles and set to work.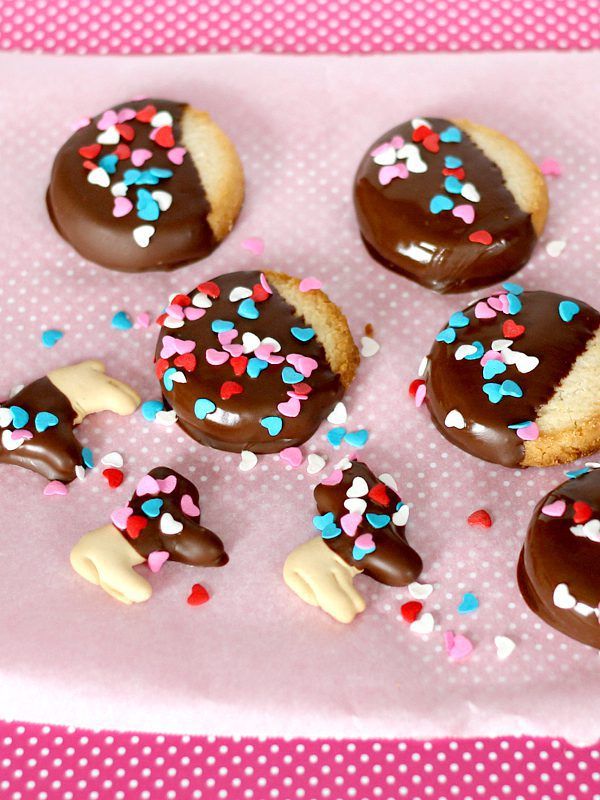 Dip the cookies just like the caramels, and top them with festive sprinkles instead of salt. These candy-dipped holiday cookies turned out to be so delicious and cute!
My boys were really excited to have these treats waiting for them after school, and I might make up more for them to take to their friends and teachers on Valentine's Day. I especially loved the animal crackers. They are so crisp and lightly sweet that the candy coating really shined.
What will YOU dip in your Ghirardelli Dark or White Melting Wafers? Get creative, or check out some of their recipes!