Get excited because I'm about to show you a no-bake chocolate cheesecake recipe that can be ready in about 10 minutes! I'm not even talking about 10 minutes of prep. I mean you can be EATING PIE in 10 minutes. However, to get it done that quickly, you'll need to use a store-bought pie graham cracker crust. But, even if you make your own, it's still a super easy recipe. A delicious treat that your family and friends will enjoy. There will be less trouble making this because of its simplicity. Its ingredients are available wherever stores you have nearby. Probably some of its ingredients are already in your fridge and kitchen.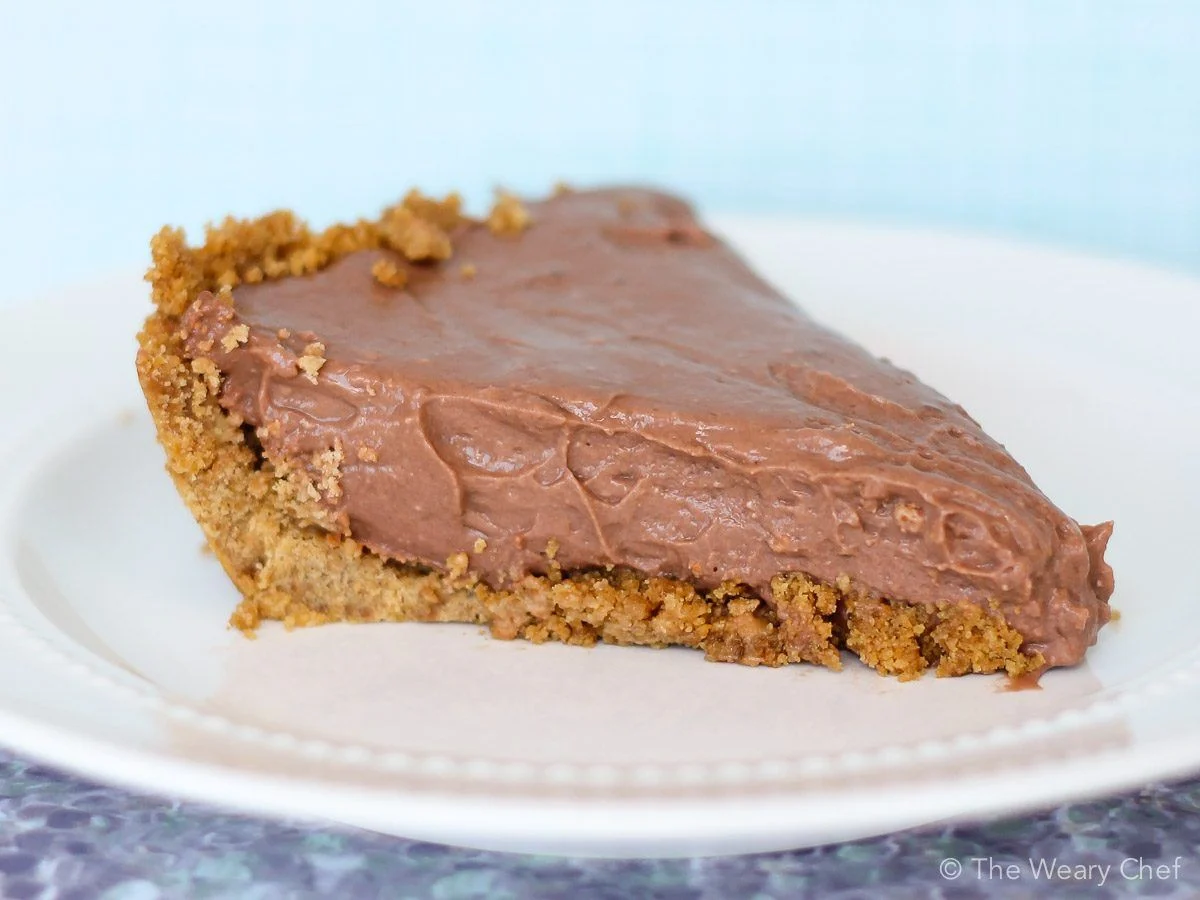 The Best No-Bake Cheesecake Recipe
The season of delightful seasonal treats is in full swing during the summer. For any summer celebration, try this recipe for a no-bake chocolate pudding cheesecake with a gluten-free almond crust. This recipe uniquely uses chocolate pudding. instead of a dessert bowl with layers or a lid. It takes two desserts from childhood, cheesecake, and pudding, and mixes them into one delicious treat.
This has a more dessert consistency than a typical cheesecake. It is very smooth, creamy, and velvety. It doesn't settle like a cheesecake and instead tastes more like eating a chocolate pudding with cheesecake flavoring. This dish will fill your stomach with delight and is utterly lovely and delicious. A simple and delectable way to celebrate a birthday, holiday, or just a typical Tuesday night is with a no-bake cheesecake. They can be prepared in advance and are quick and simple to make.
This delectable dessert recipe requires no baking, so there's no need to keep the ingredients on hand outside of your cupboard for the most part. The cream cheese gives it a slight cheesecake-like richness while also preventing the dessert from being overly sugary. It has the appropriate amount of sweetness. Melted chocolate chips are used in this recipe to give the flavor and texture a deep, rich chocolate flavor. Although it isn't too sweet, a tiny piece is sufficient because it is rich enough.
What do You Need For This Recipe?
So, all you need for this Chocolate Cheesecake Pudding Pie is:
Philadelphia whipped cream cheese;
A box of instant chocolate pudding;
Milk;
a 9″ graham cracker crust (store-bought or homemade).
The reason it's important to use whipped cream cheese is that it's fluffy enough to whisk into the pudding.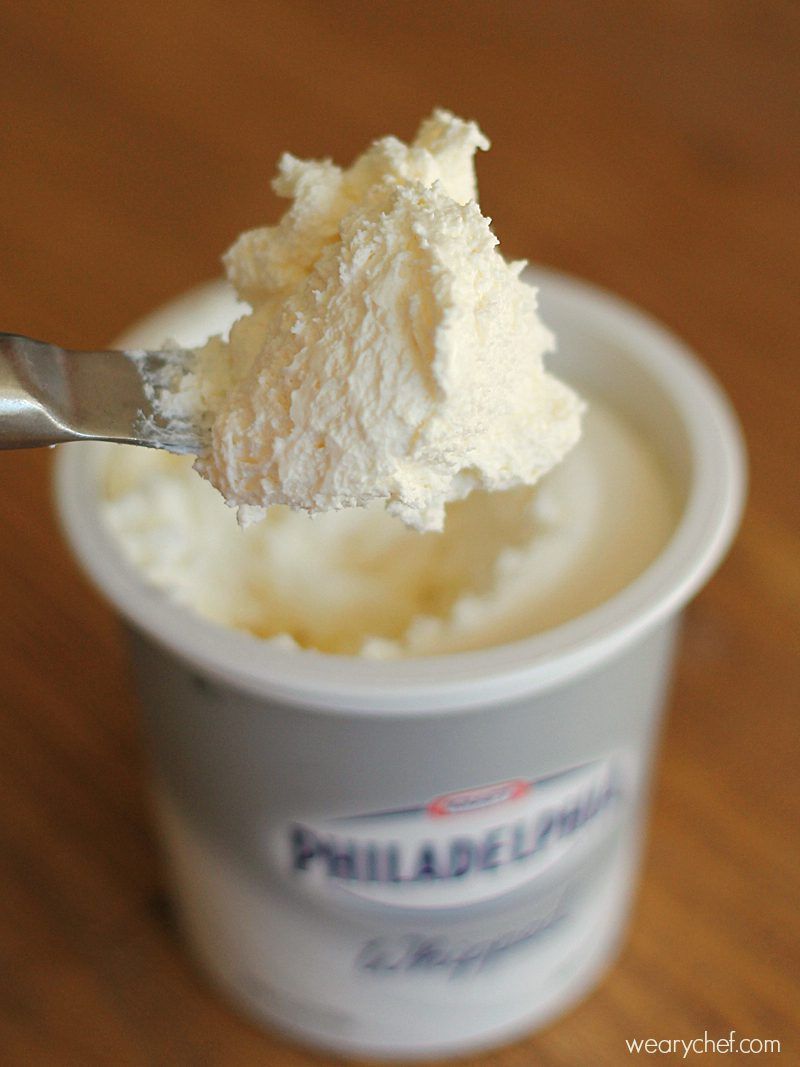 I typically do use pre-made crusts because I'm incredibly lazy they are so easy. However, on this particular occasion, I made my own with graham cracker crumbs, butter, and brown sugar. Also, I have to say that the homemade crust did taste better, probably because of the butter.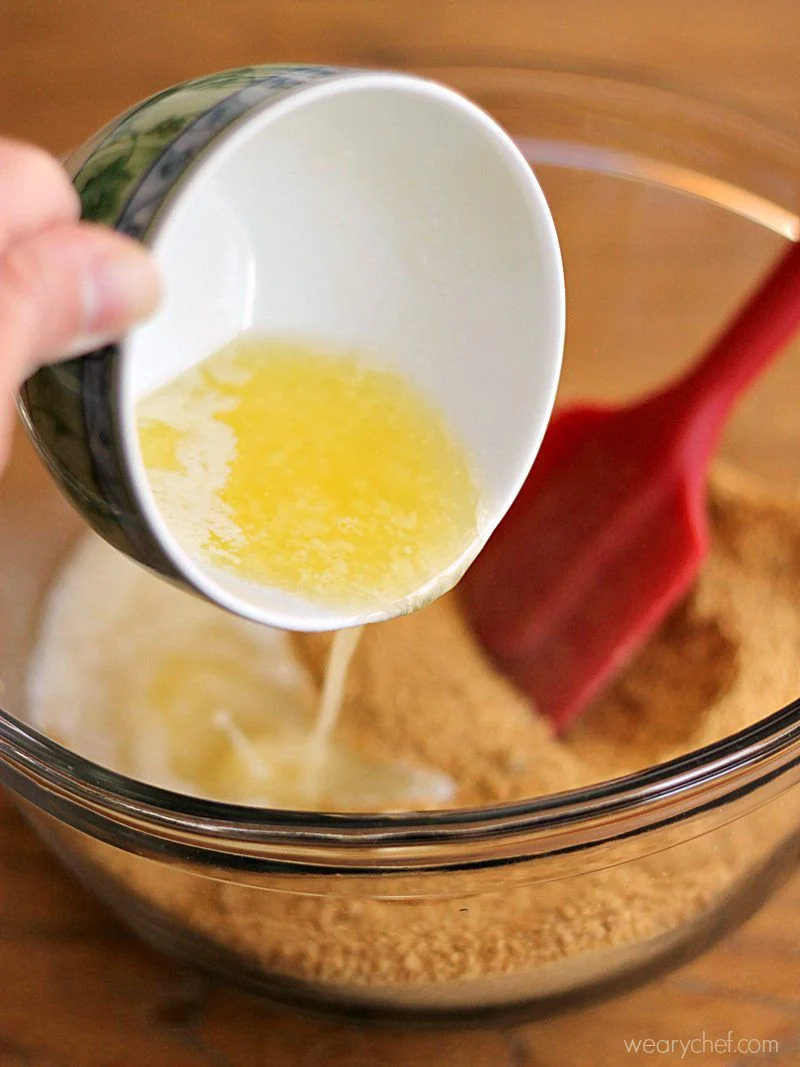 How To Make No-Bake Cheesecake With Chocolate Pudding?
So, since I baked the crust, I had to let it cool before filling, which did add about a half-hour to the prep time. However, it was worth it if you ask me for this hearty, buttery graham crust.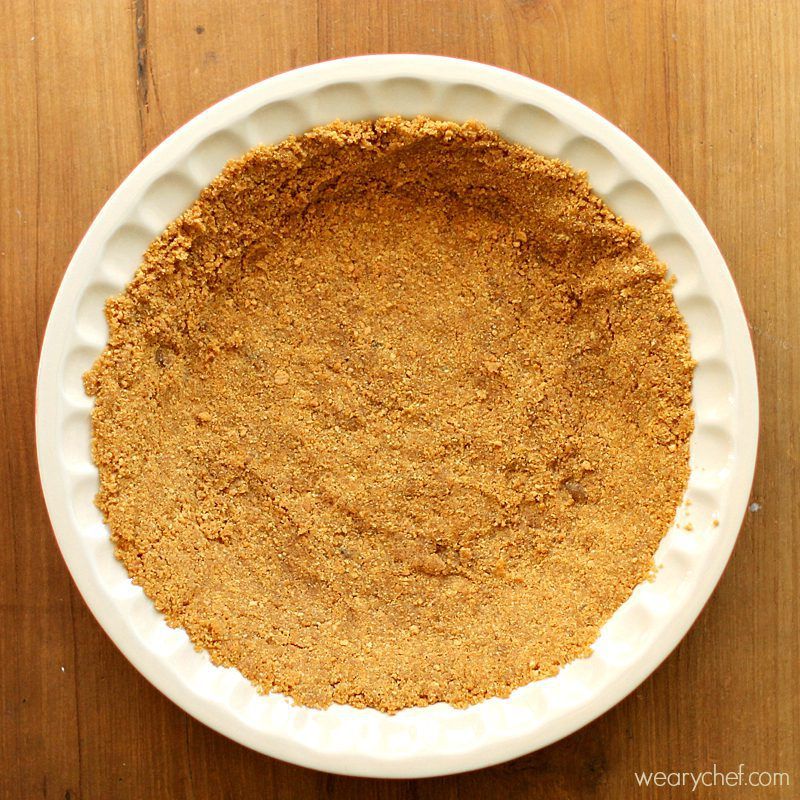 Once your crust is ready, you just need to whisk together your pudding mix and milk for a minute or two. Then, whisk in the cream cheese until smooth.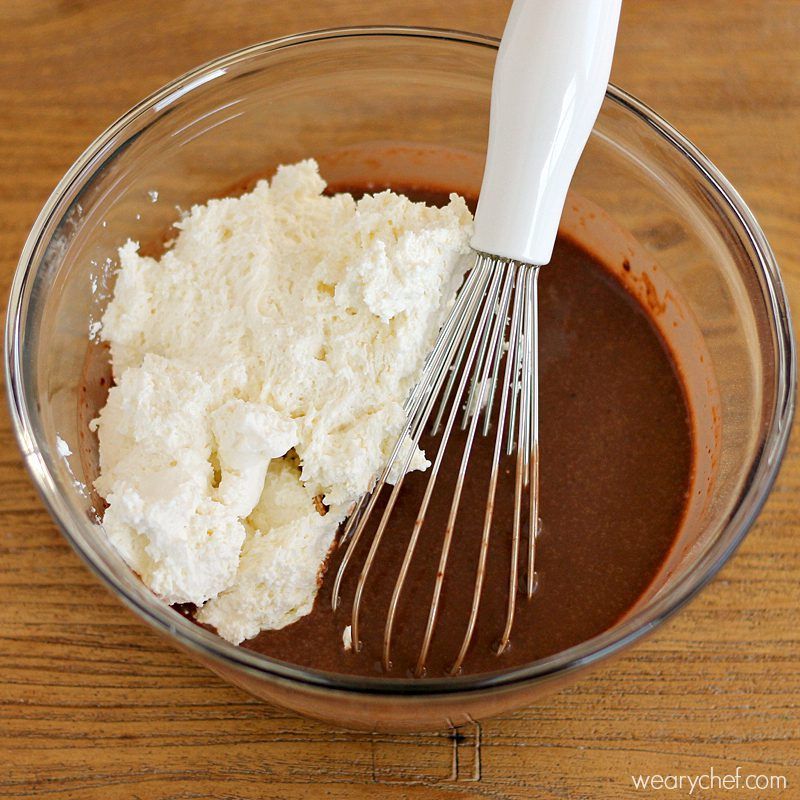 Finally, spread that gorgeous, fluffy, chocolate pie filling into your crust. (Fortunately, since this is a no-bake recipe, you can lick the spoon with no worry.)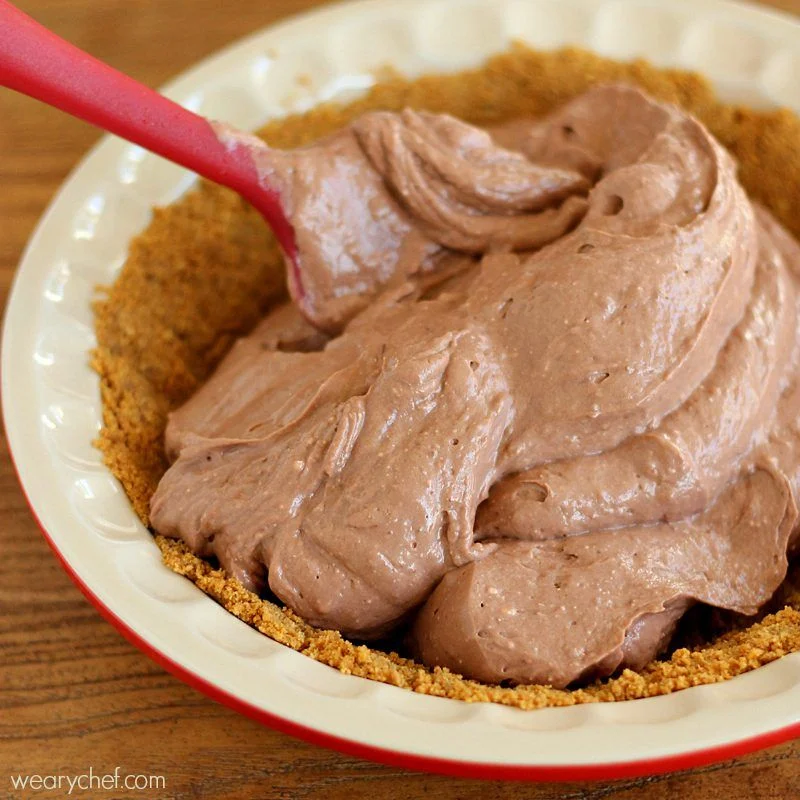 Put your pie in the refrigerator for at least five minutes before serving. We enjoyed ours on its own the first night, with no whipped cream. The filling is not too sweet and not too soft (which can be a problem with other pudding pies I've tried). Also, the cream cheese makes it a bit firmer, but still melt-in-your-mouth delicious.
On the second day, I dropped a gigantic dollop of whipped topping on my pudding pie, and that was wonderful too. You can't go wrong with this dessert! If chocolate is not your thing, try it with vanilla or pistachio pudding!
Print
No-Bake Cheesecake with Chocolate Pudding Recipe
This creamy, fluffy pie is ready in just a few minutes!
Total Time:

10 minutes

Yield:

8
9-inch graham cracker crust

see notes for instructions for making your own

3.4

oz.

box instant chocolate pudding

2

c.

cold milk

I used 1%

11.5

oz.

Philadelphia whipped cream cheese
Instructions
Whisk pudding mix and milk together for 1-2 minutes until well combined.

Add cream cheese, and whisk until smooth, 1-2 minutes longer.
Evenly spread pudding filling into cooled, prepared crust. Place in refrigerator to set for at least 5 minutes before serving. (Pie will keep in refrigerator for at least three days.)
Notes
To make your own crust, stir together 1 1/4 c. graham cracker crumbs, 1/4 c. sugar, and 5 tbsp. melted butter. Press mixture into 9-inch pie pan, and bake at 350 degrees F for 8 minutes. Cool completely before filling.
Author:

Prep Time:

5

Cook Time:

5

Category:

All Time Favorite Recipes, Desserts
Nutrition Information of No-Bake Cheesecake With Chocolate Pudding
Per serving:
| | | | |
| --- | --- | --- | --- |
| Calories | 575 kcal | cholesterol | 73 mg |
| Protein | 7 g | Fat | 37.5 g |
| Saturated Fat | 22.4 g | Potassium | – |
| Iron | 13 mg | Sodium | 255 mg |
| Sugar | 41 g | Fiber | 2 g |
| Vitamin C | 0 | carbohydrates | 54 g |
Ingredients Of Cheesecake
9-inch graham cracker crust:
Crushed graham crackers are used to make the pie crust known as graham cracker crust. American sweet crackers called graham crackers are manufactured from whole wheat graham flour that has not been breached. Crumbs from graham crackers are a good source of fiber and B vitamins.
Box instant chocolate pudding:
Instant pudding with chocolate contains no fat. Neither high fructose corn syrup nor artificial sweeteners are present. freshness-preserving single packaging in a sealed pouch.
Cold milk :
Drinking cold milk promotes weight loss. Cold milk contains calcium, which enhances your body's metabolism and increases calorie burning. A glass of milk also helps you stay full for a long time and prevents you from eating unneeded snacks.
Philadelphia whipped cream cheese:
Enjoy a creamy, fluffy texture while adding a layer of taste to your next food. It spreads well with less saturated fat than butter.
What do you love about this recipe?
Easy: It is really simple and packed with flavor and healthy minerals. Each step in the process is quite simple, though.
Flavor profiles: With a cheesecake flavor, it is rich, sweet, and chocolate. This pie is incredibly light and fluffy. It's not quite a mousse or a cheesecake, but it's close to both. Rather than cocoa powder, this recipe calls for melted chocolate, which causes the filling to be set up very firmly when cooled.
Texture: a pudding-like texture that is creamy, thick, and smooth, with a crunchy almond crust.
Dietary Options/Substitutions: This dish is both gluten-free and vegan. Add any seasonal fruits you like on top.
Health Benefits of No-Bake Cheesecake With Chocolate Pudding
Food is the basis of our physical and emotional well-being, thus a balanced diet should include a variety of natural, healthful foods to give our bodies the nutrients they require. A balanced diet can include chocolate as a healthy food. This wonderful sweetener contains a lot of flavonoids, which are antioxidants that support the body's defenses against disease and aging.
1. Heart Healthy
The advantages of chocolate go far beyond feelings of everlasting love. It has been shown that eating about an ounce of food daily improves blood flow to the heart and breaks up white blood cell clots that can narrow arteries. It may lower bad (LDL) cholesterol and reduce the risk of heart disease, stroke, and heart problems.
2. Boost Memory
This tasty superfood source in the form of a bite-sized snack immediately starts to reduce inflammation. Our brain's blood flow improves, which may improve memory, reaction times, mental concentration, and problem-solving abilities.
3. Natural Sunscreen
Its remarkable natural antioxidants might protect the skin from damaging UV rays. You still need to use an elevated sunscreen, but consuming chocolate may also offer you some inside protection.
4. Help Fight Wrinkles
We may get enough antioxidants just by eating a tiny amount of chocolate every day to help prevent wrinkles and UV damage.
5. Chocolate Relieves Stress
Stress can cause our bodies to develop a wide range of diseases. Know that I can calm down with chocolate while knowing that eating chocolate causes a person's body to release less glucocorticoid and epinephrine during tense periods. its sweet flavor gives you comfort.
How to store:
Refrigerate for a minimum of 6 to 8 hours and a maximum of 2 days with a firmly sealed plastic wrap or aluminum foil cover. The ideal time frame is 12 hours. The no-bake cheesecake will set up more nicely the longer it is chilled.
Final Thoughts
All in all, this was one of the 10-minute recipes that I adore! From my experience, you cannot fail with this chocolate pudding pie when it comes to all sorts of occasions. It looks exquisite enough for a more formal gathering and it is 100% successful when it comes to children.
Finally, it is your time to share your thoughts. Tell us everything about your experience with this recipe! Did you love it as much as my family did? Were your kids delighted? Were you improvise and improve? If so, what did you do more? I am also interested to learn more about you. Also, if you have further questions, the comments section is the place to ask them. I'll make sure to respond as quickly as possible.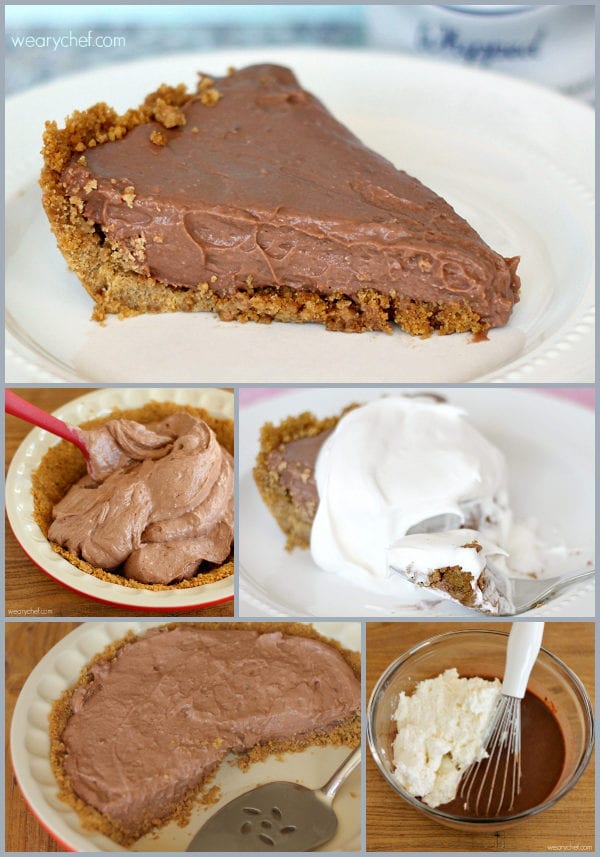 Want more quick and tasty recipes with pudding? Here you go!
Check out more of these lovely desserts.