Get happy! These 50 Cheese Recipes are sure to put a smile on any cheese lover's face!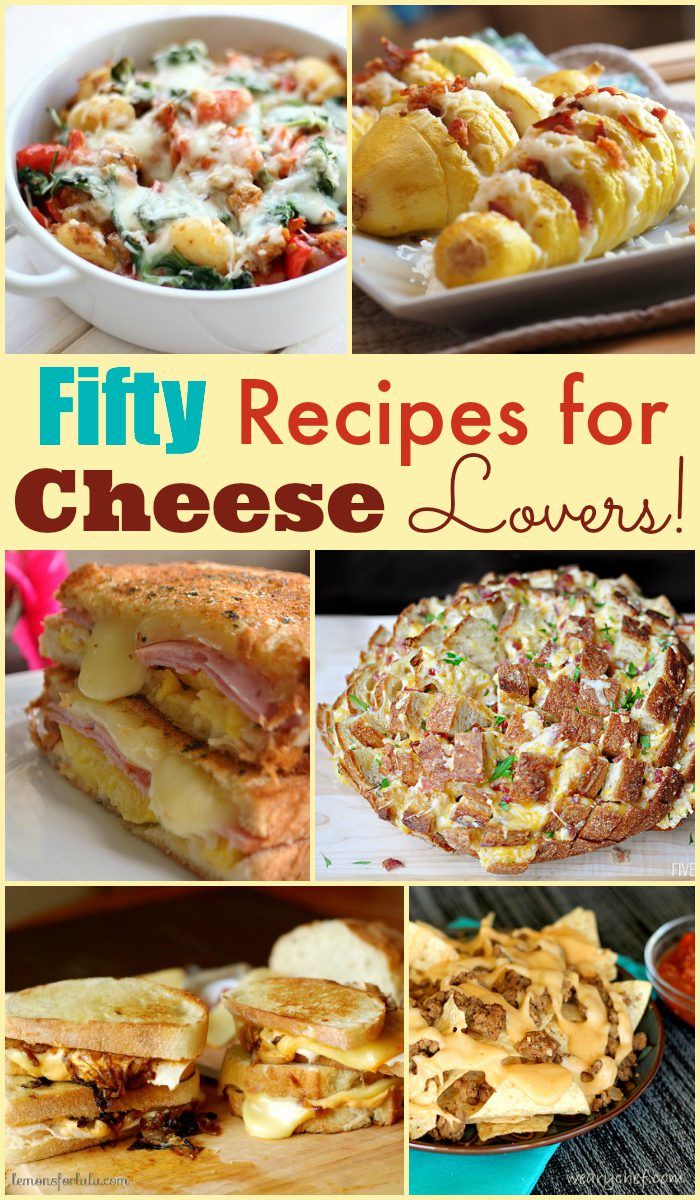 What meal isn't made better with cheese? Omelettes for breakfast, tuna melts for lunch, nachos for dinner… I'm getting hungry just thinking about all that melty goodness! If you are a cheese lover like me, then you are going to flip for this list of 50 cheese recipes loaded with the good stuff. Before we get to the recipes, I thought it might be fun to look at a few cheese facts!
Fortunately, you won't find any smelly cheeses in this collection! This list is packed with cheese recipes to please a hungry crowd. Which ones will you try first?