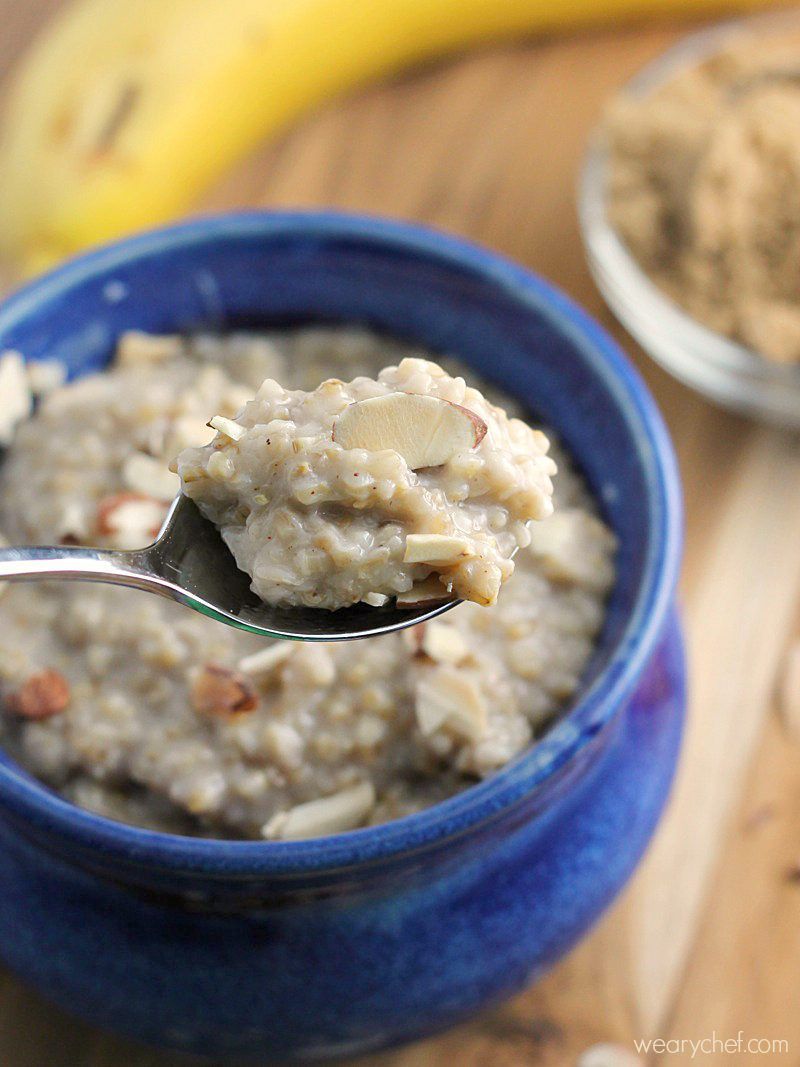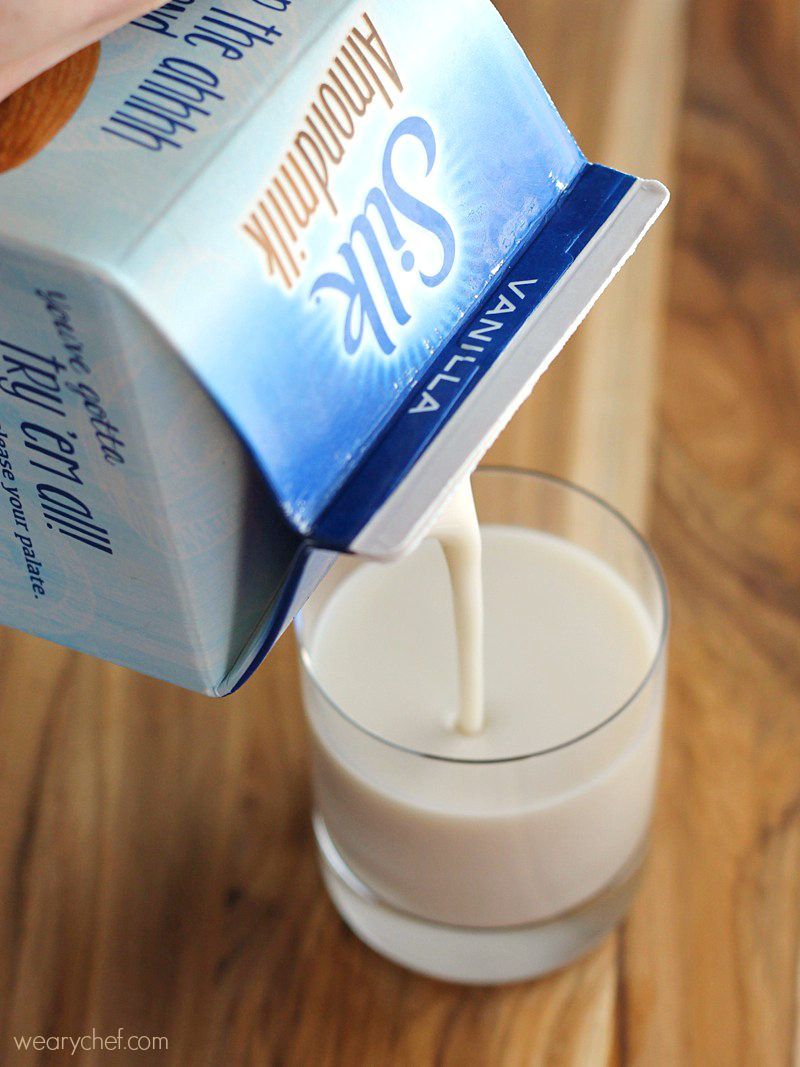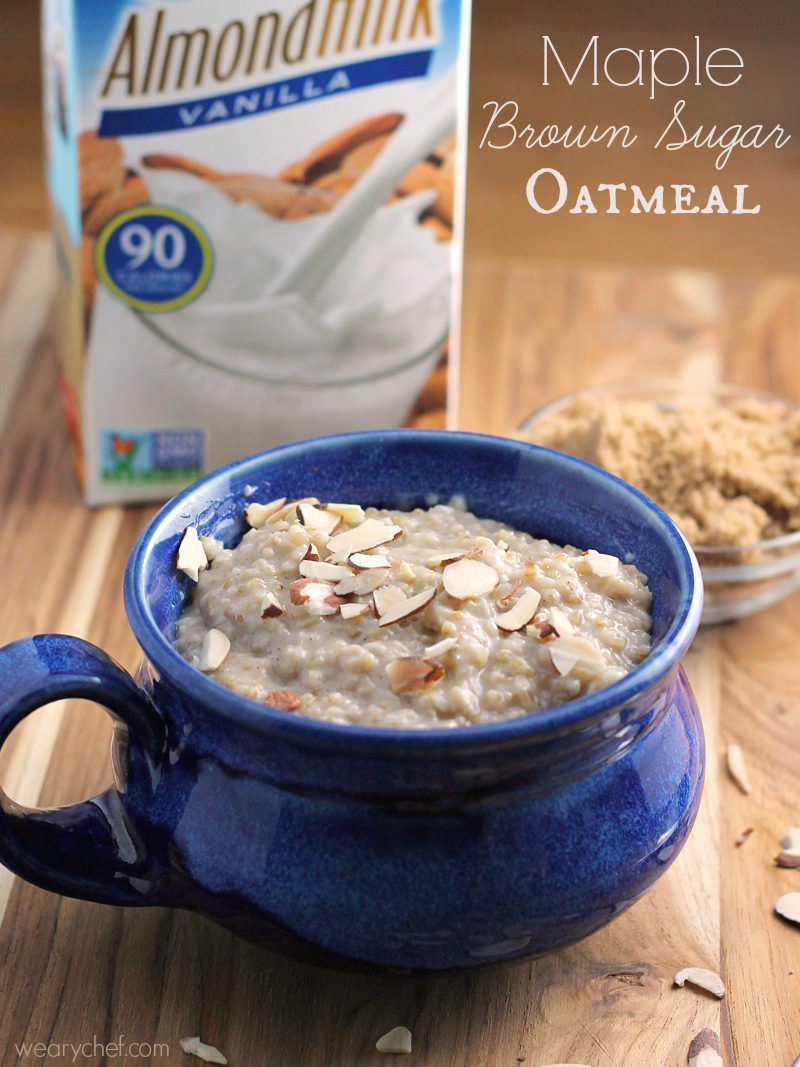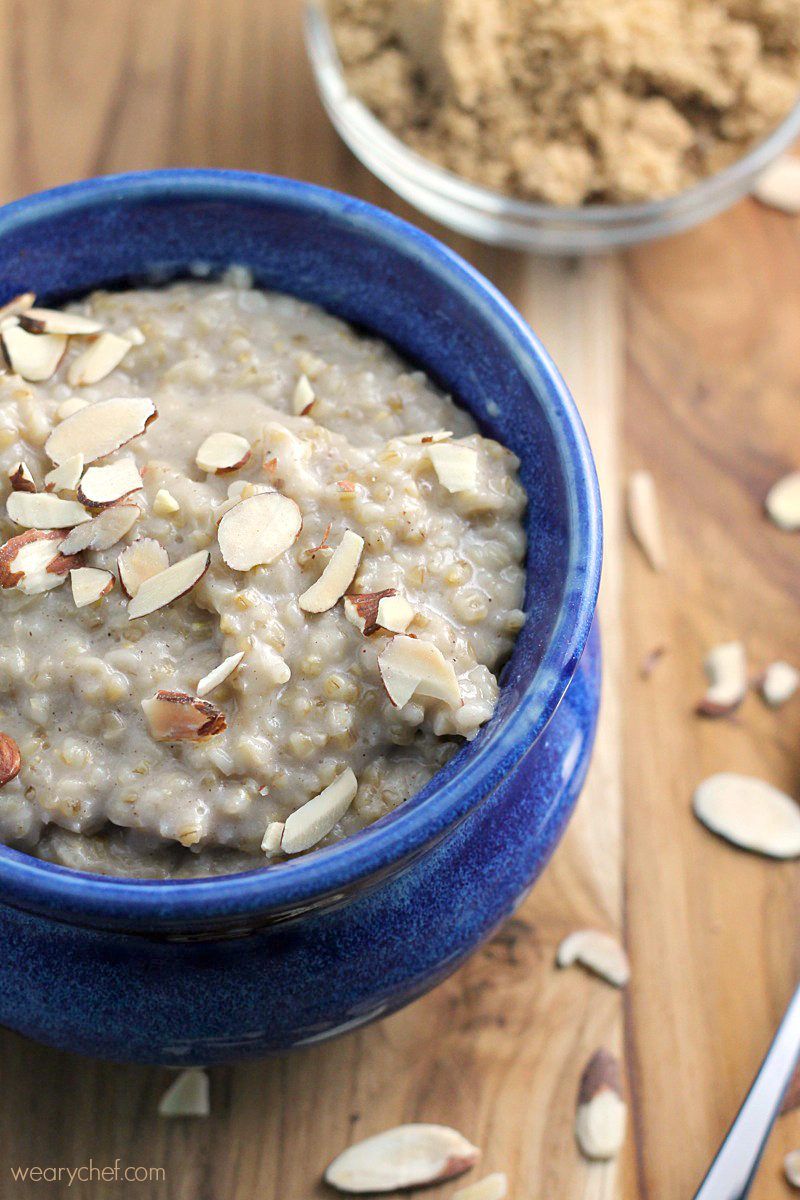 Start your day with this rich and creamy Maple Brown Sugar Oatmeal made with steelcut oats and Silk Almondmilk. It's easy to make, dairy free, and a wholesome way to start your day! Thank you to Silk for sponsoring this post. Today's healthy breakfast recipe is made with almond milk instead of regular milk. Before I get to the oatmeal, I'm going to come clean about something. I had not tried Silk Almondmilk before this weekend. I drink and cook with milk all the time, but milk comes from cows, right? Not from almonds. When I was asked to do an almond milk taste test, I decided this was the time to give it a try! My oldest son prefers chocolate almond milk to regular milk, "chocolate nut milk" as he calls it, so it must be good. Before I tried cooking with it, I wanted to taste the stuff. I grew up drinking vanilla milk that my mom made for me with vanilla extract and sugar. I asked her how she got the sugar to dissolve in cold milk, and she said "with a lot of stirring." I do have a fondness for the version from my childhood, but there must be an easier way. Silk Vanilla Almondmilk is rich, creamy, and loaded with vanilla flavor with no stirring required! I would gladly drink a tall glass of it at breakfast or for a midnight snack, and it's a drink I can feel good about since a serving has only 90 calories and is loaded with vitamins. It even has 50% more calcium than regular milk! Vanilla Almondmilk will be great in smoothies or poured over unsweetened cereal, but today I used it in this rich, creamy oatmeal. What's your favorite flavor in the variety pack of instant oatmeal packets? Mine is surely maple and brown sugar, but most versions I've had are too sweet and contain artificial ingredients and colors. This homemade version is all natural, and the almond milk adds a nutty flavor to the party too. The first time I made this, I did it overnight in the slow cooker. It turned out delicious but a little charred around the edges. You could certainly cook it on low in the crockpot for 6-8 hours if you'd like, but it's pretty easy to make on the stovetop in under an hour without worrying about overcooking it.
Print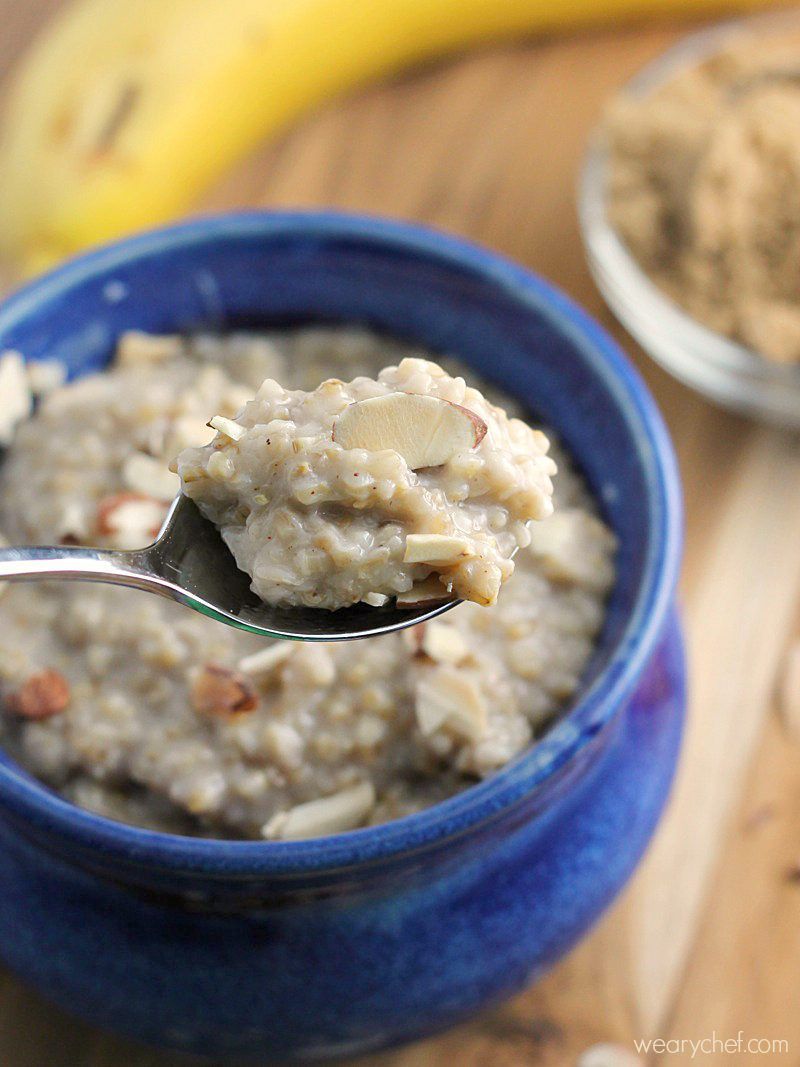 Homemade Maple Brown Sugar Oatmeal with Almondmilk
This rich, creamy oatmeal is dairy free and a delicious way to start your day!
Total Time:

40 minutes

Yield:

4

1

x
Instructions
Bring almond milk and water to a boil in a saucepan over medium-high heat.

Stir in maple syrup, brown sugar, cinnamon, and oats. Reduce heat to medium and cook at a low boil for 5 minutes. Stay near the stove for this step because the pot can boil over very quickly!

Reduce heat to medium low, and simmer for 30 minutes, stirring and scraping the bottom of the pan occasionally.

Have you tried Silk Almondmilk or do you have someone in your family who hasn't tasted it? You should have your own taste test to see what you think! Sign up for the Silk email newsletter and receive a coupon to try it for yourself! I'd love to hear how you like it.
This conversation is sponsored by Silk. The opinions and text are all mine.