It's time again for a deliciously easy recipe featuring Smithfield fresh pork! I'm happy to be an ambassador for the brand this year. I was compensated for my time to write this pork hash recipe, but all opinions are my own.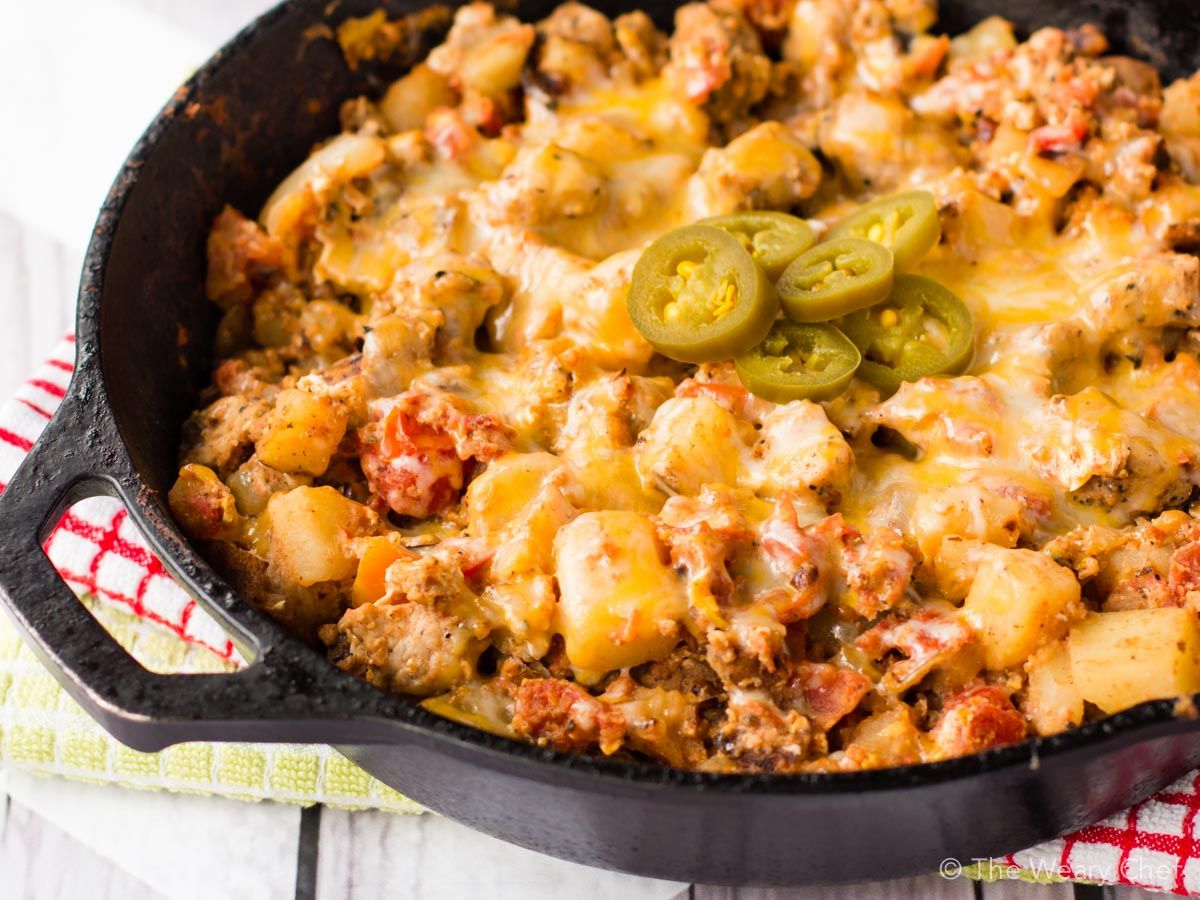 This pork hash recipe wasn't what I planned to share with you today at all. I planned to make something different (that I will save for another time), but this week I'm babysitting chickens. That's right. I live in San Francisco, where our homes literally share walls and are built on postage-stamp lots, yet my next-door neighbor has backyard chickens. She is out of town this week, so we're chicken sitting.
The (only) perk of babysitting chickens is getting free, fresh eggs. When I've watched them in the past, each chicken laid an egg every day, so I was getting paid two eggs daily. Maybe because they are getting older or something, now there is only one egg to be had each day. That means I need to be more choosy about how I cook my precious payment.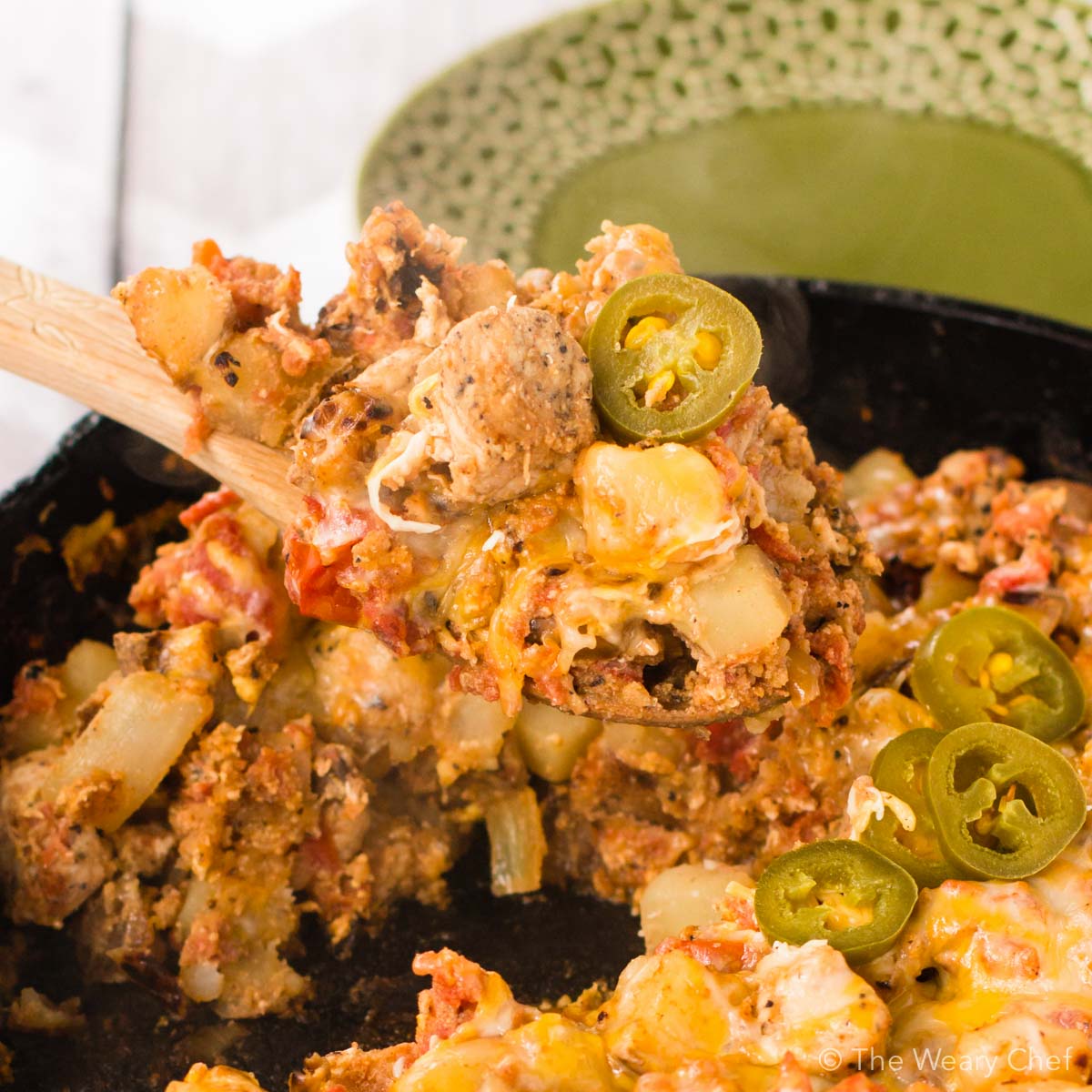 Once I had two fresh eggs that needed to be enjoyed, it seemed like a good idea to pair them with fresh marinated pork. I decided to stir the eggs into a hash made with cubed Smithfield Marinated Fresh Pork Sirloin and a diced russet potato. Their marinated cuts of fresh, quality pork come in all sorts of scrumptious flavors like Garlic & Herb, Teriyaki, or in this case, Peppercorn & Garlic.

This meal comes together in under 30 minutes and is perfect for breakfast or dinner! (There isn't really a time of day that I say no thank you to pork, potatoes, and eggs.) Thanks to the marinated pork, it is loaded with protein and flavor. This was actual the second meal I made with this particular pork sirloin. I sliced it into medallions and cooked those for dinner the night before, then diced what was left for pork hash the next day.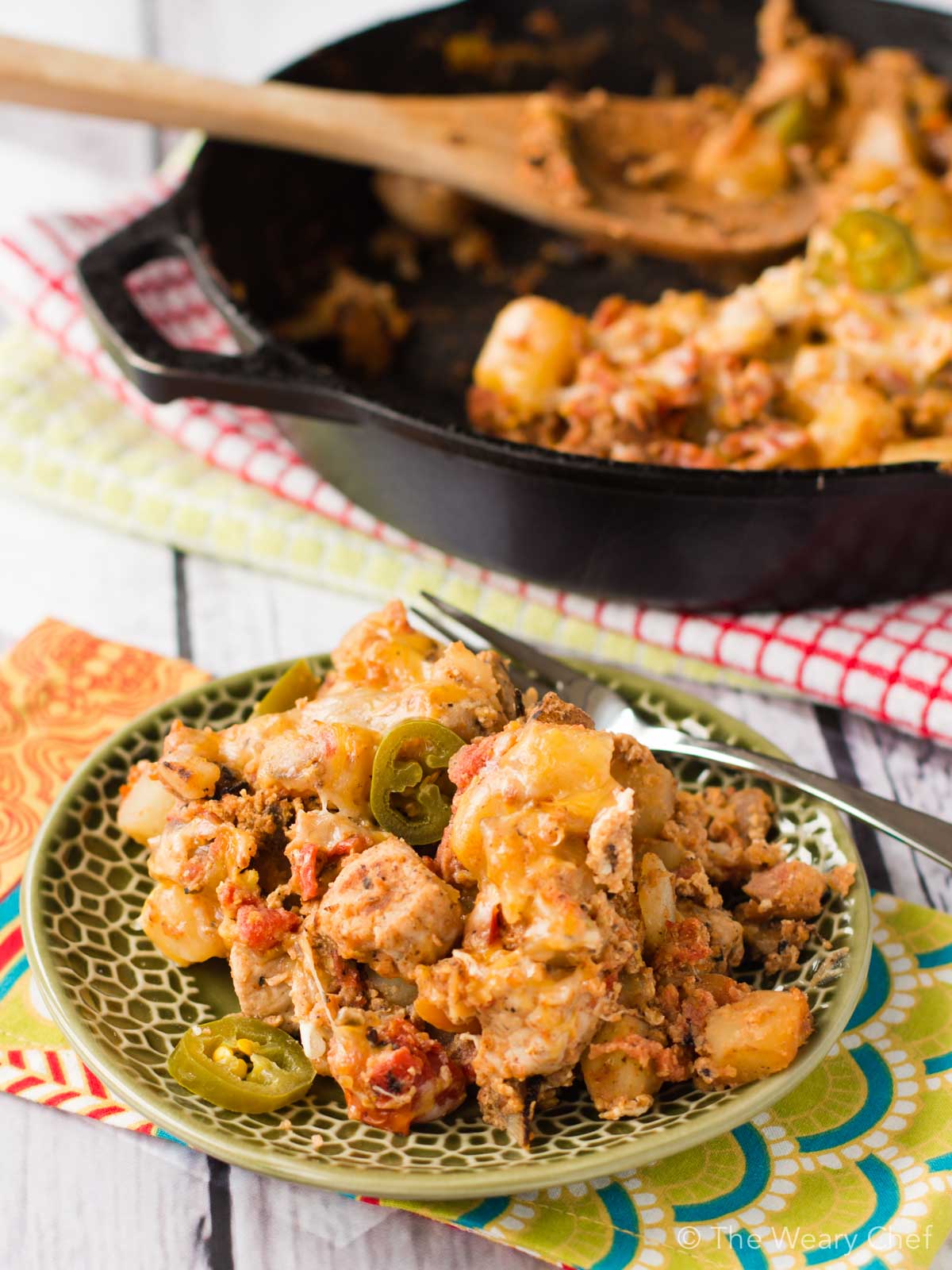 You might be saying, "Um, Andi. You put tomatoes in your iron skillet." For one thing, some people do that and say it's totally fine. I'm not one of those people, but I did make an exception in this case. I drained the tomatoes very well AND poured them over a bunch of potatoes AND didn't cook them for very long. I usually worry about acidic foods like tomatoes or wine ruining the seasoning on my skillet, but in this case it worked out OK. If you are worried, you could make this whole dish in a different kind of pan.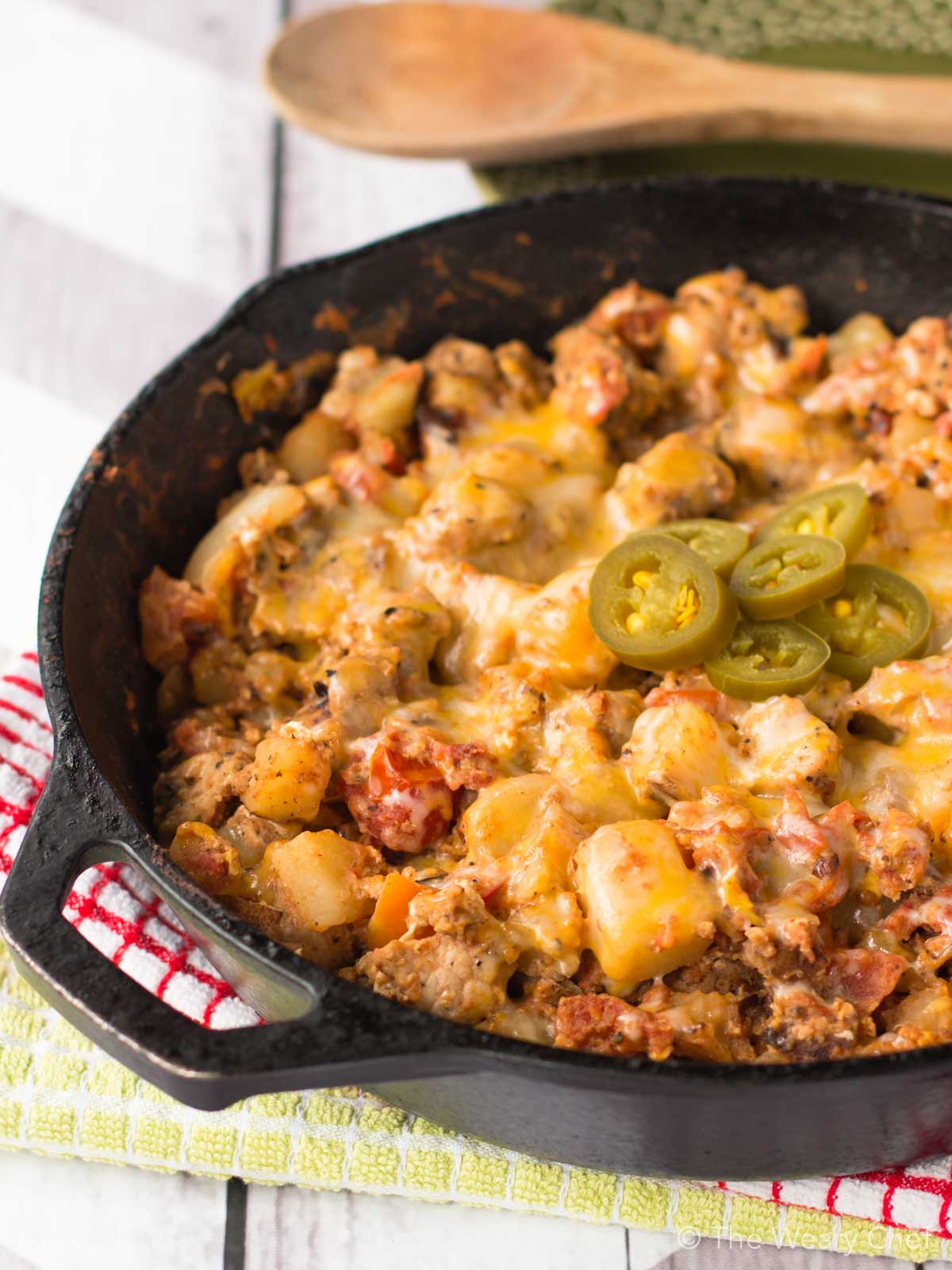 Want to share a photo of your version? I would love to see it! Post it on Instagram and tag @wearychef.
| | |
| --- | --- |
| | |
Soak potatoes in lightly salted water for at least three minutes. (I do this while I chop the pork and onion, or you can even cut them ahead of time and soak them in the refrigerator overnight.) Drain potatoes and dry on paper towels.

Melt butter in a skillet over medium-high heat. Add potatoes and onion to the hot skillet, and sprinkle with a little salt and pepper to taste. Stir to coat with butter and seasonings, and then cover the skillet. Cook for 10 minutes, stirring every few minutes.

Remove lid, and stir in pork. Cover, and continue cooking, stirring occasionally, for 5-7 minutes or until the pork is cooked through.

Stir in eggs and drained tomatoes. Sprinkle cheese over the potato and pork mixture, and cover with the lid once more. Reduce heat to low, and cook for 3-5 minutes until cheese is melted.
This dish tastes great reheated as leftovers!
Find more easy recipe ideas at Smithfield.com, or check out these meals right here: