This cheesy skillet pasta is loaded with hearty beef, homemade tomato sauce, and plenty of mozzarella cheese. It is sure to be a favorite dinner recipe in your kitchen!


I'm Crystal, and I am so in love with pasta…. Anyone else?
It's like a serious problem guys. Sometimes it's all I think about. I typically want pasta with cheese, and I am in LOVE with red sauce. I figured that I would just whip up a super simple, no fuss, delicious skillet meal to combine all my favorites into one!
I think my pasta obsession stems from when I was a little girl. My favorite dish to help my mom make was lasagna. I remember how fascinated I was by the multiple layers, how it all came together, and the beauty of the dish — not to mention the taste!
Lasagna still remains, to this day, one of my all-time favorite dishes, and I'm 33 years old! I do still love making lasagna for my children, but sometimes it just takes too much time. I am always thinking about simple recipes that are similar but not so time consuming.
This skillet pasta is literally the easiest thing to make and it is so very aromatic and tasty. This recipe uses things you probably already have in your pantry. Just add some fresh hamburger meat, and voila! I also love salads, specifically Caesar salad, and a good fresh baguette. I added those to my dinner menu, invited some friends over, and it was a huge hit!
How to Make Cheesy Skillet Pasta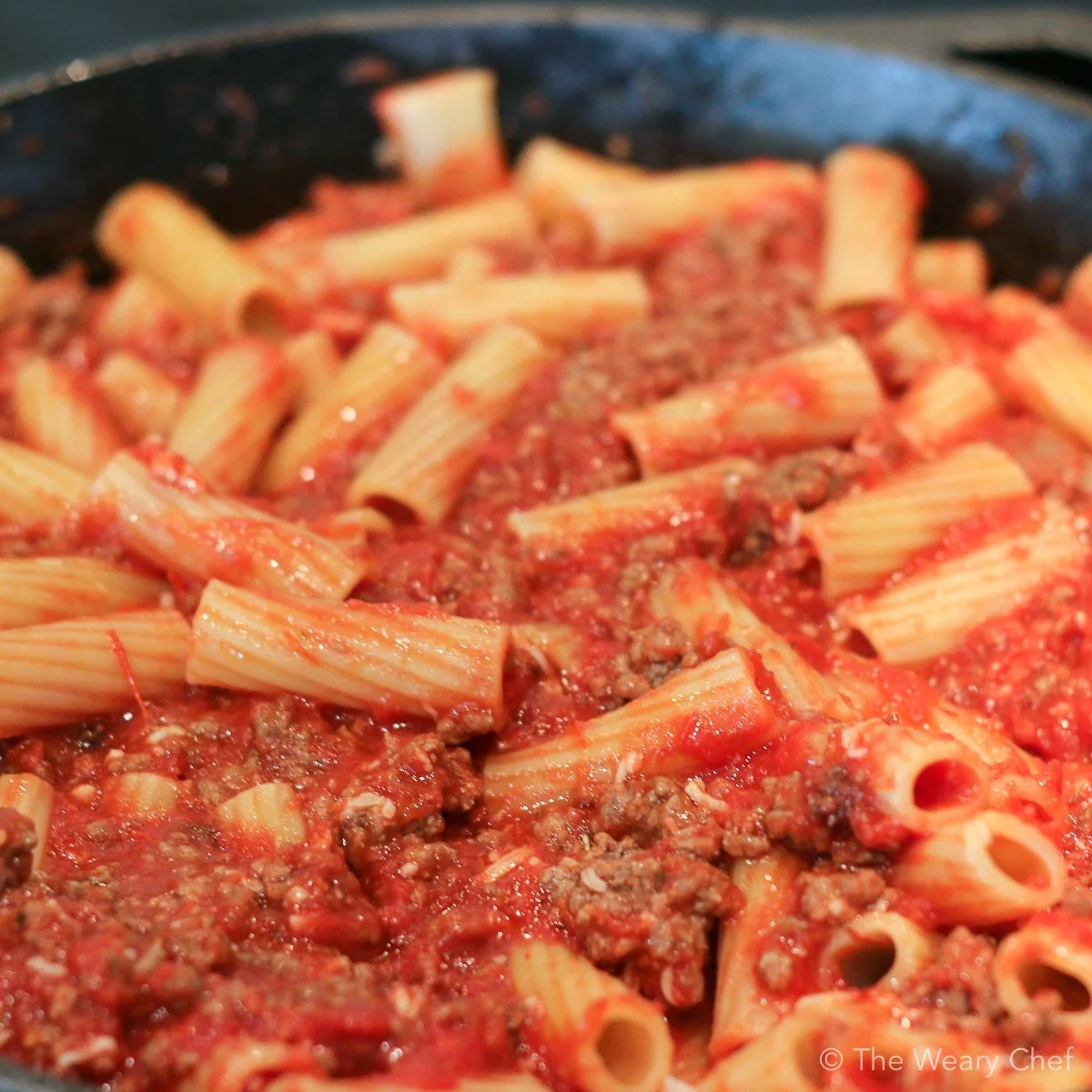 Start out by cooking and browning the meat. Then, cook your pasta until al dente. Drain the pasta, and set aside. Mix the sauce, parmesan cheese, and pasta with the meat.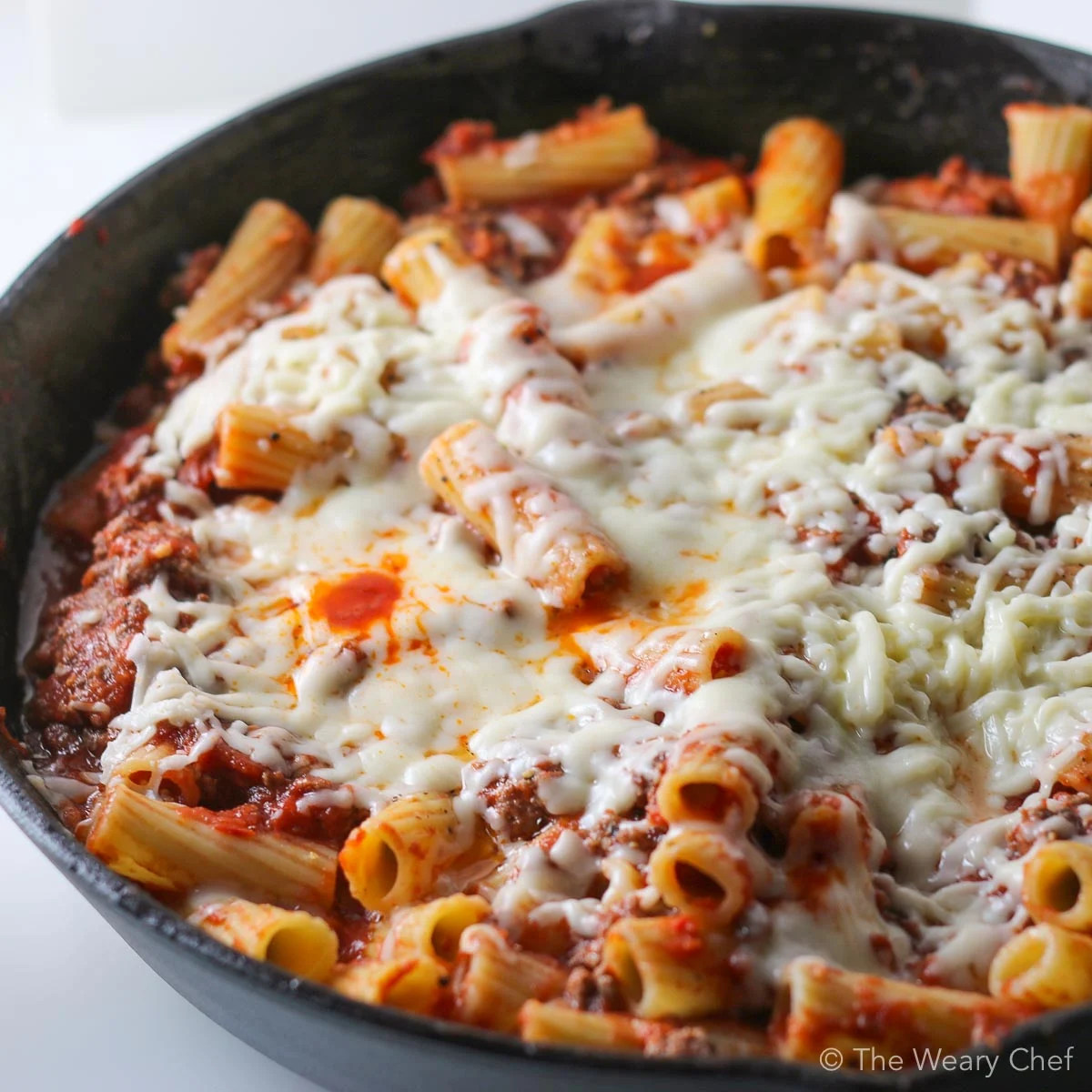 Next is my FAVORITE part: Add more mozzarella cheese, and cover with a lid to melt it all over the top. Look at all that amazing goodness of meltiness!
I'm sure this dinner will be a hit at your house too. I can't wait for you to try it!
Print
Cheesy Skillet Pasta with Beef
16

ounces

dry pasta

1

pound

ground beef

2 tablespoons

garlic chopped

1/4 tsp

garlic salt

28 ounces

can crushed tomatoes

1/4

cup

shredded parmesan cheese

2

cups

shredded mozzarella cheese
fresh salt & pepper
Instructions
Cook and drain the pasta according to package instructions.
Heat a large skillet over medium-high heat. Cook and crumble the meat for about 7 minutes. When it is almost done, add the garlic salt and chopped garlic.
Add the crushed tomatoes, parmesan cheese, and pasta to the meat. Stir it all together.
Turn the heat down to low. Sprinkle the mozzarella cheese over the pasta, and cover the pan until the cheese is melted. When its all melty and amazing, serve it!
Here are some other tasty spins on lasgna flavors!