Need a quick dinner idea? Look no further than these easy quesadillas stuffed with enchilada chicken!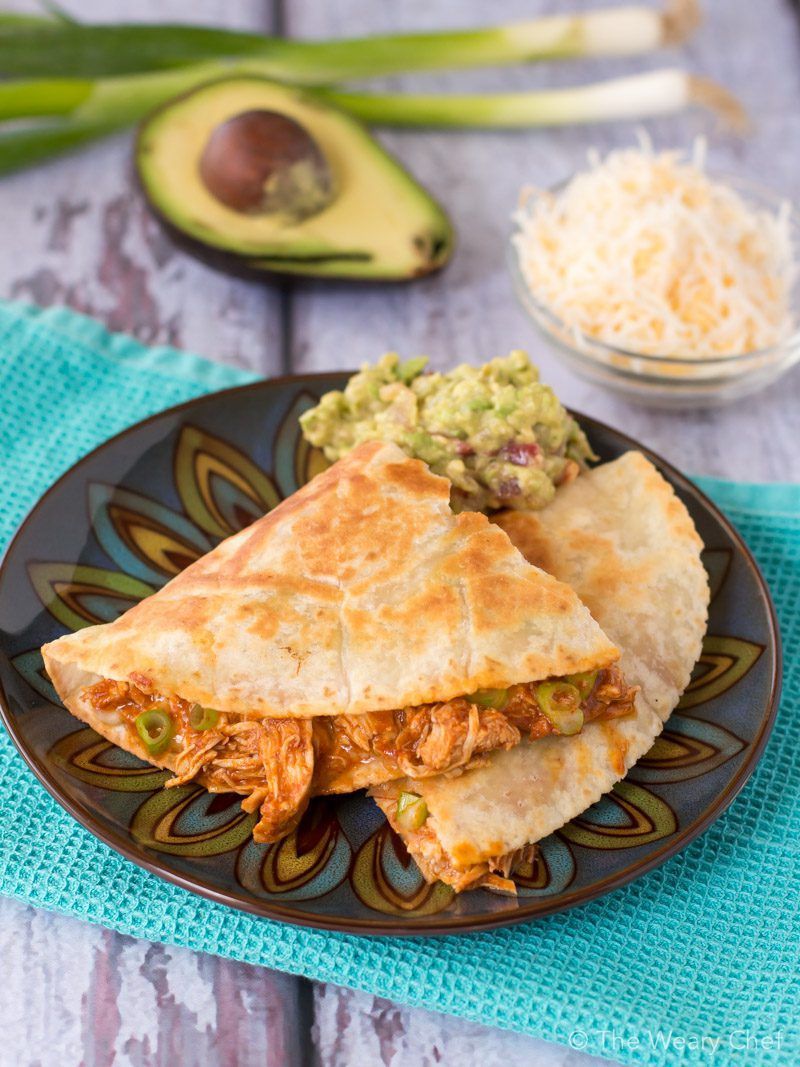 Yesterday I told you what we ate over Mother's Day this weekend, but I didn't tell you what else we did the day of. I took the kids to Ikea, and we spent a good three hours there! First stop was the cafe where I drank a cup of (pretty decent!) coffee and watched them eat cake since there was no gluten-free dessert option. Happy Mother's Day to me! Next, we walked through the showroom and searched for a desk and chair for my oldest and a cabinet for me to store my photography stuff. Of course, we got sidetracked a lot and looked at pretty much everything they had in the process.
By the time we made it out of there, we had a desk, swivel chair, cabinet, two lamps, storage boxes for our bedroom, a giant teddy bear, two mattress covers, one plate, and some batteries. Oh, and the kids had hot dogs, chips, and drinks to carry. It took me a few minutes to figure out how to squeeze all those loots into the car, but we managed and happily headed home to unload.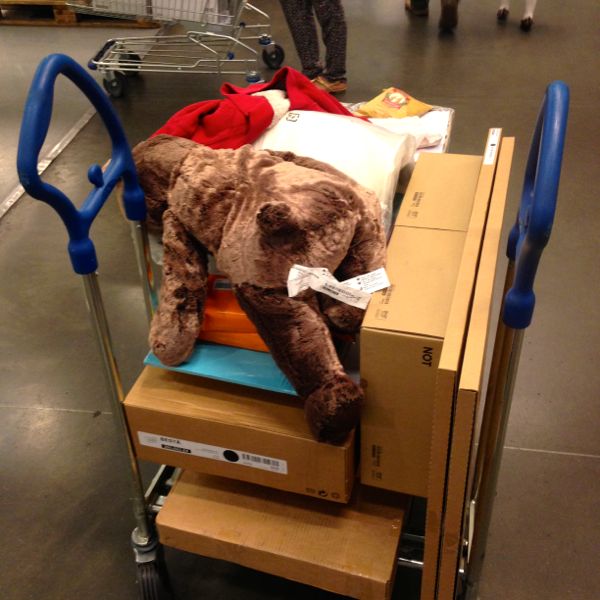 When you're in Ikea looking at all their cute stuff, you are filled with so much excitement about getting home and making your house look just as cute. Then you get home and face the boxes. The boxes full of a million parts to assemble. There was a time in my life when I loved assembling furniture. I even considered hiring myself out to do it for others. That was before I had kids and a blog. I still don't mind the process of the assembly, but I don't have time for that! My son has been asking me approximately every 15 minutes since we left Ikea when I'll have his desk ready, and I am silently asking myself when I'll have my cabinet ready. Maybe I should pull an all-nighter and just get it over with, but we all know I'm too weary for that.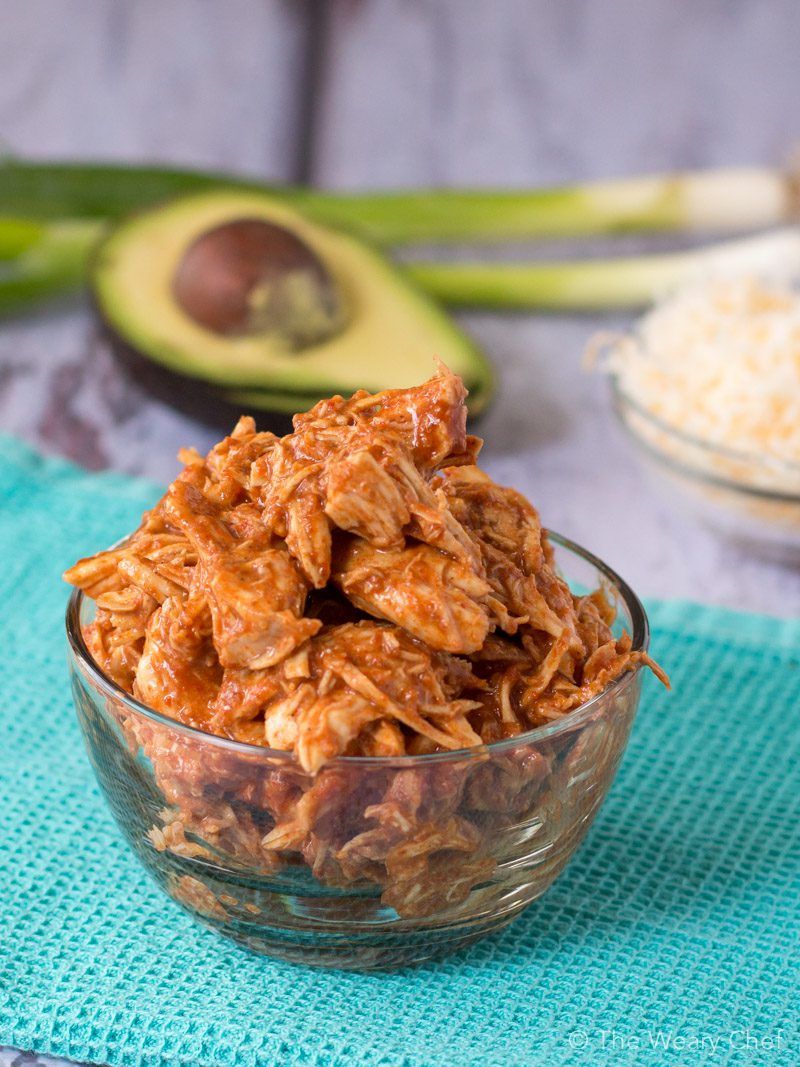 I'll just have to make EXTRA easy dinners the next couple of nights to free up more time in the evening for construction projects. These Enchilada Chicken Quesadillas are a good start. This chicken is easy, yo. It's just chicken and enchilada sauce! You can either cook it on the stovetop or in the slow cooker. I have made so many quesadillas for my boys that I can practically do it with eyes closed. (Don't actually try that because you'll burn yourself.) Once the chicken is cooked, it just a matter of cooking up a quesadilla with cheese, chicken, and green onions. EASY.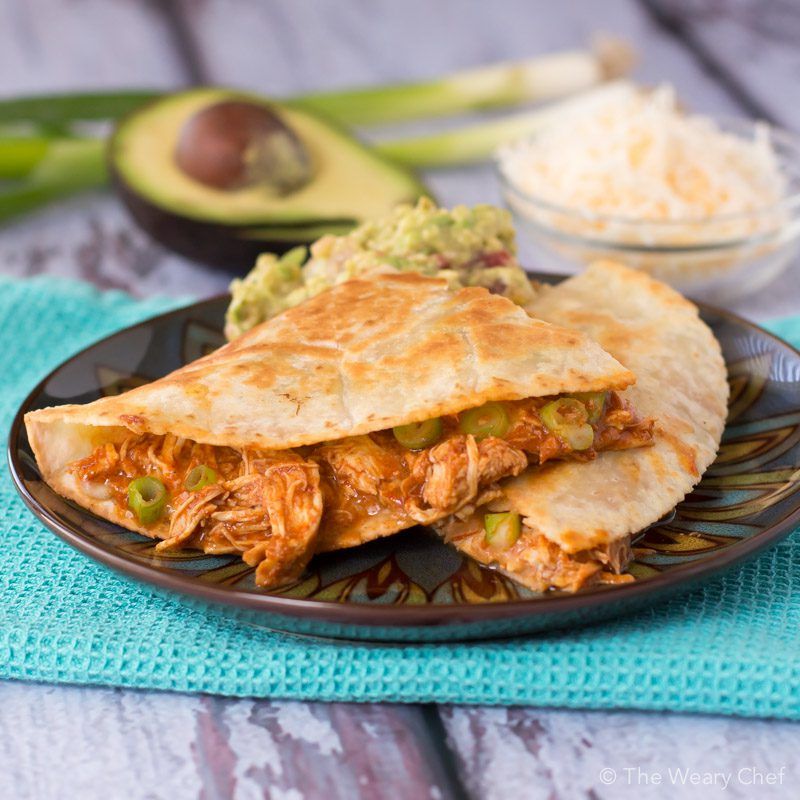 Oh, and you see that guacamole on the side? It's even easier than my easy guacamole recipe. Mash an avocado and stir in a couple tablespoons of fresh salsa (leave as much juice behind as you can). Voila! You have guacamole in about 60 seconds! You can doctor it up with a little extra lime juice and cumin if you like, but in a pinch it will be just fine as is.
Now, if you'll excuse me, I've got a date with an allen wrench and some wordless instruction manuals. See you soon!
Print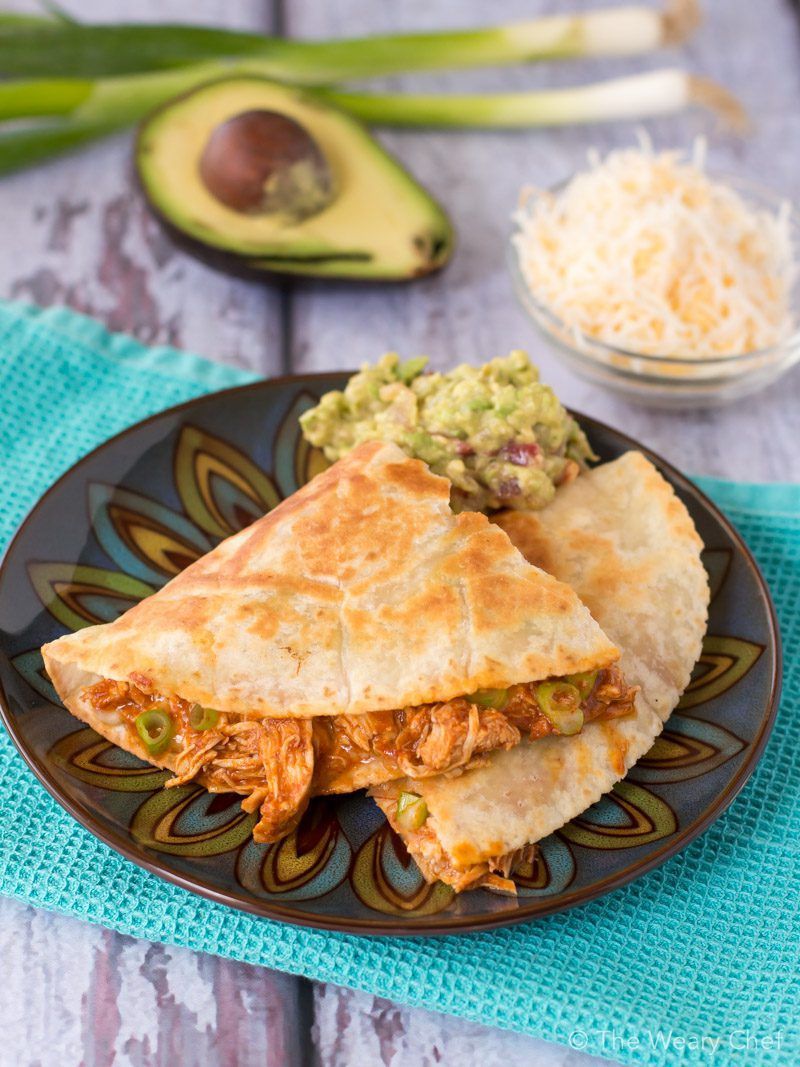 Enchilada Chicken Quesadillas
Need a quick dinner idea? Look no further than these easy quesadillas stuffed with enchilada chicken!
Total Time:

45 minutes

Yield:

4

1

x
15

ounces

red enchilada sauce

4

chicken breasts (see instructions for details)
olive oil or butter

8

soft-taco sized tortillas (or

4

burrito sized)

3

cups

shredded Mexican cheese (2% milk cheese OK)

4

green onions sliced
Instructions
To cook chicken in a slow cooker, place BONE-IN chicken breasts in crockpot, pour enchilada sauce over meat, and cook on low 6-8 hours. To cook on the stovetop, place four BONELESS chicken breasts in a 12″ skillet, pour enchilada sauce over chicken, and simmer (covered) for 20-30 minutes until chicken is cooked through.
Remove cooked chicken from sauce, and use to forks to shred meat. (Discard bones and skin if using whole breasts.) Return chicken to sauce mixture, and stir to coat.
Heat a skillet over medium-high heat. Add just enough oil or butter to lightly coat the bottom of the pan. Place a tortilla in the hot oil, and spread a thin layer of cheese evenly over the tortilla. Use a slotted spoon to scoop chicken, leaving sauce behind, and spread an even layer of chicken over HALF of the tortilla. Sprinkle green onions over the chicken.
When cheese is melted, fold cheese-only half of tortilla over the chicken half. Remove quesadilla to plate, and allow to cool for a few minutes before cutting. Repeat steps 3 and 4 for each serving.
If you like this recipe, I feel sure you'll enjoy these too!