There's something for everyone in this list of 10 Favorite Enchilada Recipes. Find seafood, vegetarian, breakfast, and more!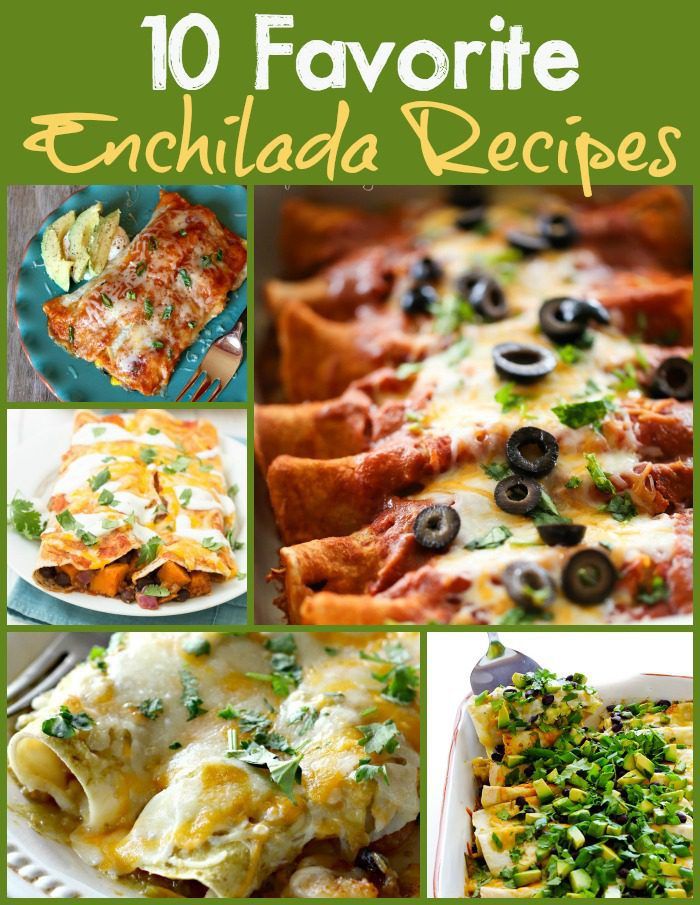 Yesterday I professed my love for enchiladas, and it certainly wasn't the first time. I love just about any kind of Mexican food, but there is something about savory filling rolled into tortillas and topped with sauce and cheese that is especially irresistible. One thing I love about enchiladas is that there are endless variations on the theme. You can fill them with all kinds of things and change up the sauces, and it's like a whole new dish every time!
With that in mind, I thought it would be fun to put together a list of ten of my very favorite enchilada recipes. Some of these are my own, and others I have just admired online but hope to try soon. Have you tried any of these recipes? Which one would you like to have next? I've got my eye on those luscious breakfast enchiladas for this weekend! Now if you'll excuse me, I need to go get a snack since looking at all these photos has made me very hungry. Enjoy!
Want more Mexican recipes you'll love? Check out these!