The weather is heating up, and you are going to need these 20 Watermelon Recipes this summer!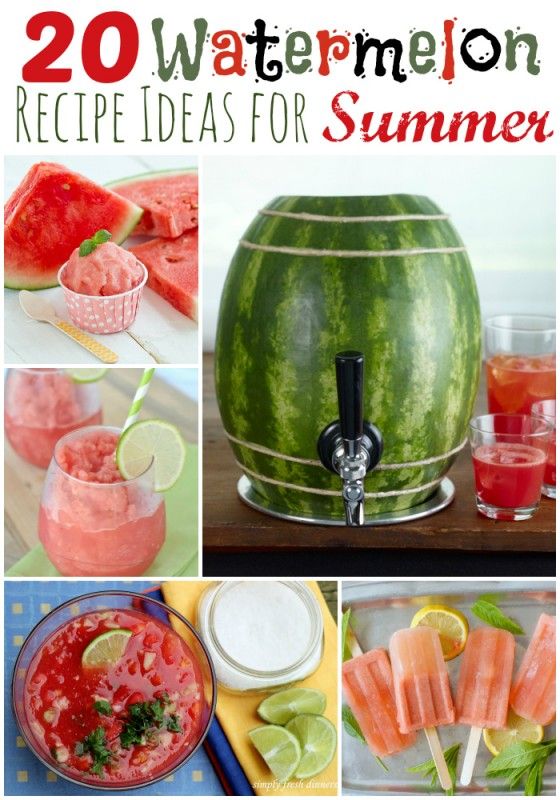 Summer is approaching, and I, for one, am not looking forward to it. Sorry, Summer! I don't like being hot or daylight until 9:00 pm or the lack of routines. I'm sure there is something to love about summer. Oh yes! The fresh produce like plums, peaches, berries, and watermelon! I have always been a watermelon fan (and quite ladylike about it too).
What is Watermelon?
Watermelon is a vine fruit that is grown on large grounds. It has tough, uneaten skin with green stripes. Black seeds and delicate, bright reddish pulp are both edible parts of the fruit. Many nations, including China, Turkey, Iran, Brazil, and the United States, cultivate watermelons. One of the most popular summer fruit is watermelon and for good reason. This sweet, delicious, and widely accessible red fruit can help in your desire for a flat stomach. Due to the fruit's high concentration of anthocyanin, a substance that calms the activity of fat-storage genes, eating watermelon improves lipid profiles and decreases fat. After a hard workout, watermelon might also lower the degree of muscle stiffness.
Everyone wants a drink or recipe that is refreshing and comforting on this hot summer day. A superb fruit with many health advantages, watermelon is both nutritious and refreshing. vitamins C & Vitamin A are naturally present in watermelon, which benefits the health of the skin and hair, keeps the body hydrated, and assists in weight loss. You may quickly feel satisfied after trying these recipes. simply prepare a number of recipes at home with watermelon.
More About Watermelon, Watermelon Recipes and Ideas
95,000,000 tonnes of watermelon are produced worldwide each year, with China being far the largest producer. Watermelons come in more than a thousand different types. Southerners are often reminded of summer by several things. find a cold, juicy slice of watermelon at the top of the list. While some want it saltier, others prefer it simple. Whatever the case, everyone in the South enjoys this summertime treat.
Watermelon makes a strong appearance as a primary ingredient in summer salads, salsas, sweets, and drinks in addition to being good enough to eat on its own. Providing the most delicious watermelon recipes makes it simpler than ever to celebrate the South's favorite melon. Watermelon makes the ideal side dishes for a picnic, or perhaps try cool watermelon drinks, which can help to chill things up on even the warmest summer days. Plenty of watermelons will be there in between to give your summer menu a vibrant touch. With these best-ever watermelon dishes, you can get the most out of this summertime favorite.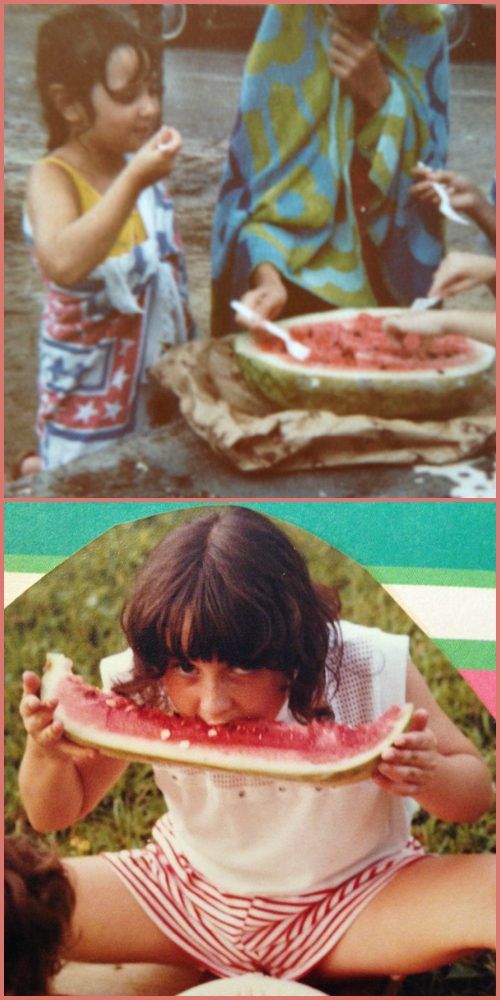 Watermelon Recipes
In an effort to bring a little more class to your next party than guests sitting spread eagle with their faces in giant wedges of melon (not that there's anything wrong with that), I thought I should put together a collection of recipes and ideas for this quintessential summer fruit. Start thumping and pick out some good ones for these tasty treats!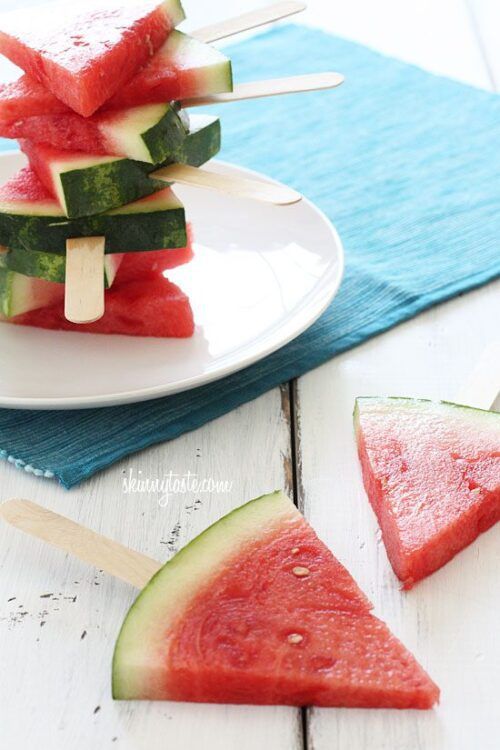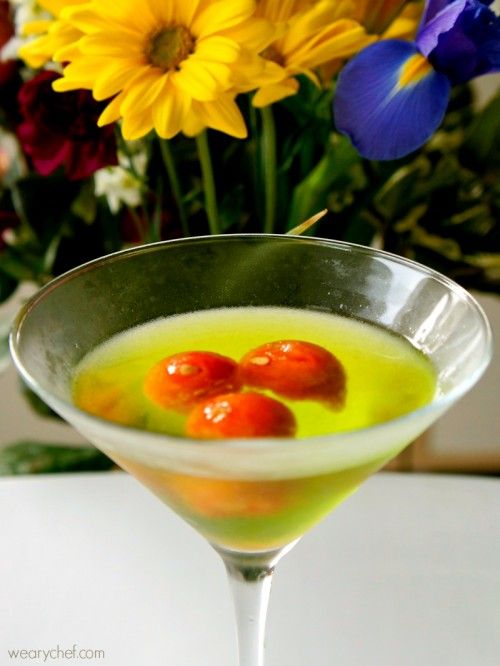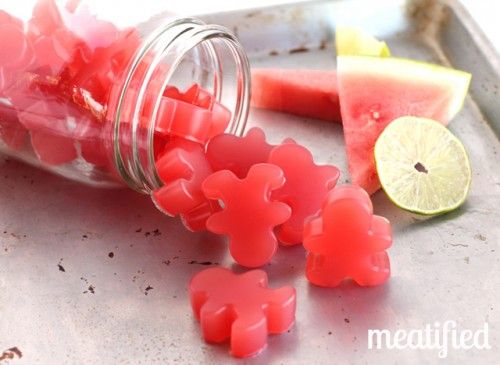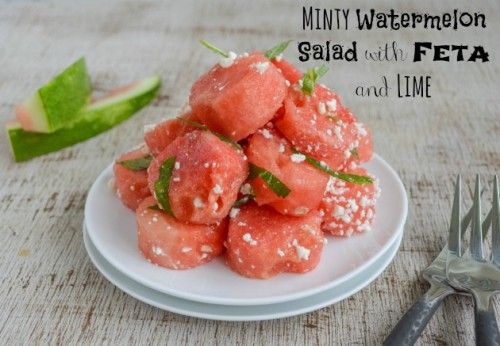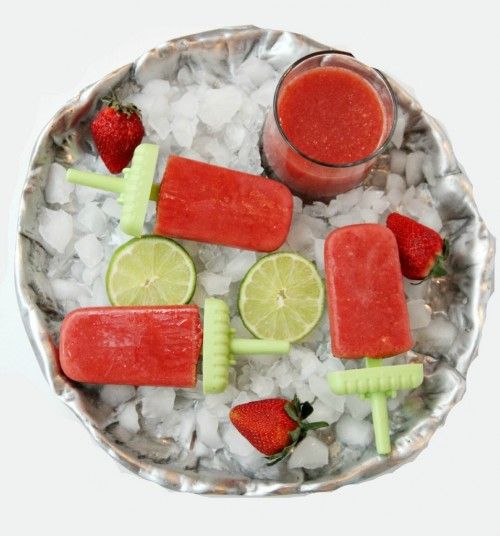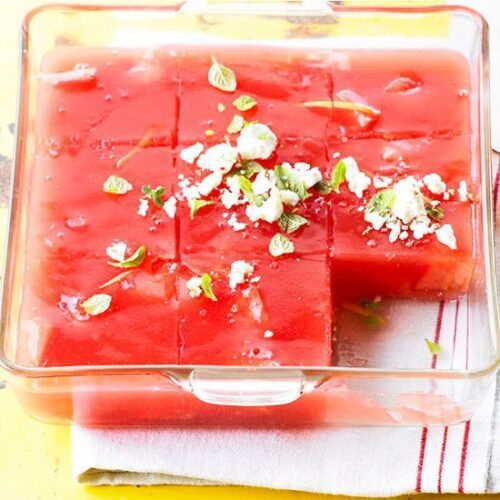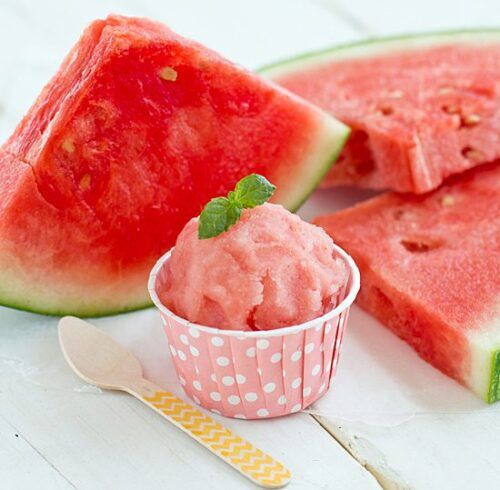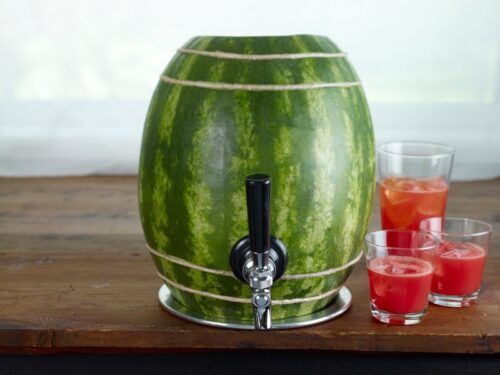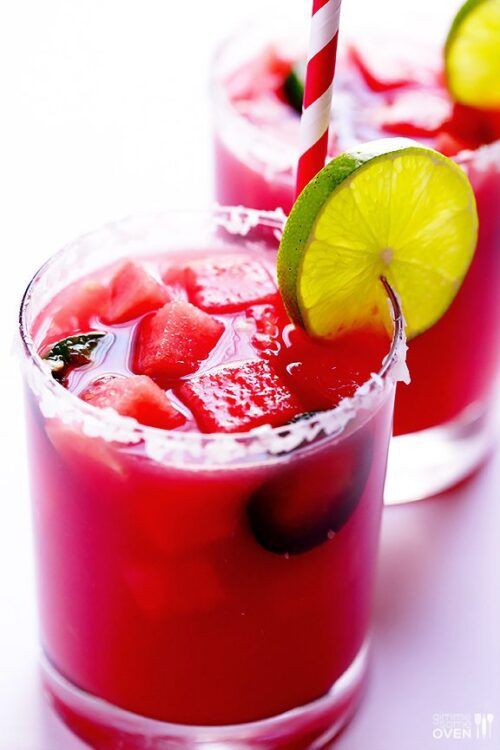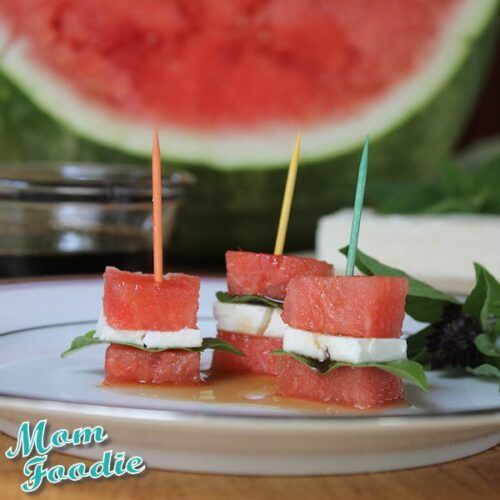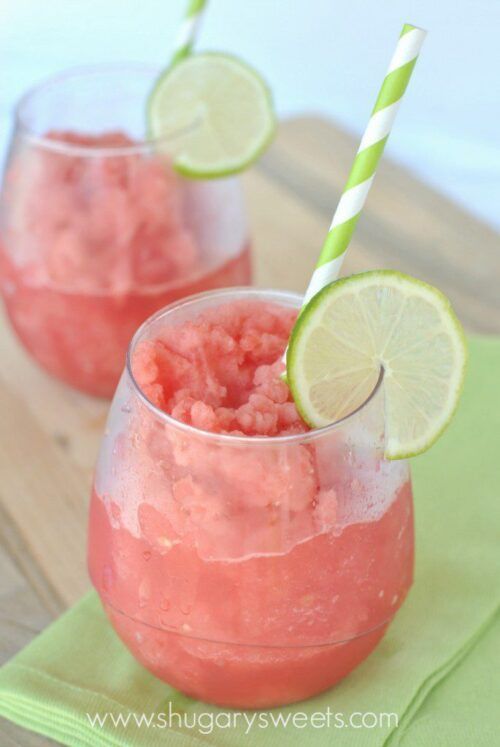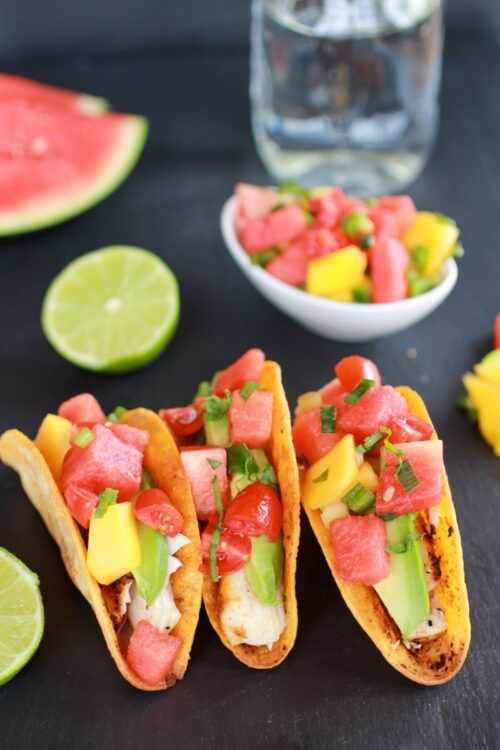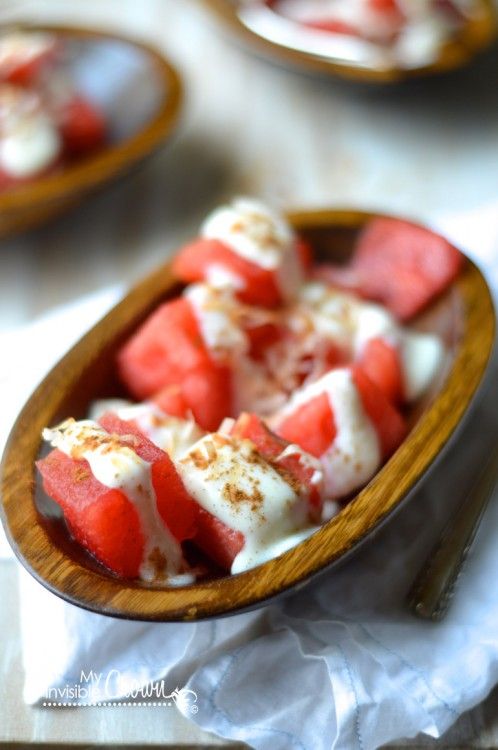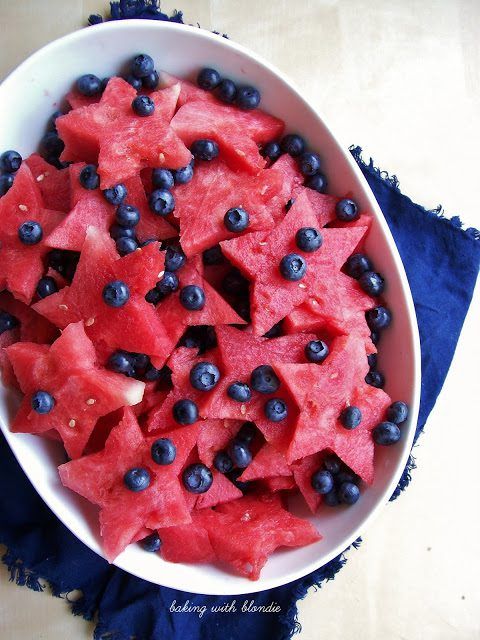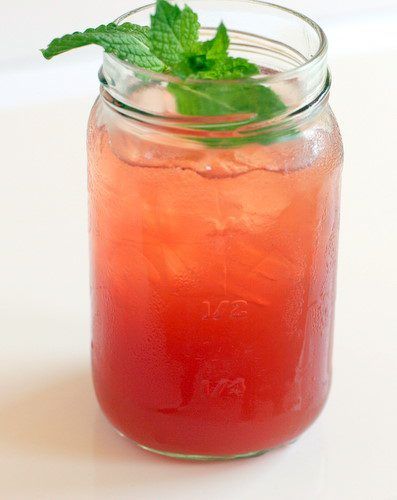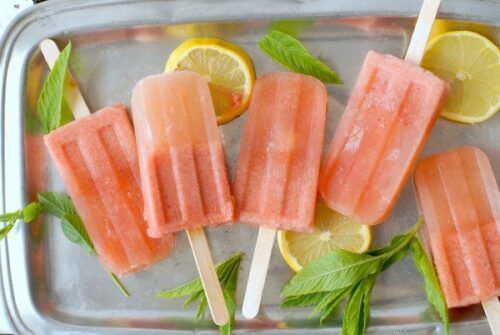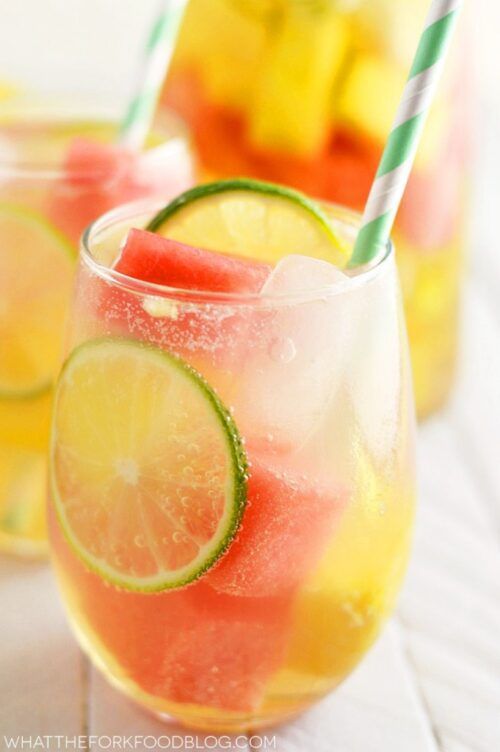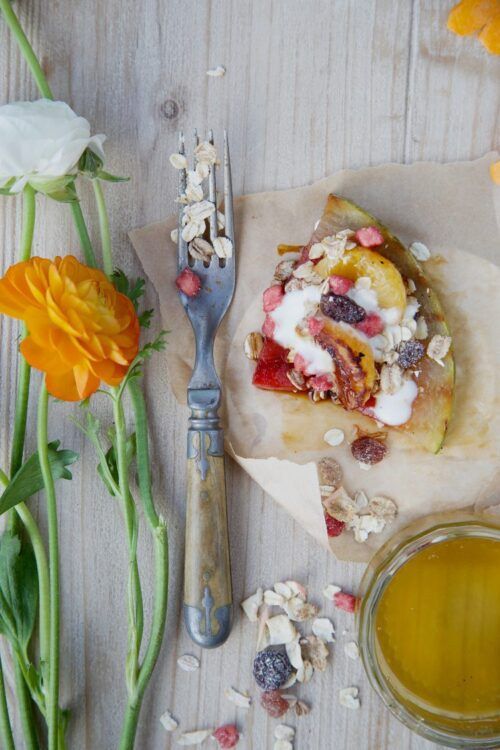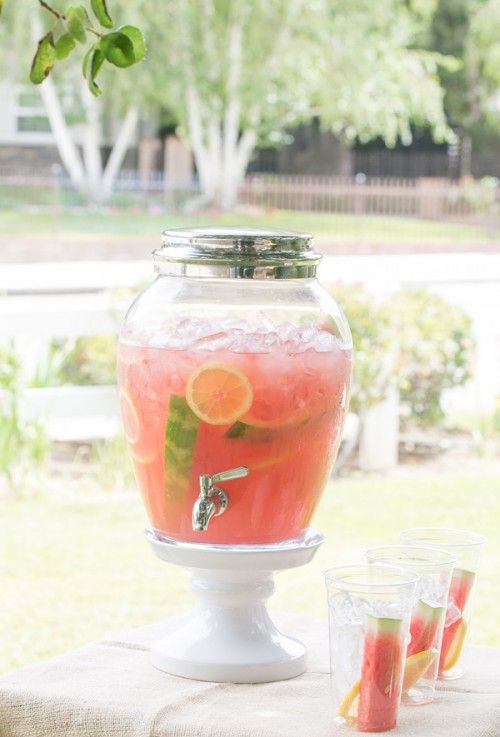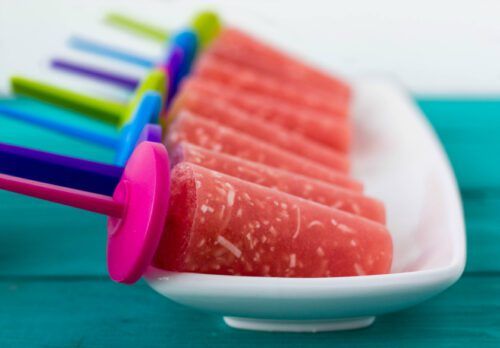 Watermelon Coconut Popsicles | The Cookie Writer
Why Will You Make these Watermelon Recipes?
Most beneficial and hydrating fruit

All recipes are Easy to make with simple ingredients

Budget Friendly

Easily Available

Low in calories

Keep refresh your skin

Full of water

It maintains your water level in your body
Health Benefits of Watermelon Recipes
Keeps you hydrated:
This delicious fruit contains 92 % water, and eating a lot of melon has to consume less energy. This fruit should be a part of your weight loss diet because it can prevent you from becoming dehydrated. The best way to avoid dry mouth and improve your cardiovascular health is to stay hydrated. Your body will stay cool if you stay hydrated during the hot summer months. Your body will be cleansed, and your skin will remain healthy and fresh.
Helps in blood sugar management:
Watermelon assists your kidney and changes amino acid L-citrulline into L-arginine (amino acid). These two nutrients actually have the capacity to save you from diabetes. In terms of medicine, the L-arginine supplement that watermelon contains is essential for controlling the body's use of insulin and glucose.
Helps in weight loss:
Don't forget to include this healthy fruit in your weight reduction diet if you're wondering how to lose weight naturally. Since this fruit is mainly water, it makes you feel full and prevents you from desiring to snack on your favorite foods. Therefore, you should make it a point to include this delicious fruit in your weight reduction diet if you want to become on the lighter side.
Helps to prevent cardiovascular disease:
The watermelon contains a chemical called lycopene, which improves the red color of watermelon. The cholesterol-lowering effects of lycopene can lower the risk of a heart attack. for getting good health eat one cup of watermelon every day.
Decreases severity of Asthma:
One cup of watermelon each day could help you combat some of the harsh consequences of asthma because watermelon is an excellent source of vitamin C, which is responsible for minimizing the effects of asthma. A watermelon is a fantastic option if you are battling one of these diseases because asthmatics with low amounts of vitamin C tend to have greater asthmatic symptoms.
Reduces dental problems:
About 25% of the world's population suffers from gum disease, which can be avoided by eating watermelon every day. This condition is characterized by infection, dental problems, and a connection to other heart conditions. Vitamin C is the main compound that lowers the negative effects of gum disease.
Fights inflammation:
Inflammation, which is the root of many serious diseases, is one of the most prevalent types of inflammatory disorders that the majority of people suffer. Cardiovascular disease, cancer, & arthritis are some of these illnesses. Many people today struggle with inflammation, thus fighting it is something that should be done as a preventative measure. However, the use of watermelon in your regular intake is an easy way to reduce this kind of inflammation.
Good for nerve function:
watermelon is a good source of potassium that is great for the proper functioning of the nerve cell. You should be aware that coldness and tingling might result from low potassium levels in the body. Therefore, it may be the reason for low potassium levels in your body and get leg cramps. you just need a glass of watermelon juice to get began.
Prevents heat strokes:
In the US many people face heatstroke which is a serious issue. There are no specific symptoms of this disease. it is marked by fever which can be fatal because the body's temperature controls extremely high temperatures. Electrolytes in watermelon can help people avoid heat strokes. Simply drinking watermelon juice will keep you cool and help you maintain a normal temperature of your body.
Good for kidneys:
The air we breathe, as well as the food we eat, exposes the human body to a significant amount of pollutants. However, your kidneys are responsible for flushing these poisons out, so you must consume 1 glass of watermelon juice every day to maintain healthy kidney function. The primary minerals in watermelons are calcium and potassium, which aid in detoxification and fight pollutants.
Nutrition Information of Crepe Recipe
Per serving:
| | | | |
| --- | --- | --- | --- |
| Calories | 46 kcal | Carbohydrates | 11.5 g |
| Protein | 0.9 g | Fat | 0.2 g |
| Lycopene | 6890mcg | Sodium | 1.5 mg |
| Sugar | 9.4 g | Fiber | 0.6 g |
| Vitamin A | 42.6mcg | Vitamin C | 12.3 mg |