The weather is heating up, and you are going to need these 20 Watermelon Recipes this summer!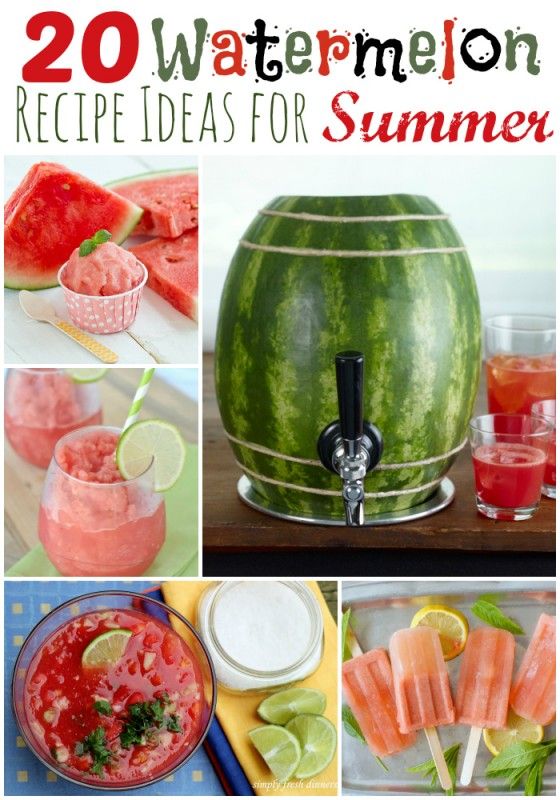 Summer is approaching, and I, for one, am not looking forward to it. Sorry, Summer! I don't like being hot or daylight until 9:00 pm or the lack of routines. I'm sure there is something to love about summer. Oh yes! The fresh produce like plums, peaches, berries, and watermelon! I have always been a watermelon fan (and quite ladylike about it too):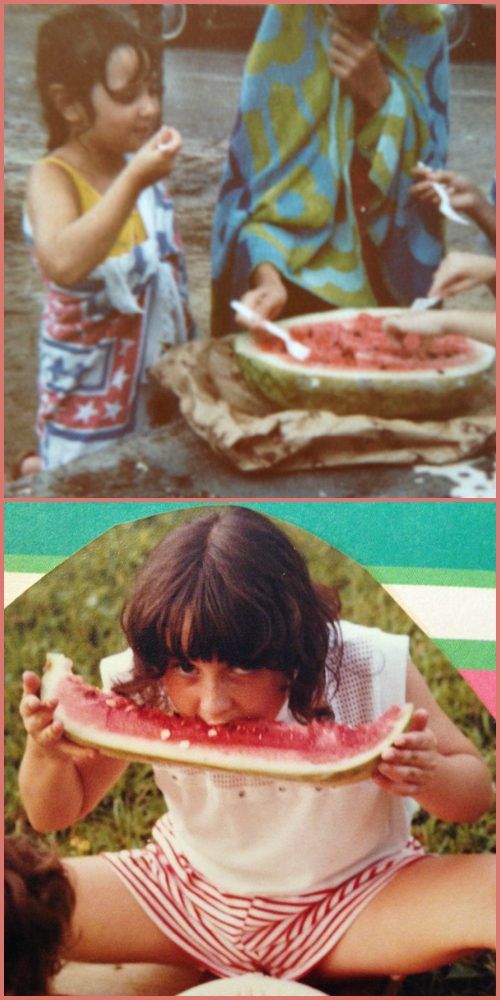 In an effort to bring a little more class to your next party than guests sitting spread eagle with their faces in giant wedges of melon (not that there's anything wrong with that), I thought I should put together a collection of recipes and ideas for this quintessential summer fruit. Start thumping and pick out some good ones for these tasty treats!