Thanks to SeaPak Shrimp and Seafood Co. for sponsoring this easy weekly dinner menu full of delicious and easy seafood recipes!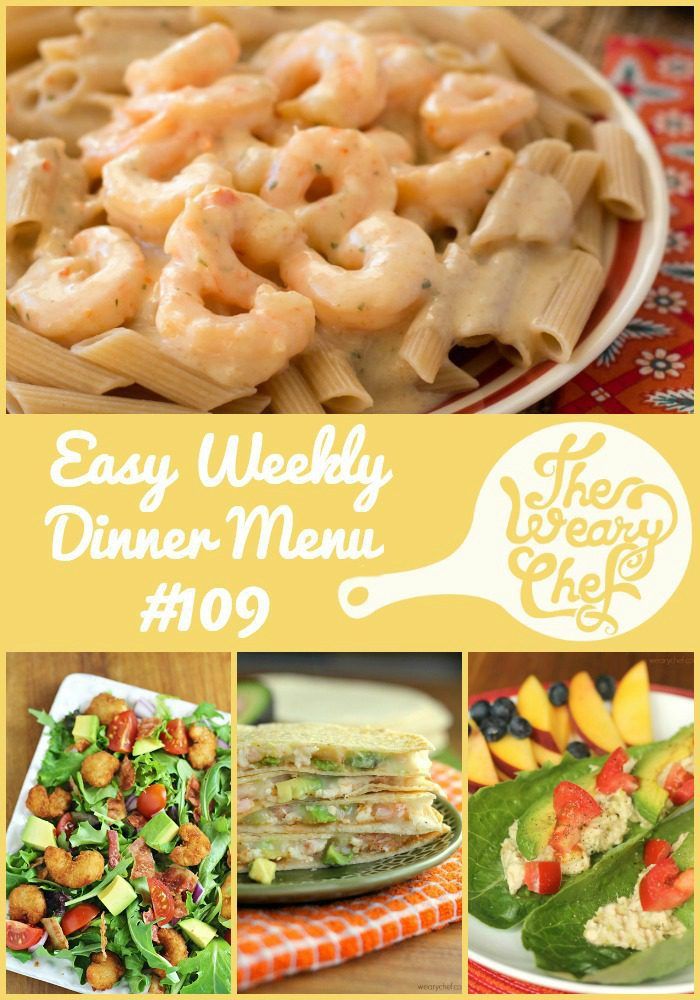 You like seafood, right? We sure do. Except scallops. Those aren't for me because when I was a kid a friend told me they were eyeballs. This was when I had a distinctly eyeball-feeling scallop in my mouth. I was so traumatized that I haven't really been able to eat scallops since! Otherwise, shrimp, fish, crab, and pretty much any other kind of seafood are always popular at our house.
Besides the versatility of seafood, I love how quick it can be prepared. Shrimp usually only needs to cook a few minutes, and fish doesn't need much time either. When you are looking for fast weeknight dinners, a seafood recipe is almost always a good bet! Take a look at these seven easy dinners for some tasty ideas:
Thanks so much to SeaPak for sponsoring this week's menu. Check out their FaceBook page for recipes, seafood facts, and special offers.