This week's dinner menu features Tostadas with Corn Salsa, Shrimp Stir Fry, Franks and Beans, and lots more!
Hello there! Have you guys been having trouble with my grocery list feature? If so, #1: I'm sorry! #2: Why didn't you tell me?? I have had only three people over the past couple months tell me that the list builder wasn't working for them in one way or another, and I couldn't replicate the problem. I hoped they were isolated incidents, but today I finally saw that the grocery list just wasn't working in most browsers. So sorry about that!
Anyhoo, I think we've got it fixed now. Can you pretty please let me know if you are still having trouble? Just email me or contact me on Facebook or send a carrier pigeon or whatever works for you. I want to make sure everything is working for you, but I need your feedback to know if there's a problem!
Now, let's talk recipes. I have two new dinners for you plus some oldies but goodies in the mix. I even remembered to include a vegetarian dish! Now let's get to the dinners :)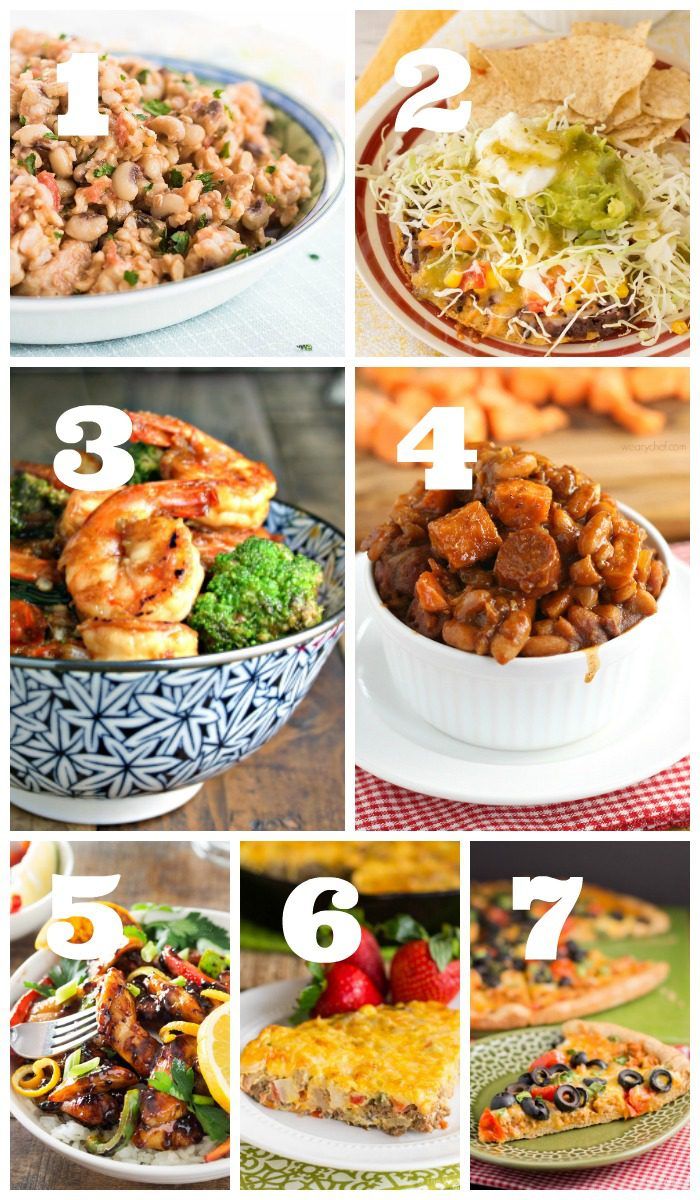 Want to add these recipes to your meal plan and make a custom grocery list? Just click "Save to Meal Planner" below!
January 1SaturdayDay 1
January 2SundayDay 2
January 3MondayDay 3
January 4TuesdayDay 4
January 5WednesdayDay 5

Breakfast

Tropical Oatmeal Breakfast Cookies

(12)

Dinner

One Pot Black Eyed Peas and Rice with Chicken

(4)

Supreme Tostadas with Easy Corn Salsa

(6)

Chinese Shrimp and Broccoli Stir Fry

(4)

Franks and Beans with Sweet Potatoes

(4)

Cajun-Honey Chicken Bowls

(4)

Dessert

All Natural Cake Mix Strawberry Cake

(12)

Black and White Cookies

(18)

Click on a recipe for more details

Selected Recipe:

Selected Recipes:
Save to Meal Planner Add Course Print Recipes Print Plan Generate Shopping List
Add GroupAdd Ingredient Save Print
CLICK HERE to edit your meal plan and create a custom grocery list!