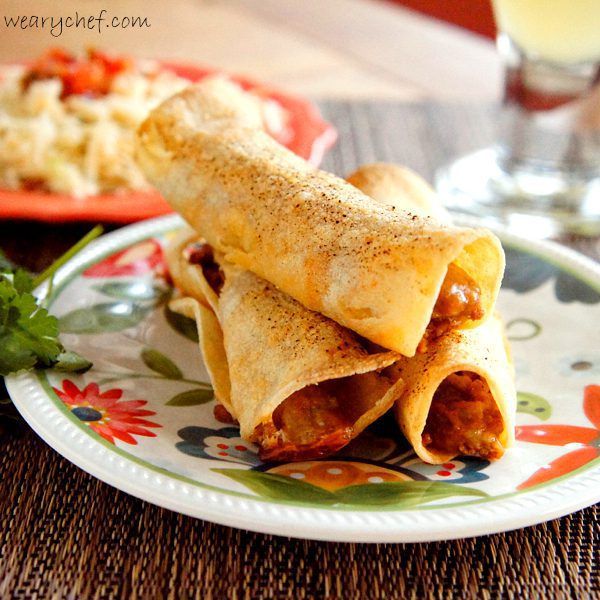 I used to think taquitos were only 7-Eleven fare, but after seeing them around more I finally realized they are a legitimate Mexican dish. I'm not 100% clear on the difference between a taquito and flauta, so I would love someone to clue me in on that. I am not one to fry food, mainly because of the mess but also because it's not very healthy. This baked taquito recipe is just as satisfying as its fried counterpart, and it's easier too! I served these crunchy devils with 5-Minute Mexican Coleslaw, but I also wanted to sneak one more vegetable into the meal. I did this by stirring finely diced zucchini into the meat filling, and you would never know it was there. That part is optional of course, but I always like easy ways to eat extra veggies.
Print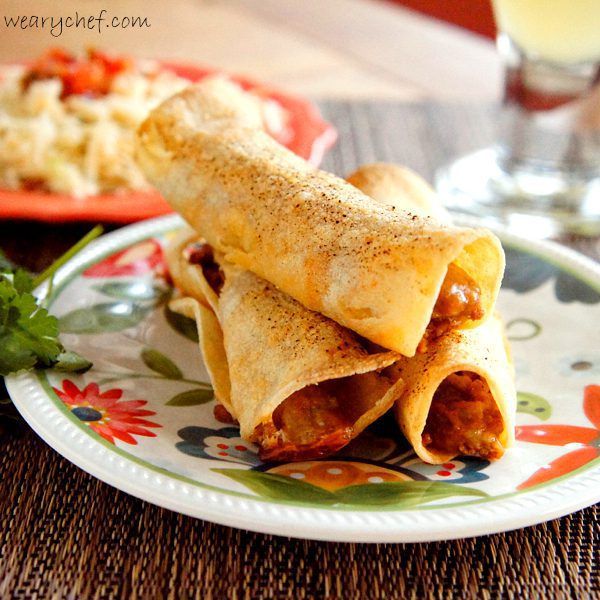 | | |
| --- | --- |
| | |
Preheat oven to 400 degrees F. Spray 9 x 13" baking dish with cooking spray and set aside.

Heat large skillet over medium high heat and spray with cooking spray. Add turkey, and brown and crumble meat for about 5 minutes. Add diced squash and taco seasoning, and stir to combine. Continue to cook, breaking up meat as small as possible, until turkey is cooked through and any juices have cooked off.

Sprinkle approximately 1 tbsp. cheese down the center of a tortilla, and spread approximately 2 tbsp. meat over the cheese. Roll the taquito tightly, but not so tight that you crack the tortilla. (Don't worry about small cracks.) Place seam side down in the prepared baking dish.

Repeat with remaining tortillas, and place taquitos in the pan with sides touching.

Stir together olive oil and chili powder, and very lightly brush seasoned oil over the tops of the rolled tortillas. (If you don't have a basting brush, just use your fingers.) You will probably have leftover oil.

Bake in preheated oven for 25-30 minutes, or until tortillas are starting to brown and feel crisp when tapped.

Serve with guacamole, sour cream, and/or salsa for dipping.