Todays menu features pizza, recipes inspired by pizza, and other fun dinner ideas for the week ahead.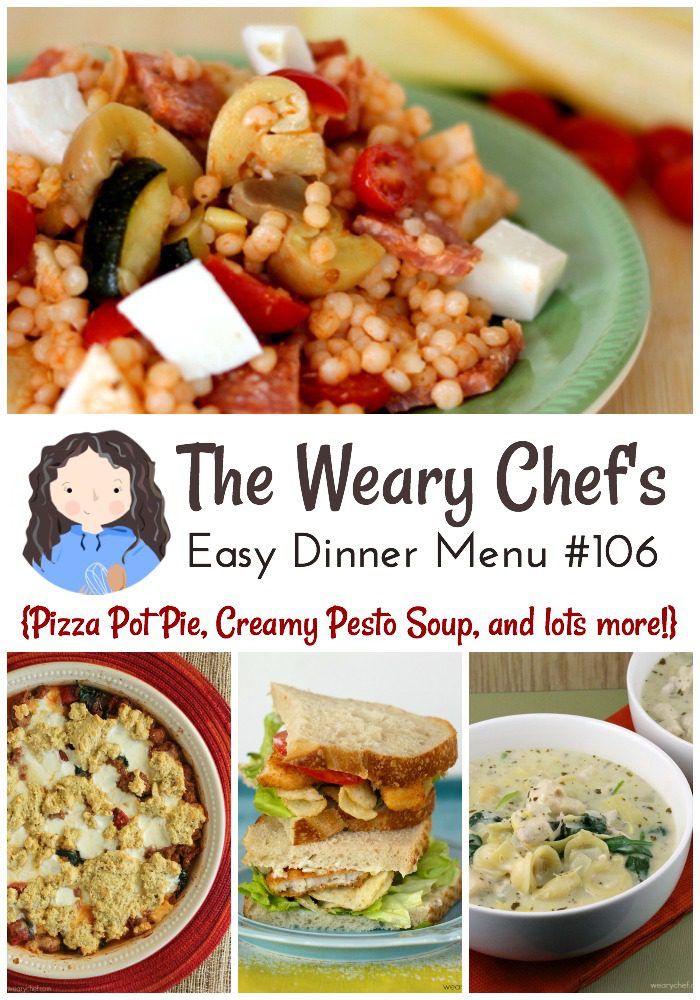 You could say I was in the mood for pizza this week. Really, when am I not in the mood for pizza? If there is tomato sauce and melted cheese, I'm pretty happy. I actually have two MORE pizza-inspired recipes on your way in the next couple weeks, so just bear with me while I make it through this pizza craze. It will pass I'm sure.
To hopefully keep you from abandoning me for being a one-trick pony, I resisted making an all-pizza menu and gave you a variety of dishes for your dining pleasure. Let's dig in!
If you are left wanting for more pizza, I have a whole page full of sandwiches and pizza for your browsing pleasure. Have a great weekend!