These Bacon Wrapped Stuffed Chicken Breasts with spinach and goat cheese look fancy but are actually pretty easy to make.

This week both of my boys are at my youngest one's preschool for a few days since they are doing a camp for bigger kids too. That means four days to myself! I'm not sure I'm being as productive as I should be, but I'm definitely savoring the silence. I'm mostly catching up on blogging and cleaning, but I hope to squeeze in a pedicure at some point.
What would you do with four days alone? Would you clean the house, read a book, go shopping? Maybe you would cook! I actually made these chicken roll ups last week but didn't have a chance to write the recipe since I was busy with the boys.
This chicken recipe looks fancy but is pretty easy to make. Just the title makes me hungry because it has so many of my favorite ingredients! Serve this up with some rice pilaf and sliced tomatoes, and you have a right tasty dinner. These photos will walk you through it, and the full instructions are in the recipe below.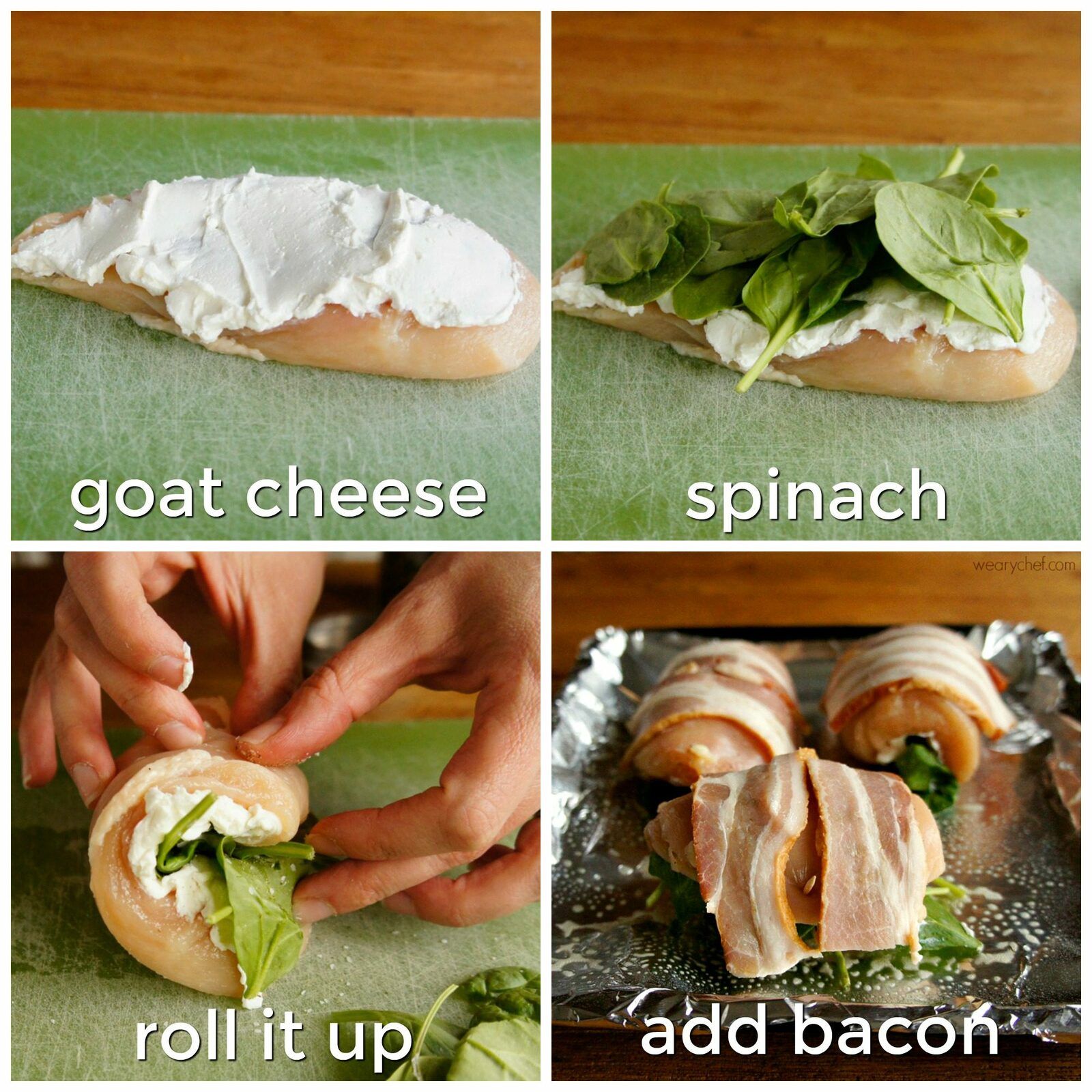 Print
Want more bacon-wrapped goodness? Try these!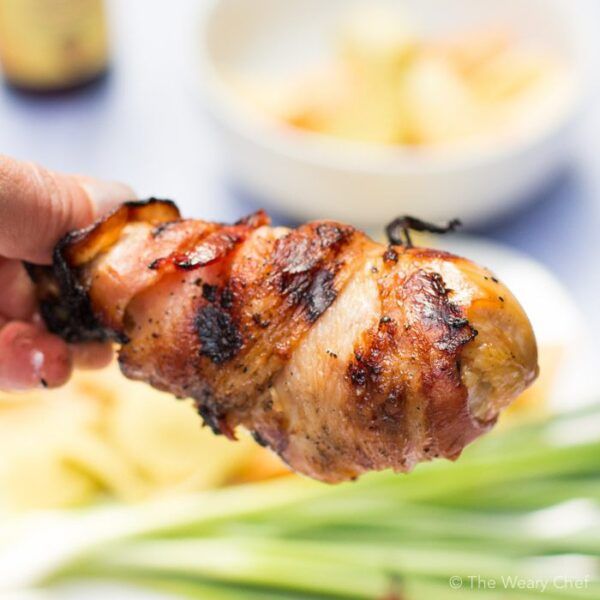 | | |
| --- | --- |
| | |
Preheat oven to 375 degrees F. Cover baking sheet with aluminum foil and spray with cooking spray.

Lightly sprinkle seasoned salt over one side of each piece of chicken. Spread about 2 tbsp. goat cheese over each seasoned chicken breast.

Place a layer of baby spinach leaves over the goat cheese. Sprinkle a little more seasoned salt over the spinach.

Roll the chicken tightly. Poke a toothpick through the seam to keep the chicken rolled. (Don't forget to remove the toothpick before serving!)

Place chicken roll ups seam-side down the prepared baking sheet. Sprinkle chicken once more lightly with seasoned salt, and then lay bacon over the top.

Bake at 375 degrees for 35-45 minutes, until center reaches 165 degrees F. (A probe thermometer is strongly recommended for this recipe to make sure the chicken is cooked through.)