You'll love this grilled chicken legs recipe! Chicken drumsticks are marinated with honey, soy, and Sriracha, wrapped in bacon, and then grilled.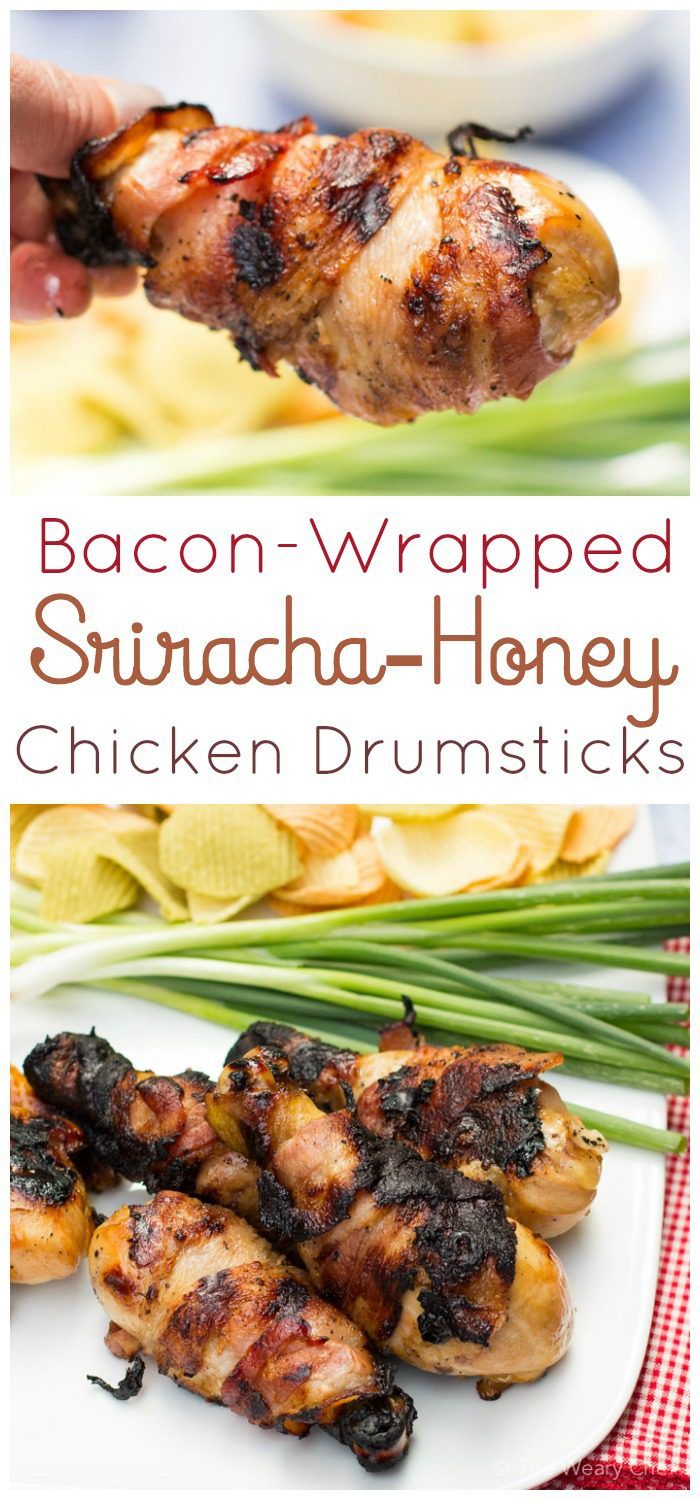 Remember that one time and that other time I told you I didn't have a grill? Well, guess what. We got a grill! My oldest LOVES to cookout but only gets to do it when we go on vacation or to someone else's house, so he is beyond excited. Truth be told, I bought it because a sponsor asked for a grilled recipe, and the customer is always right. I do love grilled food, but often the weather at our house looks like this:
I'm not complaining because I love the fog, but it doesn't usually put me in an outdoor cooking kind of mood. This weekend I decided to grab my coat and venture out to enjoy grilling some chicken legs despite the weather. Wrapping them in bacon helped motivate me. I marinated these chicken drumsticks two ways: Spicy and mild. The only difference is whether or not you use sriracha. I think you'll love them either way. If you don't happen to have a grill, just cook them in a hot skillet instead!
Please forgive me if these grilled chicken legs look a little burned. It's not a reflection of the recipe but just my rusty grilling skills. I need to get to know my new little grill, and I'm sure I'll be a BBQ master in no time. This Coleman RoadTrip (affiliate link) is the grill we got if you're interested. I love the way it folds up and is easy to stick in the garage when we're not using it. Since it's pretty foggy and damp around here, grills get pretty rusty when left out all the time. I guess it's really meant for camping or tailgating, but it's perfect for our weather and lifestyle!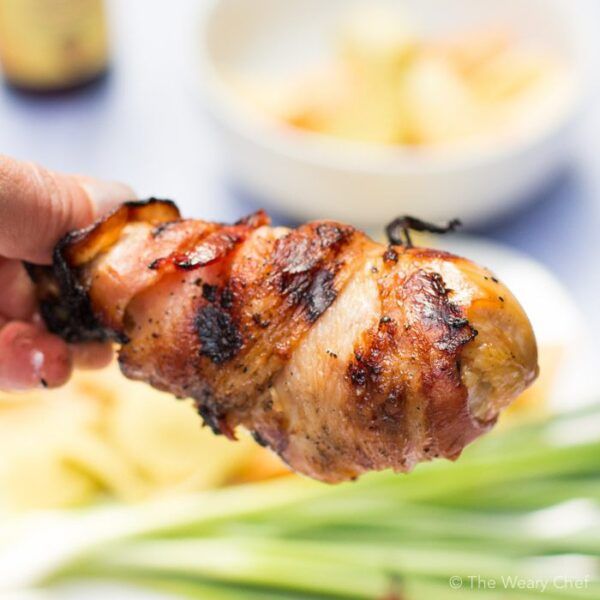 Print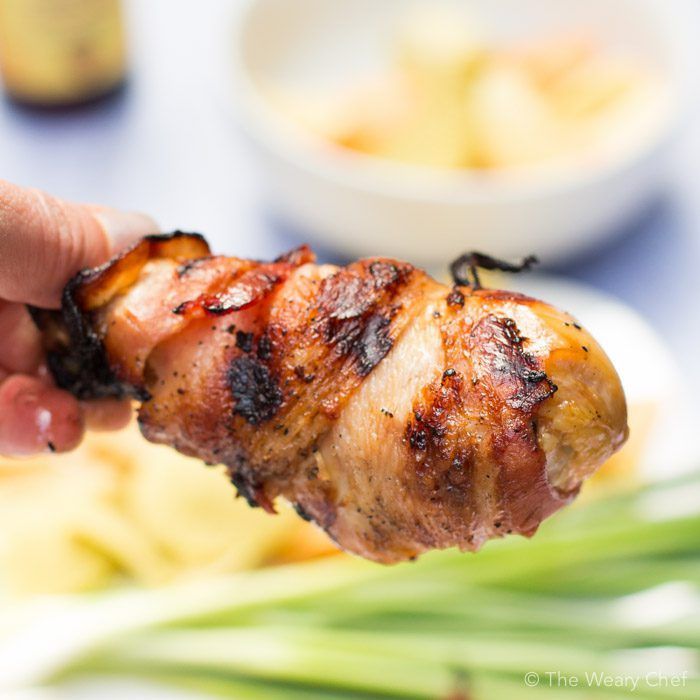 Bacon-Wrapped Grilled Chicken Legs
These simple chicken drumsticks are easy to make and turn out very moist and flavorful thanks to the marinade and bacon!
1 tablespoon

soy sauce

1 tablespoon

honey

1 tablespoon

sriracha (optional)

4

chicken drumsticks

4

slices bacon uncooked
Instructions
Whisk together soy sauce, honey, and sriracha (if desired). Add chicken legs, and toss to coat. Allow to marinade at least a half hour.
Preheat grill to medium high. (If you don't have a grill, you can cook these in a hot skillet instead.)
Wrap each chicken drumstick with one slice of bacon. The bacon will stick to the chicken pretty well, so you don't need to do anything to hold it in place.
Place drumsticks on hot grill (or skillet) and cook approximately 10 minutes before flipping. Cook another 8-10 minutes or until internal temperature reaches 165 degrees F. Serve immediately.
You'll also love these chicken drumstick recipes!