This week's menu is dedicated to Asian recipes! From Thai curry to Chinese Chicken Salad to stir fries, this menu will satisfy any craving for a healthy, delicious Asian dinner.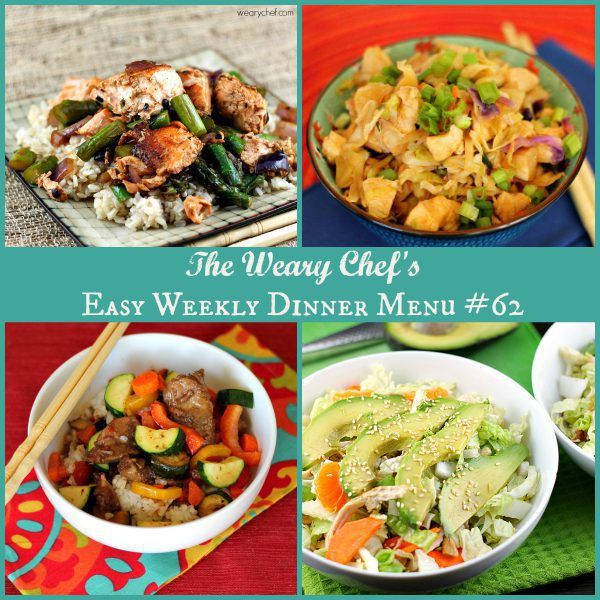 I love pretty much any kind of Asian food, which you may be able to tell when you browse my recipe index! Chinese, Japanese, Thai. You name it, I probably love it! I've been having fun with a Chinese recipe theme this week around here, and I wanted to continue that with this week's menu. I hope you enjoy it! (If Asian food is not your thing, why not browse my older menus to find one that suits you better!)
Not only do I love Asian dinners, my kids do too! They actually like Chinese and Japanese meals more than most american comfort meals I make like casseroles, pot roast, or pasta dishes. Maybe it's because they are growing up in San Francisco where Asian food is plentiful and delicious. Who has time for gravy when there's sushi to be had? ;)
One quick note before we get to the menu: Next week is my oldest kid's spring break, and we will be spending time with both sets of grandparents and other fun stuff. I won't have much time for writing, so please bear with me if I can't share as many recipes as usual. I'll definitely have your new menu ready by Saturday at the latest. I hope you have a good week!
Healthy Chinese Chicken Salad with Sesame Dressing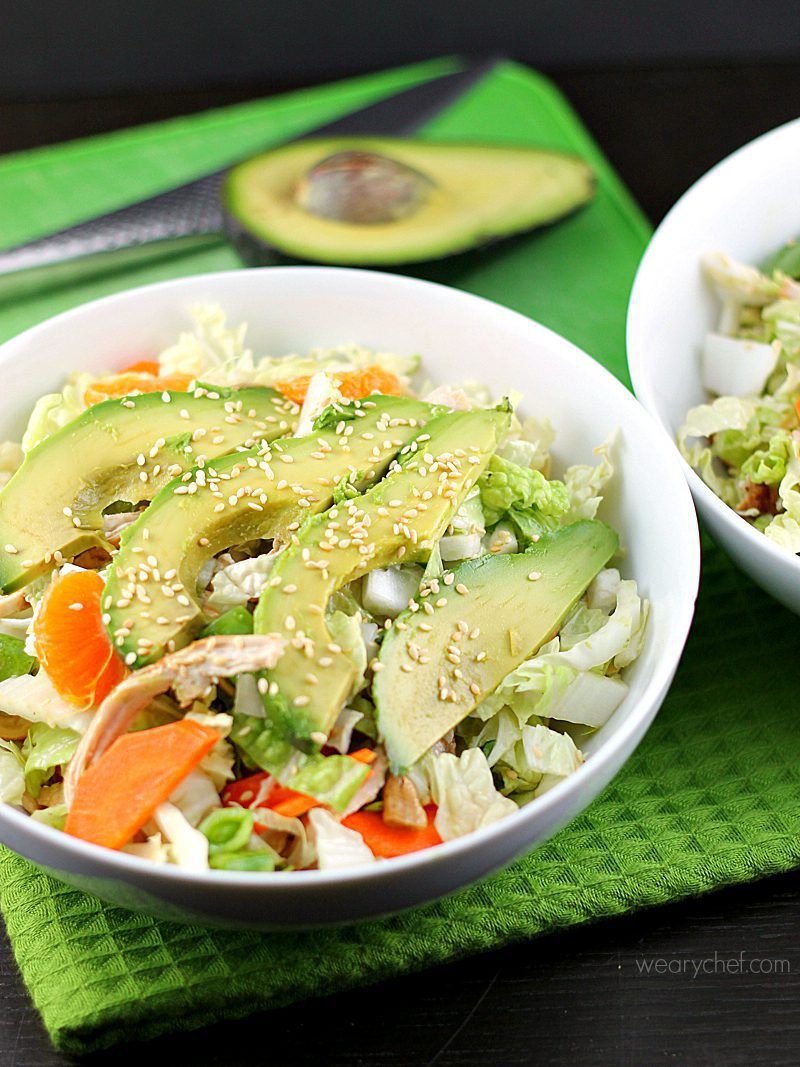 Slow Cooker Asian Beef and Vegetables
Red Thai Curry with Shrimp and Asparagus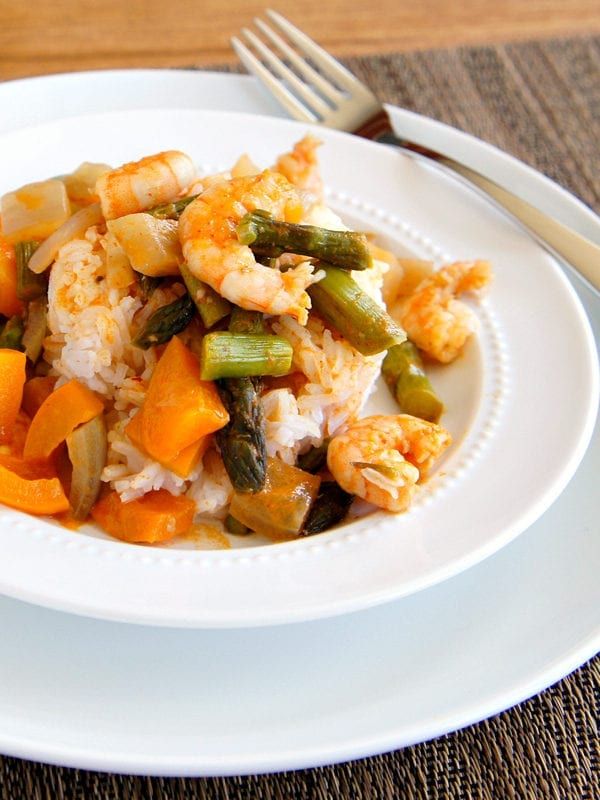 Asian Fish and Vegetables over Rice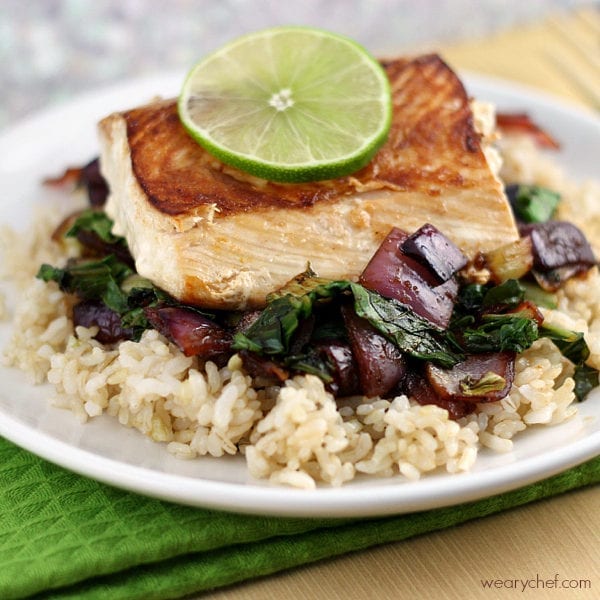 Chinese Chicken Coleslaw Stir Fry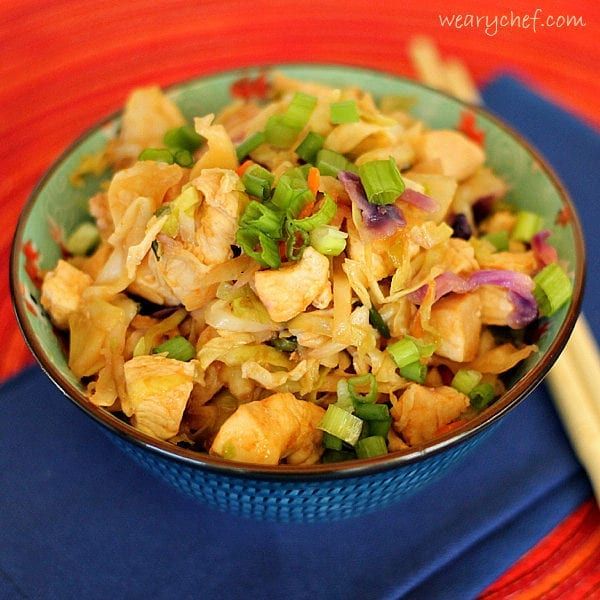 Salmon with Asparagus in Black Bean Sauce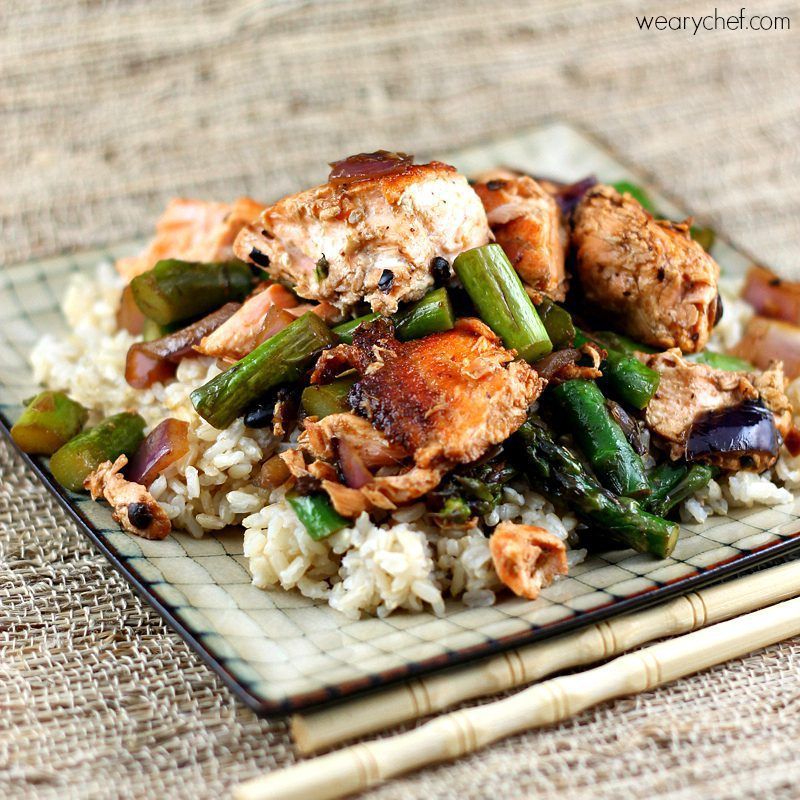 Asian Chicken Noodle Soup (Pho)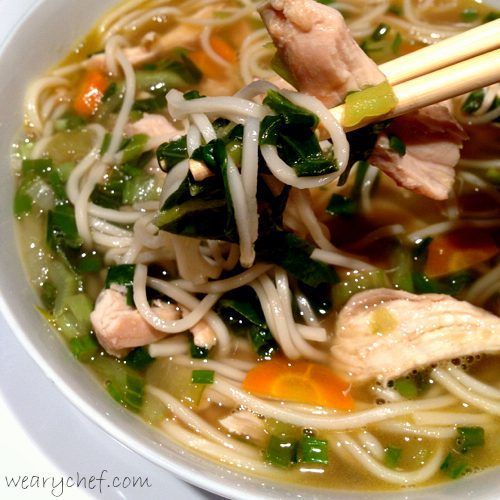 Looking for even more Chinese recipes? Check out the roundup of 10 "Better Than Takeout" Chinese Recipes that I shared earlier this week!