Thanks for stopping by to see this collection of 10 Kid-Friendly Dinners! I have been snapping pictures lately of what my kids eat (which usually doesn't match what we eat), and I wanted to share some of these easy kid dinner ideas with you. Some of them are new, and others are Weary Chef recipes that have been officially kid-approved.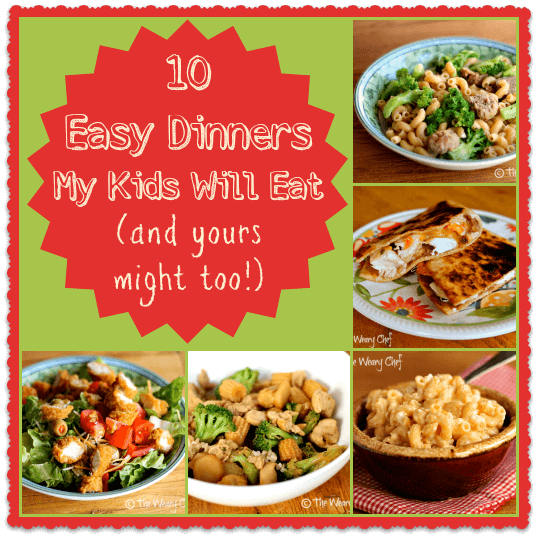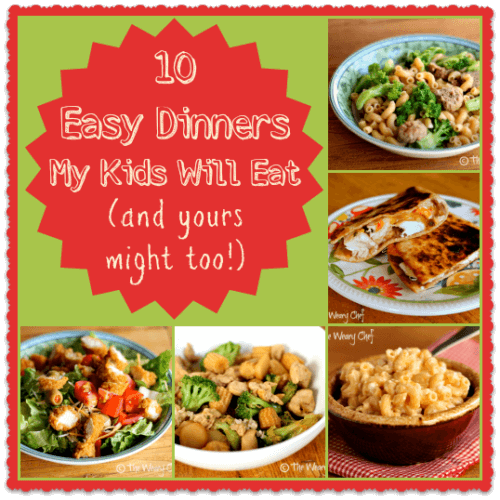 DINNER FOR KIDS IS A CHALLENGE!
My boys eating their own dinner is mainly because of schedule because my husband gets home on the late side. They have always eaten around 5:30, and The Pants and I don't eat until around 8:00. Since I make two rounds of dinner every night, I am a huge fan of easy recipes, but I still want everyone to be eating healthy food. My boys do eat their share of chicken tenders and hot dogs (although I try to get the most natural kinds I can find), but they are always paired with whole grains and fresh fruits and vegetables.
On a picky scale of 1 to 10, with 1 being a beige-food diet and 10 being happily eating escargot, I'd say my boys are around a 6.5. They do eat a variety of foods, but they need to be pretty simple. Gravy and sauces are generally a no, and soy sauce makes everything better. Let's get to the list of 10 dinners they love!
10 DINNER RECIPES FOR KIDS
1. HEALTHY SALAD AS DINNER FOR KIDS
As it turns out, my kids love salad! This is good news because it's a healthy meal, and it's easy to mix up new salads with what we have on hand to keep it from getting boring. My first kid-friendly dinner idea is this salad with romaine lettuce, diced organic chicken tenders (baked in the toaster oven), green olives, tomatoes, and shredded cheese.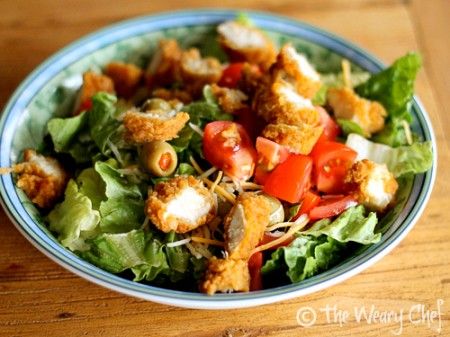 2. BLACK BEANS AND RICE AS DINNER FOR MY KIDS
Black beans and rice is such versatile dish, and we all love it. In this picture, I served the kids beans and rice with diced avocado, plum, and baked chicken seasoned with Cajun seasoning. The plates were cleaned!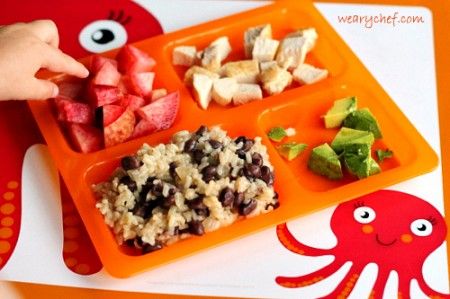 3. MY KIDS LOVE MEATBALLS PASTA!
Pasta is always a hit as long as it doesn't have tomato sauce on it (as far as The Tall One is concerned). This easy dinner is simply whole wheat pasta, turkey meatballs cut in half (homemade or frozen meatballs will do), steamed broccoli, and grated parmesan cheese all tossed together.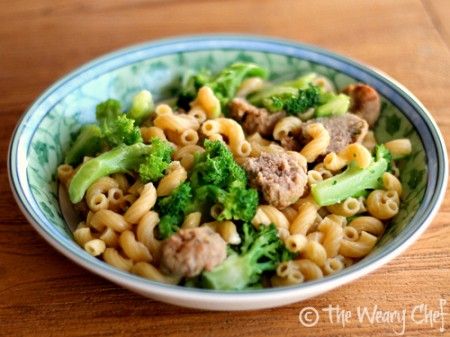 4. PASTA SALAD AS DINNER FOR KIDS
Another easy pasta dish is this Kid Friendly Pasta Salad loaded with chicken, cheese, and edamame. It's easy to make ahead and makes great lunch box fare too!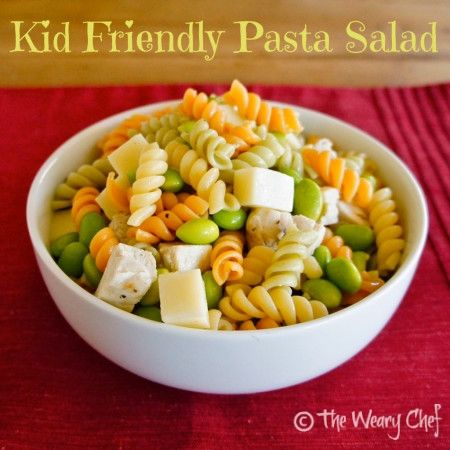 5. SPECIAL CHEESBURGERS FOR DINNER
Remember these cheeseburger treasures? This is another kid-friendly recipe using turkey meatballs. These are fun and simple to make, and the whole family loves them!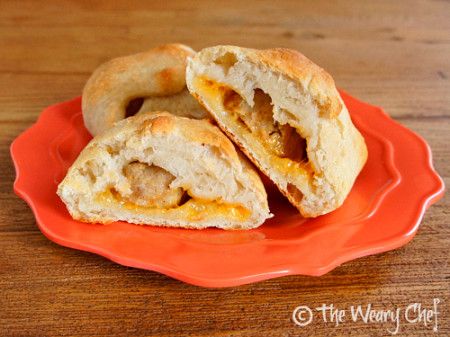 6. QUESADILLA AS DINNER FOR KIDS
Who doesn't love quesadillas? These Chicken and Bean Quesadillas are a staple at our house, and I recommend serving them with baby carrots and fresh fruit.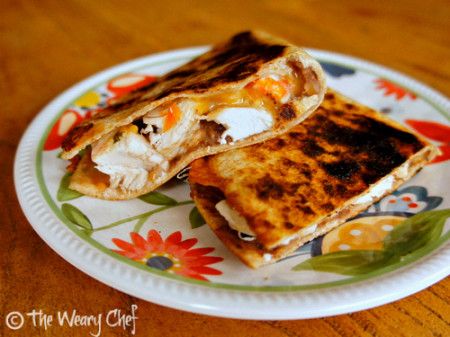 7. EASY DINNER FOR KIDS USING LEFTOVERS
This one might be surprising to you since my kids are usually against sauces. They both love this Slow Cooker Chicken Stroganoff though, and it is so easy to heat up as leftovers.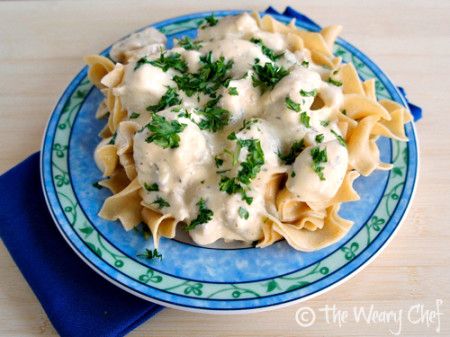 8. ASIAN DINNER FOR KIDS
My next kid-friendly dinner is this Easy Asian Stir Fry. Simply saute diced chicken, broccoli florets, drained baby corn, and water chestnuts in a tablespoon of oil. Drizzle a couple of tablespoons of soy sauce over the mixture while cooking, and serve over brown rice. You can add or substitute whatever vegetables you like of course, and a little black bean sauce would be a nice addition if your kids will eat it! (I didn't want to press my luck.)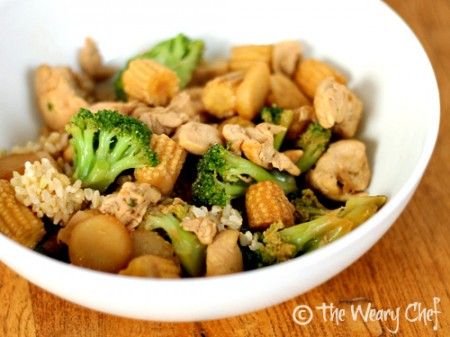 9. CREAMY DINNER SOUP FOR KIDS
Both of my boys love this Creamy Chicken and Wild Rice Soup. It's a great leftover, so I can make it the night before and heat it up for their dinner the next day. It is a very healthy meal!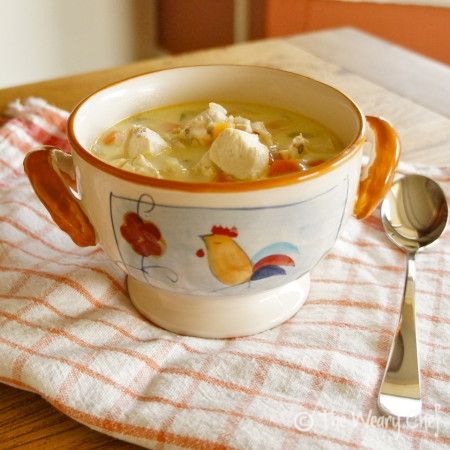 10. MAC AND CHEESE AS A CREAMY DINNER FOR KIDS
What's the final kid-pleaser I want to share? Creamy Easy Mac and Cheese! We do cook up boxed macaroni and cheese more often than I'd like to admit, but when I make the time to serve up this homemade version, both boys LOVE it! Serve with chicken or a hot dog and fruit salad, and your kids will surely be telling you that you are the best mom or dad ever (which is true)!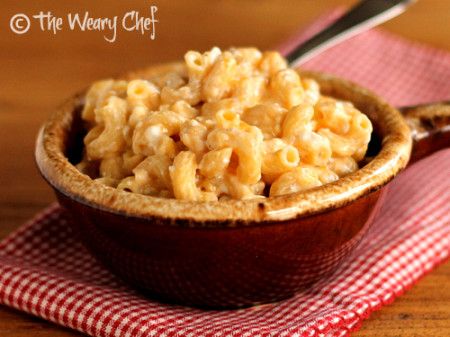 WHAT ARE THE DINNER RECIPES FOR KIDS YOU PREFER?
I really hope you got some good ideas for dinners to put a smile on everyone's face in your family! Do you have other kid-friendly dinners to share? I would love to hear your ideas in the comments!