I hope you love this Easy Creamy Chicken and Rice Soup as much as my family does!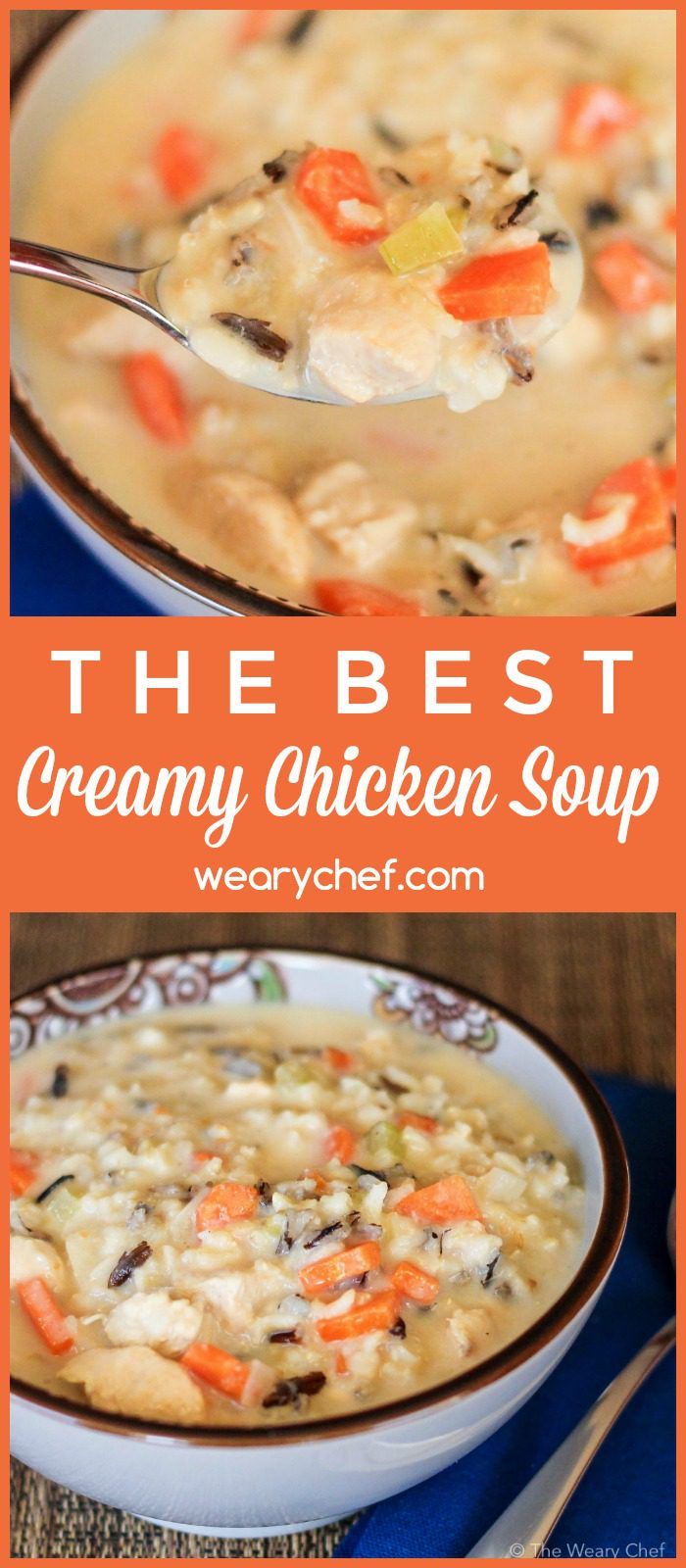 This is one of the first recipes I shared with you here, and it's still a family favorite! I have been making this chicken rice soup for years, long before I had a blog. If anyone is sick at my house, this chicken soup is always the perfect remedy. Even if I'm the sick one, I still have enough energy to make this recipe because it's so easy!
While this recipe is easy to make, it isn't exactly a quick dinner. It only takes about 15 minutes of active prep/cooking, but then it has to simmer a while to give the rice and carrots time to cook.  If you're in a hurry, you could use shredded carrots and instant rice to speed up the process, but I usually don't mind making a recipe that takes a while to cook as long as I don't have to be standing over the stove the whole time. This soup also reheats VERY well, so you can make it ahead of time and then just heat it up when you're ready to eat.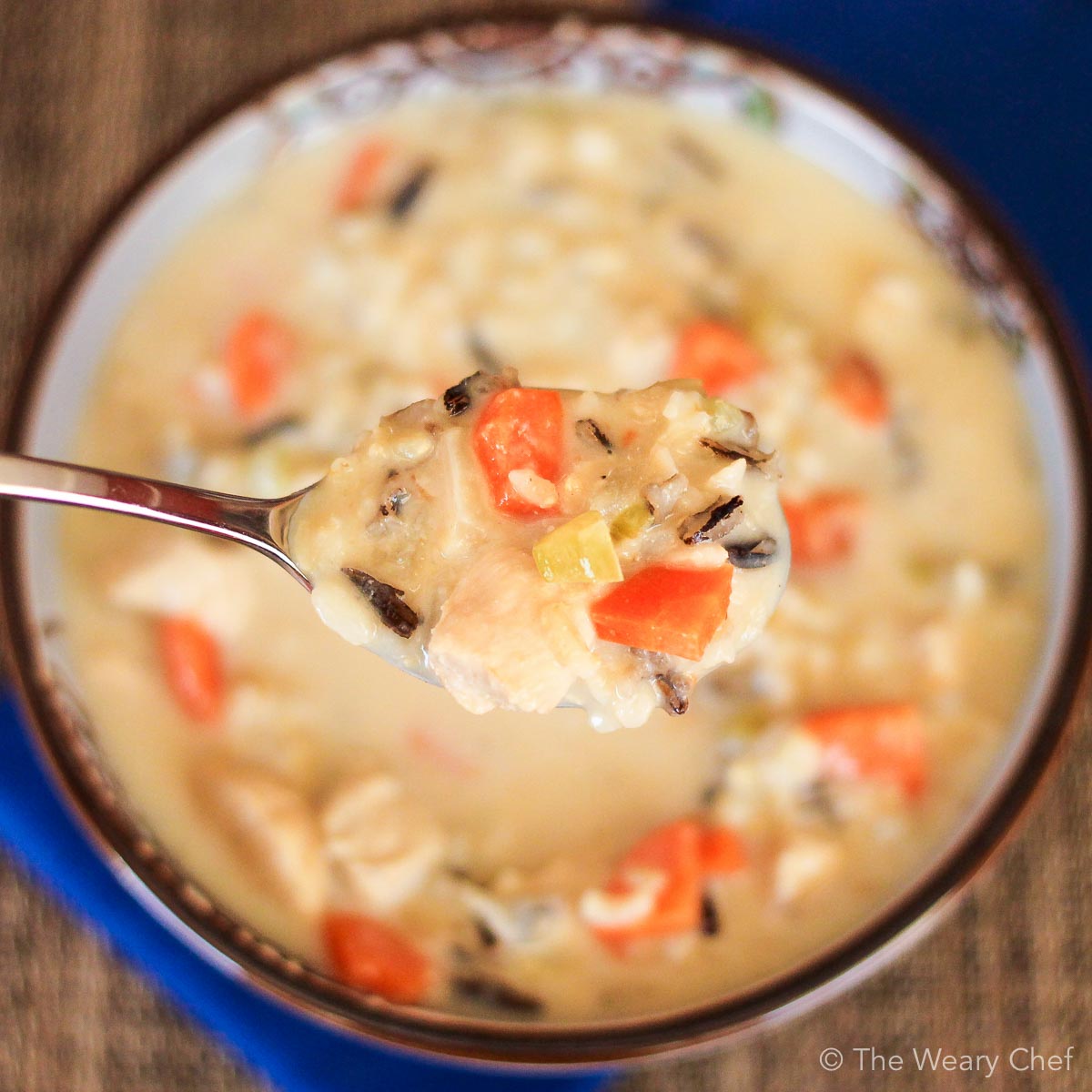 The way I know this soup is good is it's on the (very) short list of non-cheeseburger dinners that both my kids like. My youngest tells me all the time that he doesn't like soup (weirdo), but he somewhat regularly asks me to make "that soup with the carrots." This soup is hearty, creamy, mild, and just plain comforting. Everyone loves it!


Print
More chicken soup recipes you'll want to see:
| | |
| --- | --- |
| | |
Melt butter in large stockpot over medium heat. Add diced carrots, celery, and onion. Stir to coat with butter, and allow to cook while cutting chicken.

Add chicken, salt, garlic powder, and pepper. Stir fry 3-5 minutes until outside of chicken is mostly cooked. Sprinkle with flour and stir to coat.

Slowly pour in chicken broth while stirring to keep mixture smooth. Bring to boil, and stir in rice.

Reduce heat to medium-low, cover, and cook the recommended cooking time for your choice of rice (usually 30-40 minutes).

Remove cover, and taste rice to be sure it is cooked completely (if not, continue cooking a few more minutes). When rice is done, stir in milk, and return heat to medium. Bring to a low boil, and simmer soup a few more minutes until heated through. Add additional salt and pepper to taste.