Are you in a hurry? No a BIG hurry? Then you will love this line up of 10 Fast Dinner Recipes!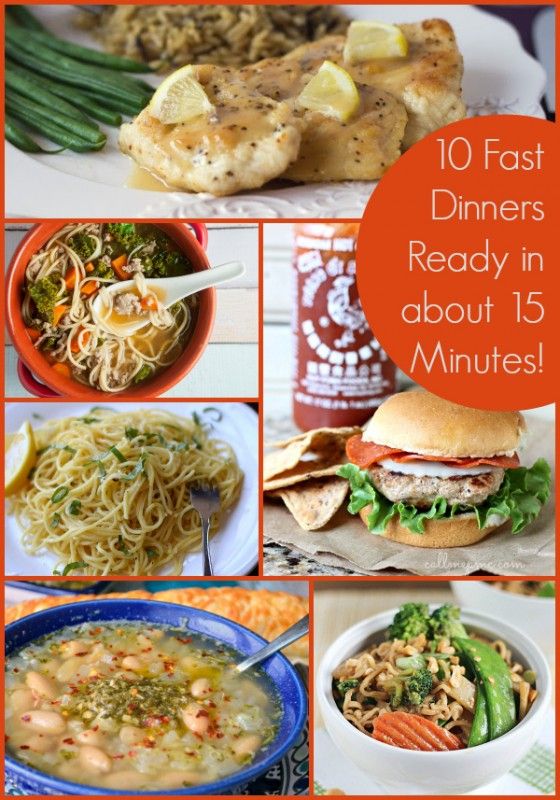 When I recently asked you guys for ideas for Friday roundup ideas, my favorite response had to be: "Super super quick supper so we can get to the weekend…..chores and chillin'!" Whoever wrote that, I love you, and I hope you are reading this. Surely 15-minute dinner recipes will get your weekend off to a good start, so here are 15 fast dinner recipes!
We've got something for everyone here: Chinese, Mexican, soup, burgers, pasta… You name it, you can get it on the table in a hurry! Let's get to the fast dinner recipes:
Got a request for a Friday roundup? Tell me in the comments, and I'll try to add it to my list!