This cinnamon banana bread with toffee chunks is perfect for breakfast, dessert, lunch boxes, or an easy gift!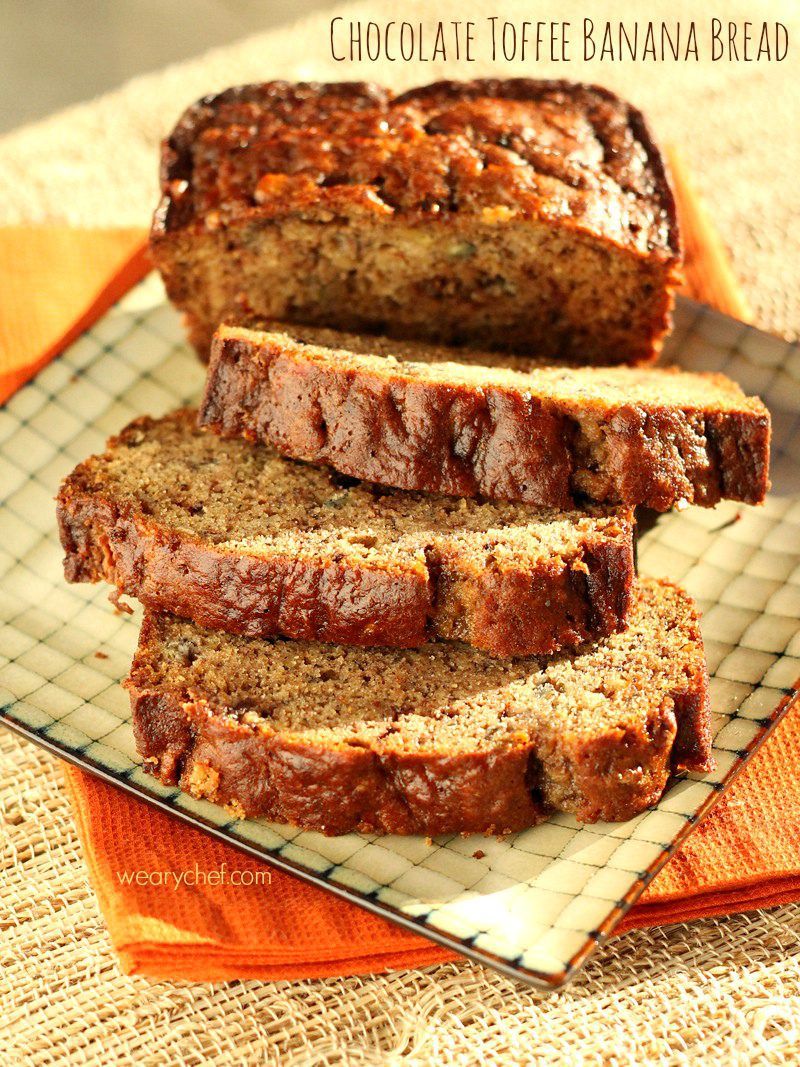 How much candy do you have lying around after the holidays? We have a lot! We would still be drowning in Halloween candy at this point, but I filled up my son's November birthday piñata with it. I don't eat much candy on its own, but I do like adding candy to recipes. This banana bread is loaded with chunks of chocolate-covered toffee, which adds a nice sweetness. It's still made out of fruit so perfectly acceptable to eat for breakfast if you ask me.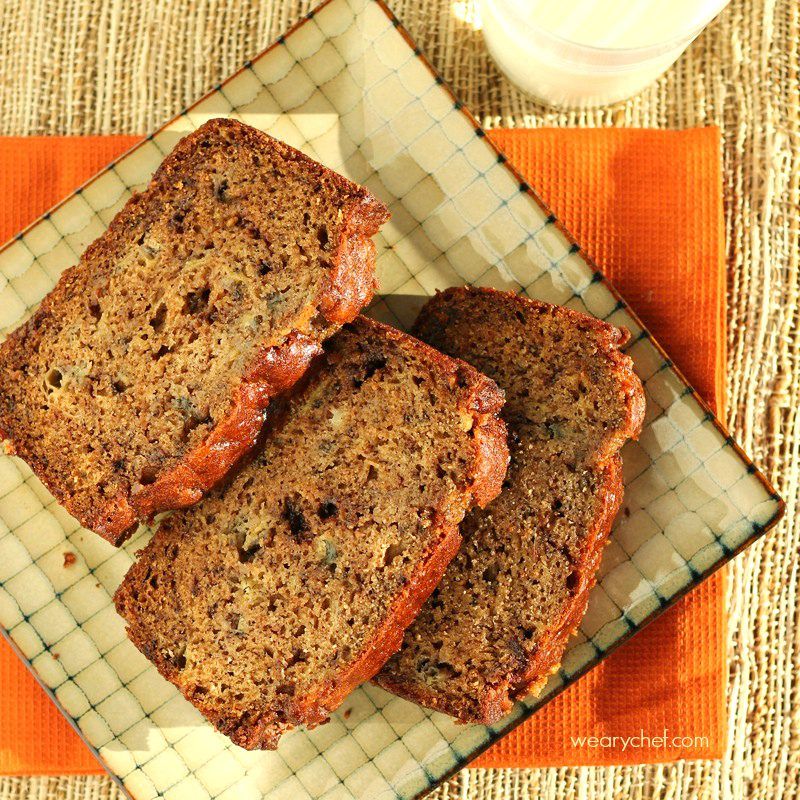 Quick breads like this are a nice treat for breakfast, lunch boxes, or after school snacks. I'm sure teachers would love a few slices as a nice welcome back from the winter break too! You can find milk chocolate toffee pieces with the chocolate chips at your grocery store, and that is an easy stir in for this recipe. The toffee flavor of those isn't very strong though, so chopping up a chocolate-covered toffee bar will give you more of that buttery toffee flavor. You could also substitute chocolate and butterscotch chips for the same effect. I use spelt flour because I can eat that but not regular wheat. Regular all-purpose flour will work just as well. Have fun, and I hope you enjoy your version as much as we did!
Print
You'll love these easy, chocolate-banana recipes too!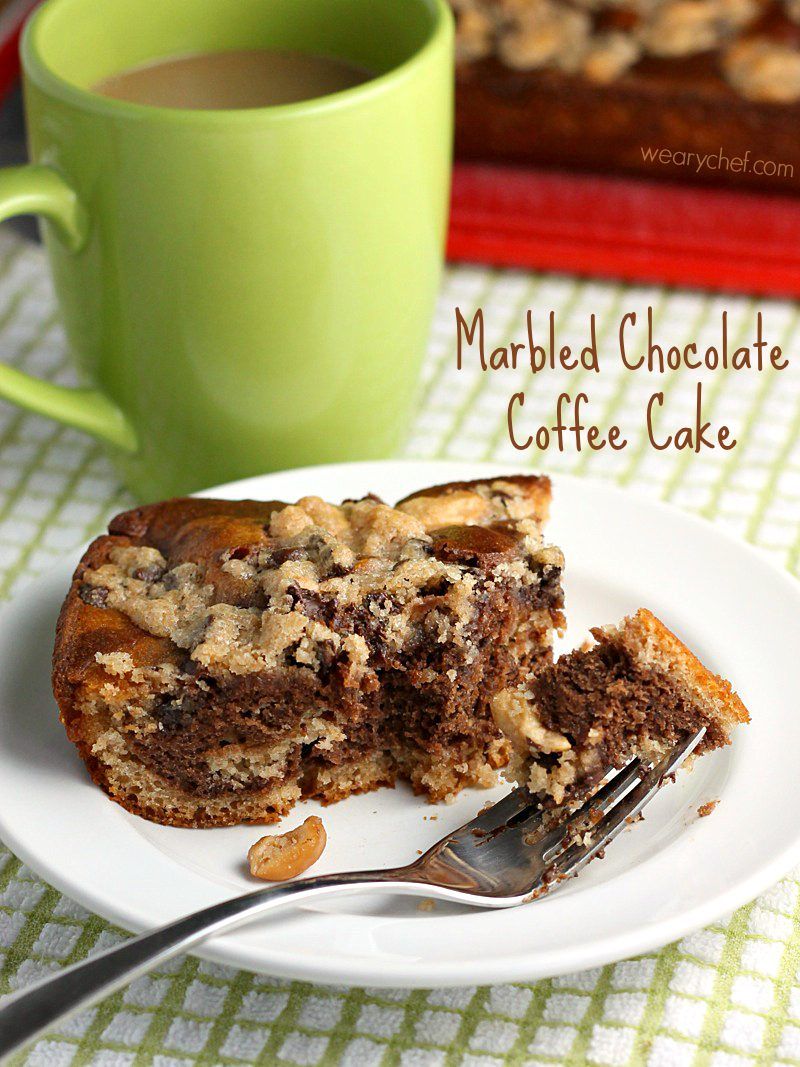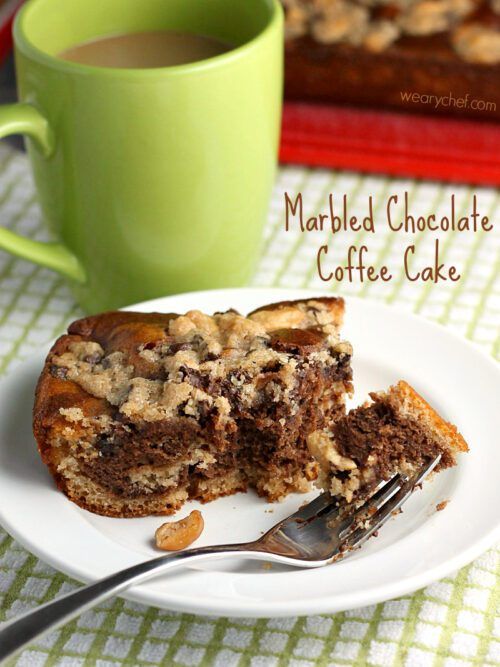 | | |
| --- | --- |
| | |
Preheat oven to 350 degrees F. Spray loaf pan with cooking spray or grease with butter.

In a large mixing bowl, mash bananas. Stir in eggs, oil, and brown sugar until smooth.

Add flour, baking soda, cinnamon, and salt, and stir just until dry ingredients are incorporated. Stir in toffee pieces until mixed in evenly.

Pour batter into prepared pan, and bake 45-55 minutes, checking at 45 minutes. Bread is done when edges are brown and toothpick inserted in the center comes out dry.

Carefully remove loaf from pan to cool on a wire rack before cutting. (I won't tell anyone if you can't wait for it to cool, but your bread will have more crumbs and might not hold together as well.)