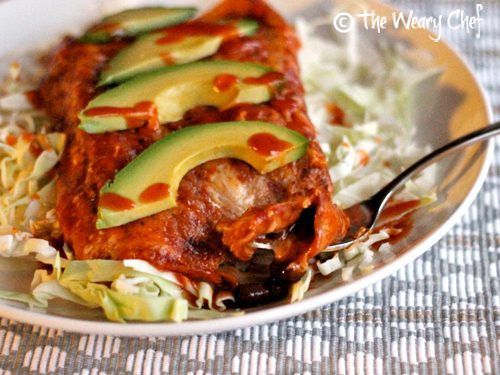 Would you believe me if I told you that you could make enchiladas in about 15 minutes? It's true! I sometimes make my boys bean and cheese roll ups in the microwave that take about a minute to prepare, and it occurred to me the other day that I could use the same method for enchiladas.
All you need is about 10 minutes to prepare these cheesy little devils, then pop them under the broiler for  5 minutes. These easy enchiladas will make you very happy in the kitchen and at the table!
Print
Looking for more quick Mexican dinner ideas? Give these a try!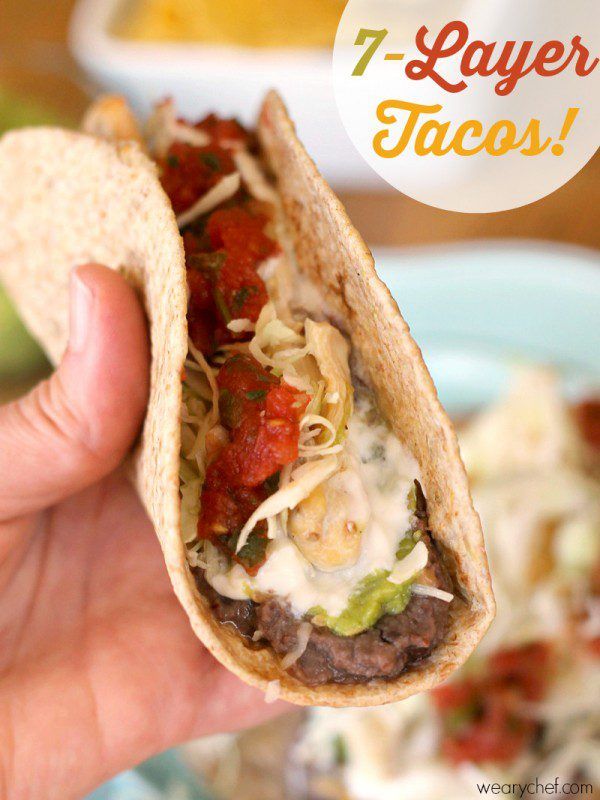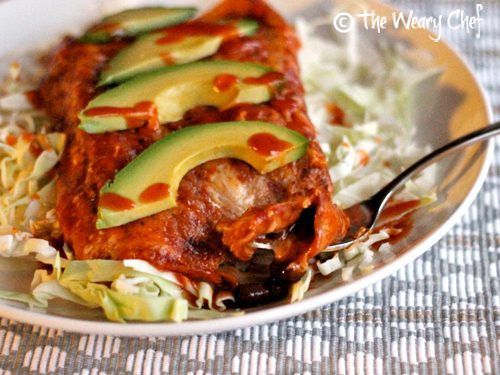 | | |
| --- | --- |
| | |
Preheat oven broiler on high. Spray a 9 x 13" pan with cooking spray.

In a small saucepan, bring enchilada sauce to a simmer on your stovetop. (Cover to speed up the heating process and prevent splattering.)

Pour 1/2 c. enchilada sauce in the bottom of the baking dish, and swirl it around to cover the bottom.

Place a tortilla on a microwave-safe plate. Spread 1/4 c. shredded cheese over the tortilla, and sprinkle 2 tbsp. of black beans over the cheese. Microwave for 20-30 seconds, until the cheese is melted. (To save time, assemble the next tortilla on another plate while the first one is heating.)

After microwaving, carefully roll the tortilla into a tube, and lay it seam-side down in the baking dish. Repeat these assembling/microwaving/rolling steps for all eight tortillas.

Pour the hot enchilada sauce over the rolled enchiladas, and sprinkle about 1/2 c. cheese over the top. (You can use more cheese on top if you like of course!)

Place baking dish under the hot broiler for about 5 minutes, until cheese is melted and bubbly.

Serve on a bed of shredded cabbage topped with sliced avocado if desired. Enjoy!
If you don't want to use your microwave, you can use a hot skillet instead. Place the tortilla in the skillet, top it with cheese and beans, and heat until cheese is melted. (Be very careful rolling the tortillas because this method gets them even hotter than the microwave!)