Your favorite party food becomes dinner with these fun and easy 7 Layer Tacos!
If ever there was a good excuse for eating dip for dinner, it's these tasty tacos. I don't know about you, but I'm super excited when I get to a party and see a big, beautiful bowl of layered Mexican dip. It is my pleasure to dig deep with my chips in an effort to get a little of each layer in every bite. Why reserve that fun for the appetizer table when you can make it a meal?
The most time consuming part of these tacos is spreading all the layers 8+ times, which makes me think it would be perfect for a DIY taco bar. There's always someone who is allergic to cheese or hates tomatoes or (gasp) doesn't like guacamole. Set up all the layers, and let everyone build their own to suit their fancy!
The first time I made these, I kept all the ingredients cold like in a traditional 7-layer dip. It was fine, but I kind of wished the beans were hot. The next time, I heated the beans, used them for the first layer, and spread cheese over them so it would melt a bit. I like them better with this warm layer at the bottom, but of course you can make them whichever way suits you!
Print
You might also want to check out these recipes…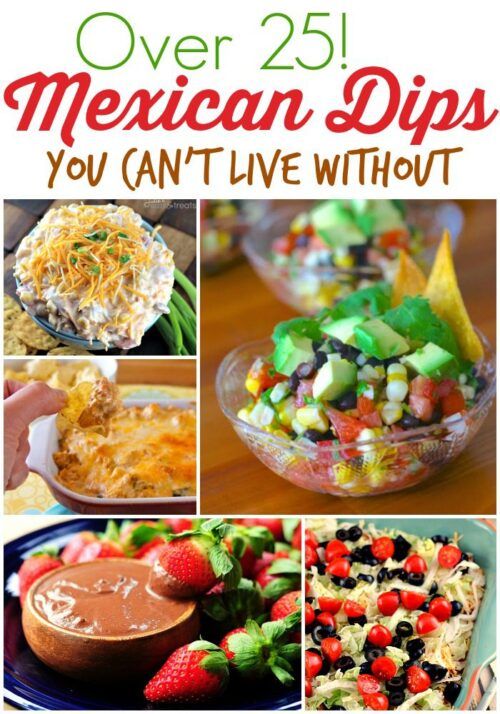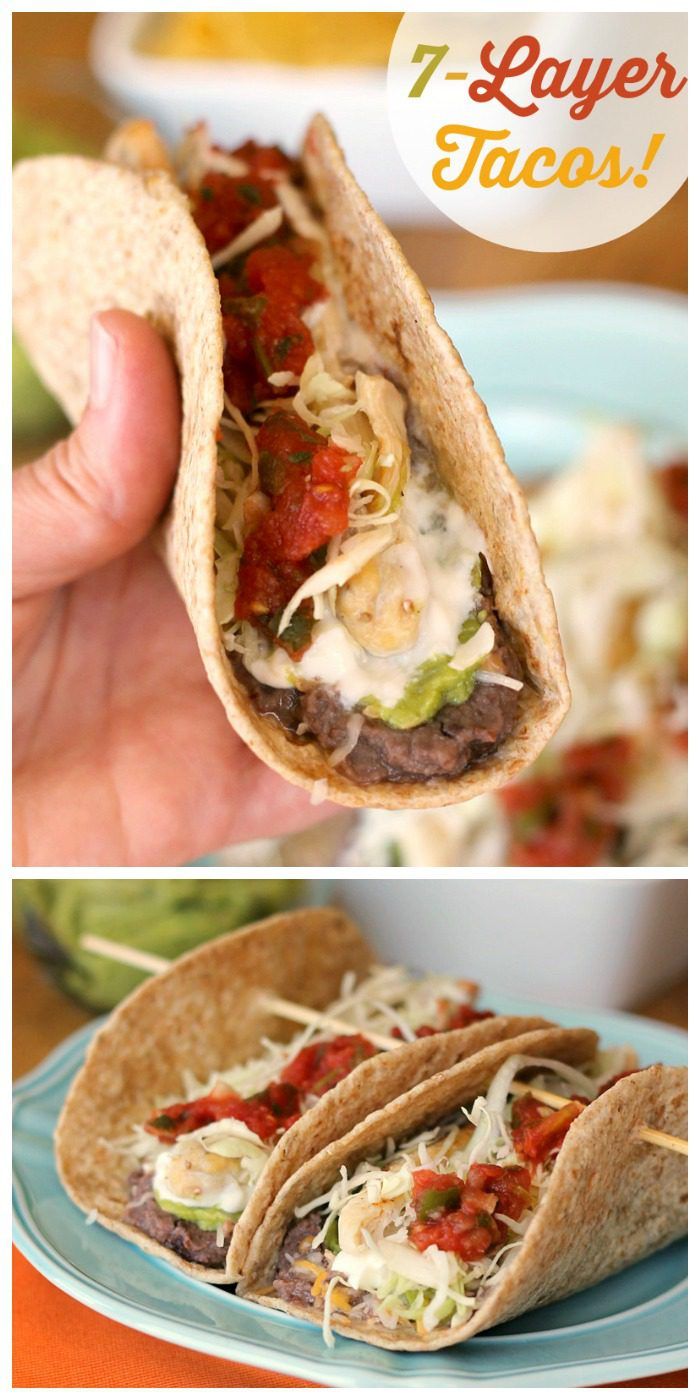 | | |
| --- | --- |
| | |
Sprinkle both sides of chicken with Cajun seasoning. Spray a skillet with cooking spray, and heat over medium-high heat. Add chicken, and cook for approximately 5 minutes per side, until cooked through. Cut each chicken tender in half lengthwise, and set aside.

Heat refried beans on the stovetop or microwave.

On each tortilla, spread 3-4 tablespoons of beans down the center, and sprinkle with about 2 tablespoons of cheese. Spread 2 tablespoons of guacamole over the cheese, then 2 tablespoons of sour cream. Arrange 1-2 pieces of chicken over the sour cream. Place about 1/4 c. shredded cabbage on top of the chicken, and drop a spoonful of salsa on top. Repeat for all tacos or set up a self-serve taco table and let everyone build their own!