Grab your corn chips and get ready to dig in to these favorite Mexican Dip Recipes!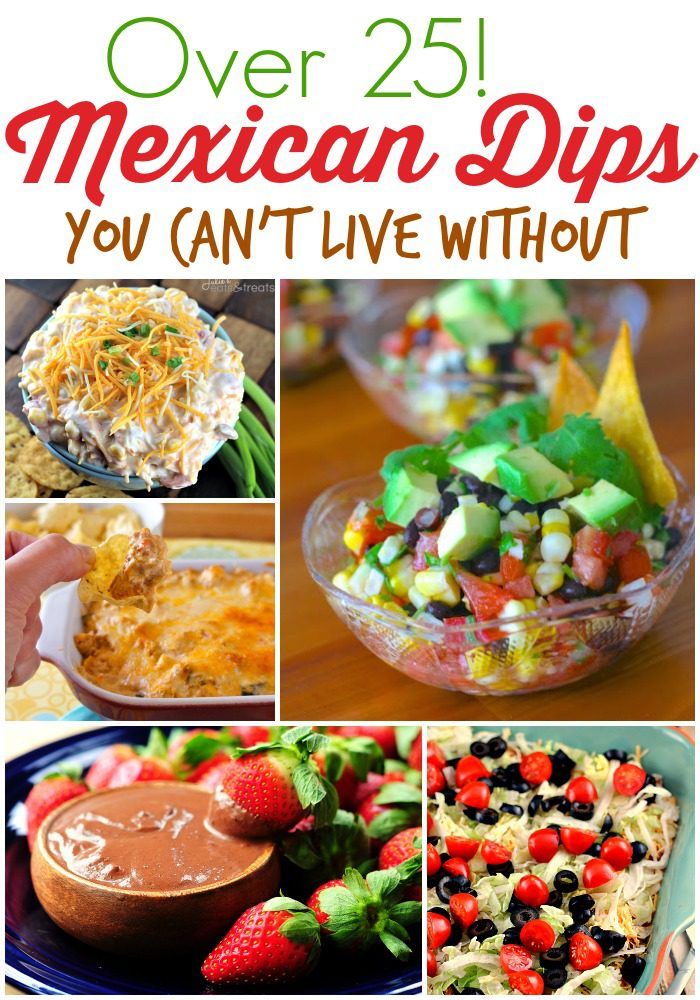 This roundup of Mexican Dip Recipes was easy to write and hard to write. It was easy because I am absolutely in love with pretty much any kind of Mexican dip. Hot or cold, rich or healthy, they all sound amazing to me. It was hard because how could I narrow down all the incredibly delicious looking dips out there to a list of only my favorite 25? It was easy because there's no shortage of recipes to choose from, but it was hard because looking at all these photos made me so hungry for chips and salsa that I could hardly stay on task.
Lucky for you, I made it through my challenges and have put together this line up of some of the best Mexican dip recipes you can't live without. OK, maybe you could live without them, but you shouldn't. My question for you is, which one will you try first?
And for dessert…