Are you short on time but need to feed a hungry crowd? This Creamy Bean Dip ready in only 10 minutes is the perfect solution!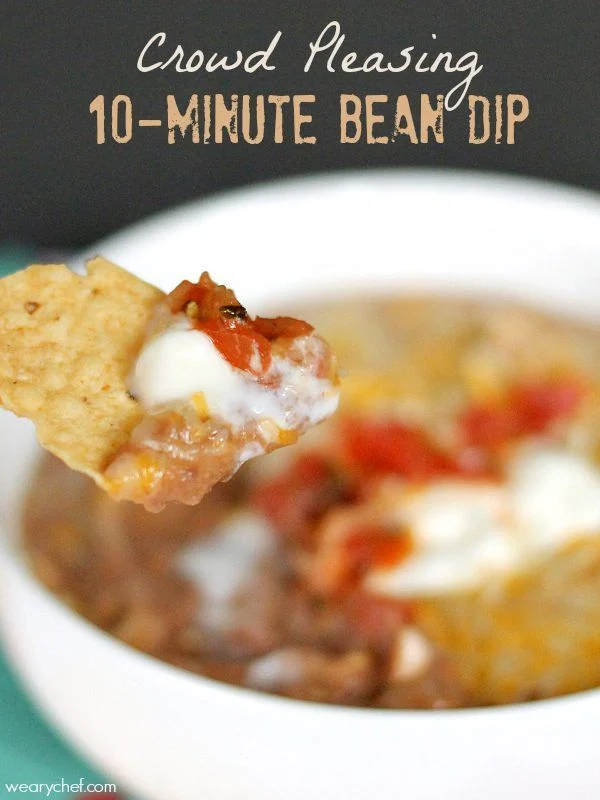 Tips to Prepare Creamy Bean Dip Like a Pro
Hello there! It's President's Day and a holiday for everyone in our family, so we're all home today. Holidays often mean friends dropping by, potluck parties, or families hanging out at home. All of those occasions call for tasty snacks, but sometimes you are low on time or ingredients. That's when easy recipes like this simple bean dip come in really handy!
On Saturday at around 2:00, we realized we didn't get around to having lunch and were all hungry. No better time to devour a big bowl of bean dip to tide us over until dinner! I love this easy bean dip recipe for when we want a quick snack because I almost always have all the ingredients in the kitchen. The whole family loves it, so that makes it even better! Another great thing about this dip is that it's still just as good after it cools down, so you can put it out at a party and enjoy it until the end.
Of course, you could add sliced green onions, black olives, or avocado to the top, but then it starts to turn into a 15-20 minute recipe. This basic bean dip is great on its own, but definitely spruce it up with extras and make it your own if you have time and supplies. I think you will love it for your next movie night or party!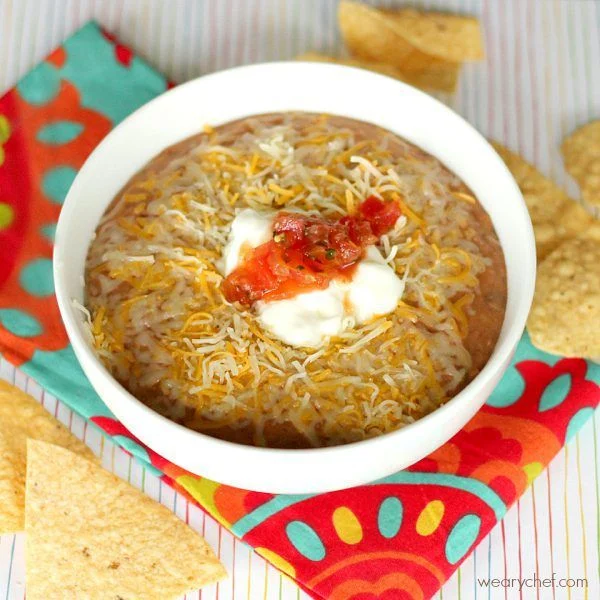 How to Make Creamy Bean Dip
[recipe]
Finally, tell us what you think about this creamy bean dip recipe. I already know how easy-to-make can be for almost everybody, as I first recommended it to some friends. So, share your opinion in taste and flavors. What will you change about the dip recipe and how will you adapt it, in the future, for your family? How did your children react to it? Tell us everything in the comments section and ask your further question in the same place.
 Last but not least, if you want more quick and easy creamy dip recipes, give these a try!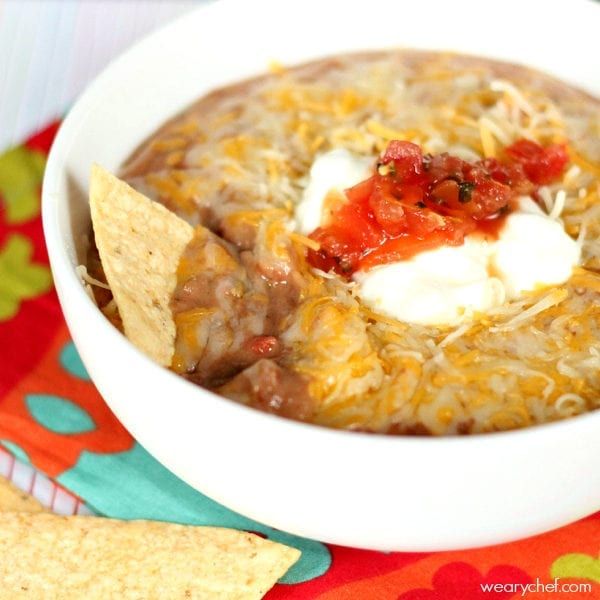 | | |
| --- | --- |
| | |
In a medium saucepan, stir together beans, salsa, 3/4 c. cheese, and cumin. Bring to a simmer over medium heat, stirring frequently.

Pour dip into a serving bowl, and immediately spread remaining 1/4 c. cheese over the top so it will melt. Top with a dollop of sour cream and salsa if desired.

Serve with tortilla chips for dipping.
You can also make this recipe in the microwave!