This week's easy dinner menu features Slow Cooker Beans and Rice, Chicken Potato Skins, Caprese Chicken Panini, and lots more!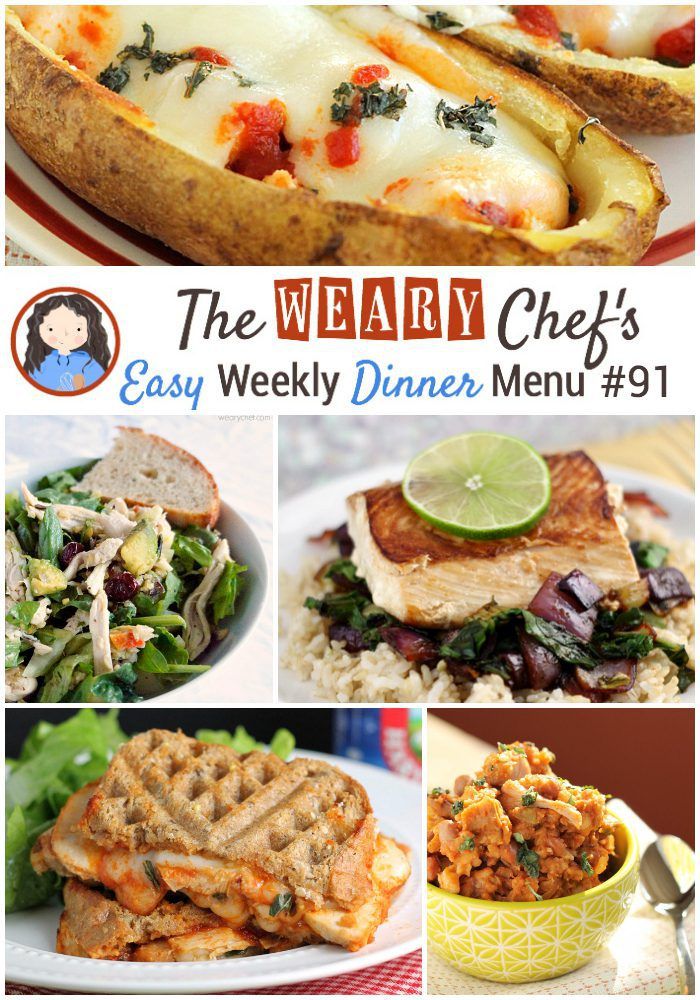 Hello there! I'm excited that it's Friday because I'm excited to show you some new recipes! Not only do I have some tasty new dishes here, I also am going to send you on a couple field trips. I have a new sandwich recipe up as a contributor post at Julie's Eats and Treats and am recommending a soup recipe we tried and loved from Lemon Tree Dwelling. If you haven't visited them before, I bet you'll find a lot more recipes you'd like to try while you're there.
What's for dessert? How about a One-Bowl Chocolate Cake with Mocha Glaze?