Today's easy weekly dinner menu includes Slow Cooker Chicken Adobo, Artichoke Dip Grilled Cheese Sandwiches, Chicken and Spinach Enchiladas and lots more!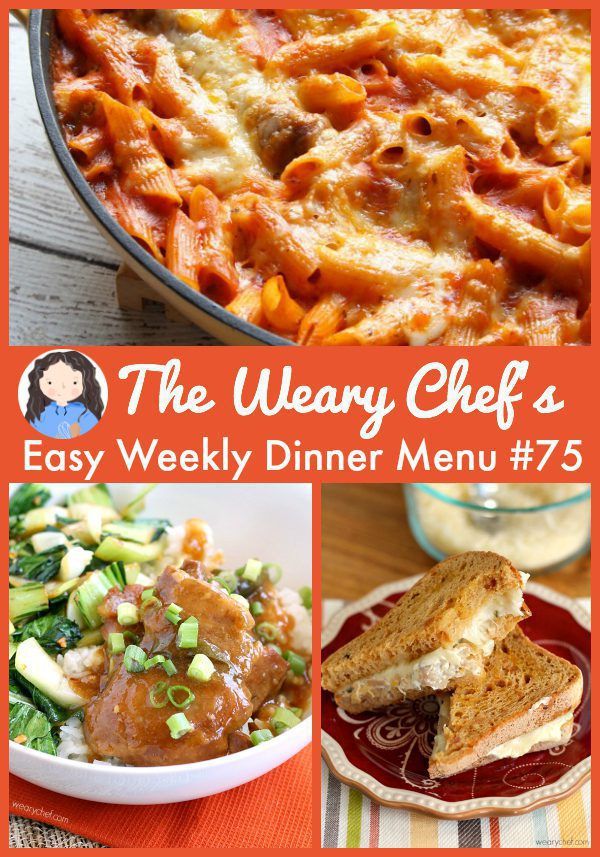 Hello! I told my subscribers earlier this week that we got a super cute kitten on Saturday, but I haven't properly introduced him here yet. He is black, and he came with the name Arbuckle, which is too adorable to change. He purrs nearly all the time, puts up with a 3-year-old carrying him around like a rag doll, and already acts like he has lived here all his life.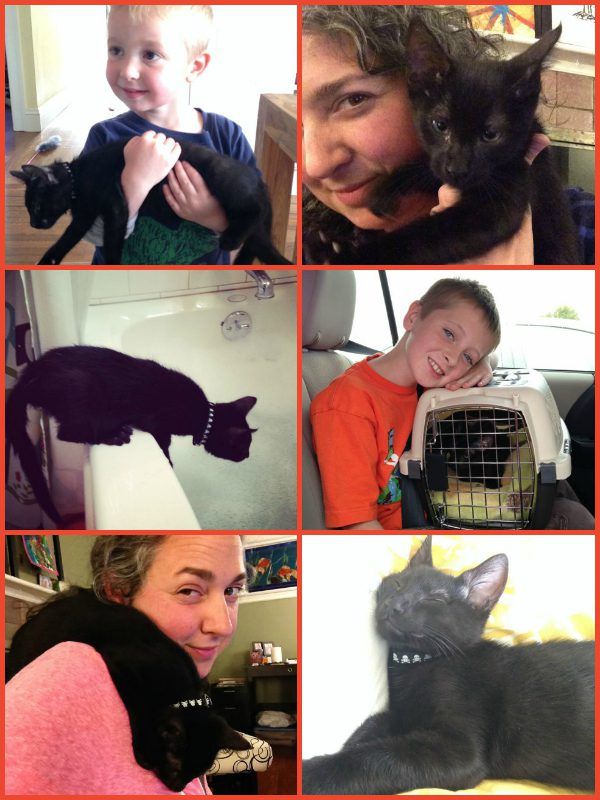 I'm pretty excited to share some new recipes with you today, especially a heavenly grilled cheese sandwich. This week's guest recipe comes from my friend Kelley at The Grant Life. She loves skillet recipes as much as I do, so I was super excited to make her Artichoke and Penne Skillet Casserole last night. It was AMAZING! I only made a couple teeny changes, which were draining the artichokes and sun-dried tomatoes to lighten it up a little, and I needed to add some extra water during cooking. (That might have been because I was using gluten-free corn pasta instead of normal pasta.) I used diced spicy chicken Italian sausage. You are going to love this savory pasta dish that is full of flavor and quick and easy to make. I can't wait to have the leftovers for lunch!
If you are looking for an easy breakfast idea, don't miss the Peaches and Cream Yogurt Parfaits I shared on Monday. Now, let's check out your dinners for the coming week!