Hey, hey! How are you on this fine Saturday? I am enjoying my typical Saturday morning of relaxing in PJs with my fam and my laptop. It's nearly 10am, so we should figure out what we're going to do today. Right now Matt is teaching the boys how to play checkers, and our 5-year-old is dominating. I think he might be letting him win, or maybe he's a checkers prodigy.
Did you notice that this is menu #190? I've made almost 200 weekly dinner menus? That's a little crazy. 200 weeks?! I guess that's right because January will mark The Weary Chef's fourth birthday. It just occurred to me that now there are a lot of menus knocking around in the archives, and I really doubt many people go back and look at the old ones. Maybe I should try something new. Maybe, instead of writing menu after menu, I should have ONE menu post and update it every week. What would you think of that? If you wanted variety, there would be 200 old menus to peruse, or you could just go to "THE MENU" and see what's up for the week.
I'm going to give that idea some thought, but for now, let's get to this week's easy dinners!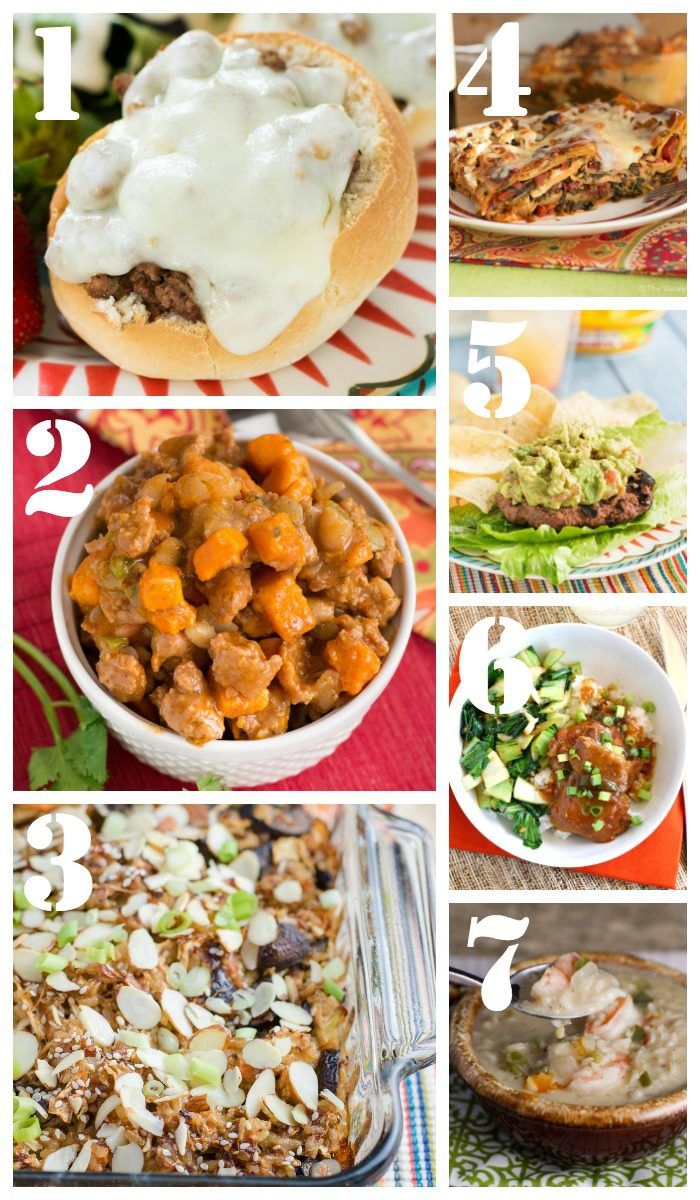 Want to make these recipes? Add them to your meal planner below!
January 1SaturdayDay 1
January 2SundayDay 2
January 3MondayDay 3
January 4TuesdayDay 4
January 5WednesdayDay 5

Breakfast

Pumpkin Zucchini Bread

(10)

Dinner

Easy Cheeseburger Boats

(4)

Baked Battered Fries

(3)

Sausage and Sweet Potato Chili

(3)

Teriyaki Tilapia Casserole

(3)

Spinach Artichoke Lasagna

(8)

Beef and Black Bean Burgers

(6)

Dessert

No Bake White Chocolate Cheesecake Tarts

(12)

Gluten Free Pecan Pie Brownies

(12)

Click on a recipe for more details

Selected Recipe:

Selected Recipes:
Save to Meal Planner Add Course Print Recipes Print Plan Generate Shopping List
Add GroupAdd Ingredient Save Print