I have been making this Spinach Artichoke Lasagna for years, and it is always a crowd pleaser. It's also perfect if you don't have a crowd because the leftovers are excellent.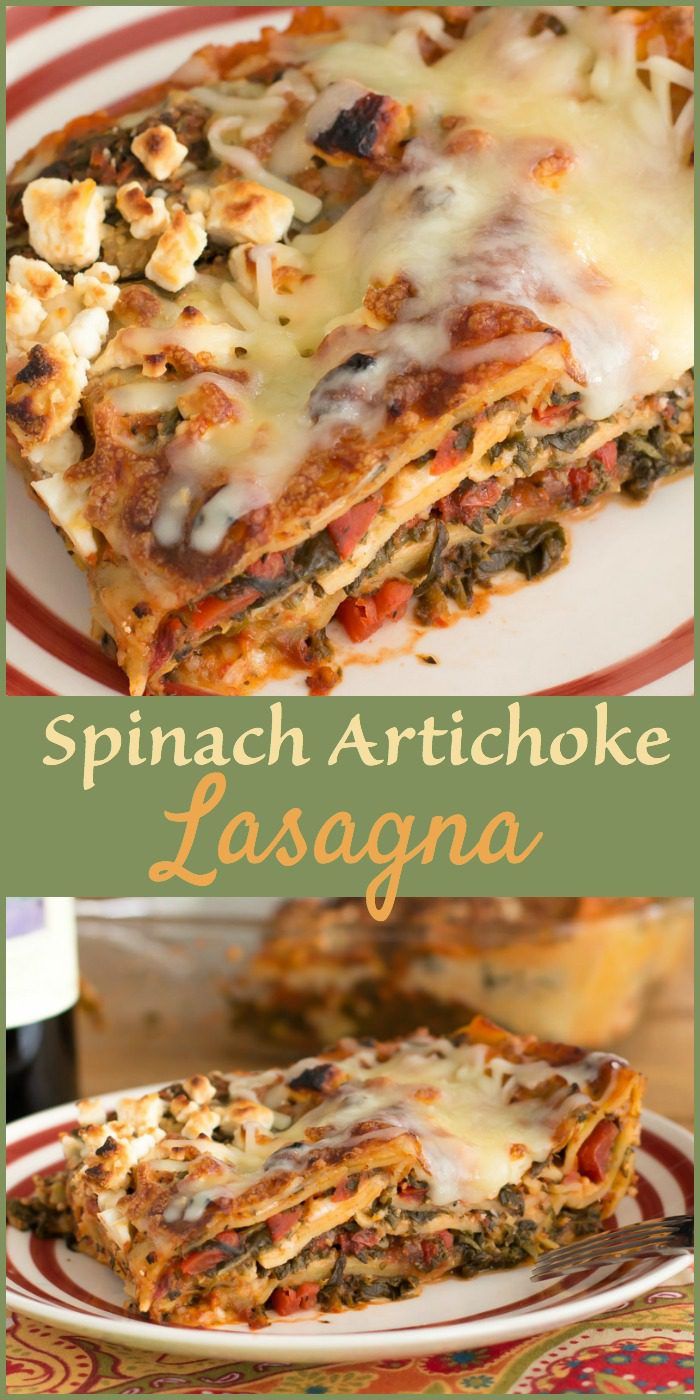 This vegetarian lasagna is a favorite at our house, and it was one of the first recipes I shared here. That means the original photos were horrid, but it has taken me over two years to come back and redo it. Why? Well, two reasons really. Mainly, the original recipe was a bit time consuming. There was chopping, browning, and simmering to be done before you even got to the assembling step, and I always found myself too weary to go to all that trouble. The other reason is that when I gave up wheat, I had to start using gluten-free lasagna noodles, which needed to be boiled first, adding even more work. Ain't nobody got time for that. (Well, at least I don't because I'm lazy.)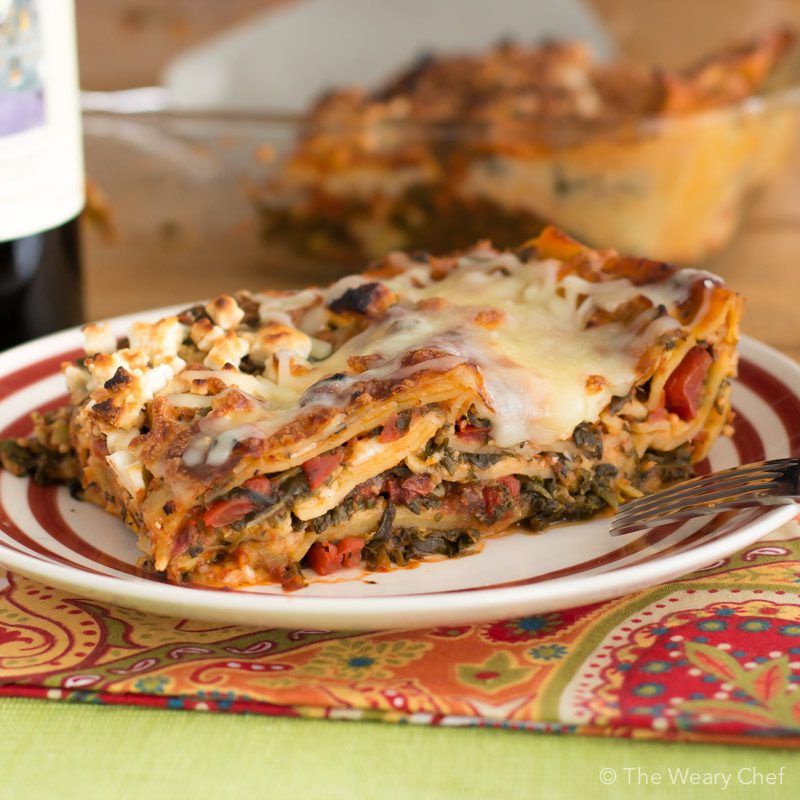 Recently, something wonderful happened at my favorite place. This sounds like I'm leading up to a romantic story about a date at a quiet bistro or something, but no. The thing that happened was I found no-boil gluten free lasagna noodles at Target! I think the entire grocery section could hear me exclaiming with glee. Have you ever looked at the pasta at Target? They are one of the only stores I've ever seen spelt noodles, and they have a bunch of kinds of GF pasta too. You should check it out if you're into that sort of thing.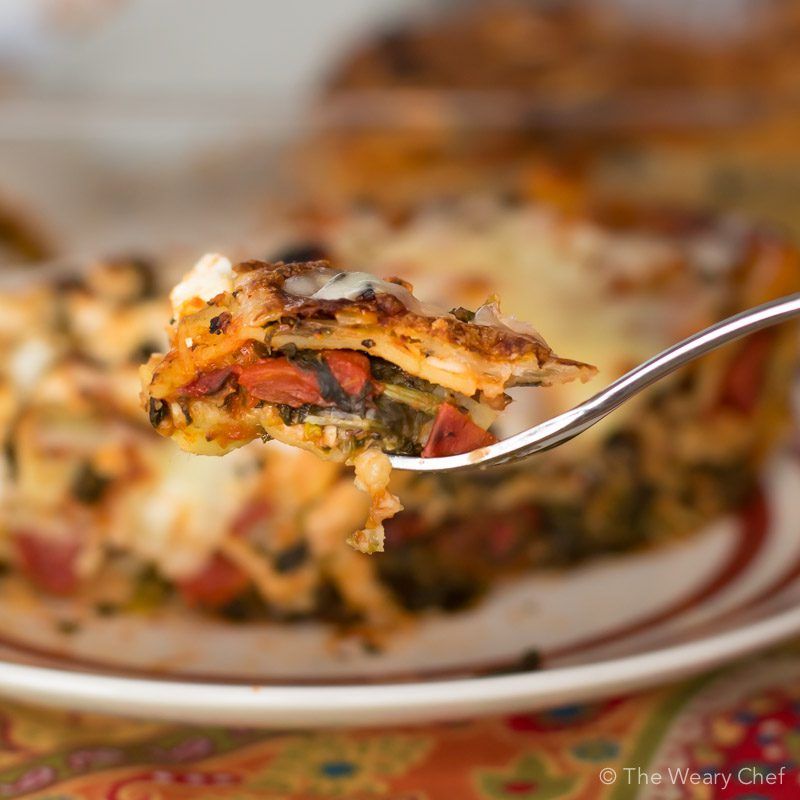 With the no-boil noodle problem solved, I was ready to make this tasty spinach artichoke lasagna again. Once it came time to make it, I thought I could probably cut out some of the work. I mean, does it really need sautéed onions like originally called for? I say no, and I think the quick prep more than makes up for any flavor they added. It is important that you follow the recipe instructions to get the results you want though. If you change the noodles, drain or don't drain something, or forget to thaw your spinach, you might end up with a too dry or watery result. Here, let me show you what I mean:
I don't have many vegetarian recipes around here because I'm a big meat lover, but even I don't miss it in this hearty, flavorful spinach artichoke lasagna. I hope it's a hit at your house too!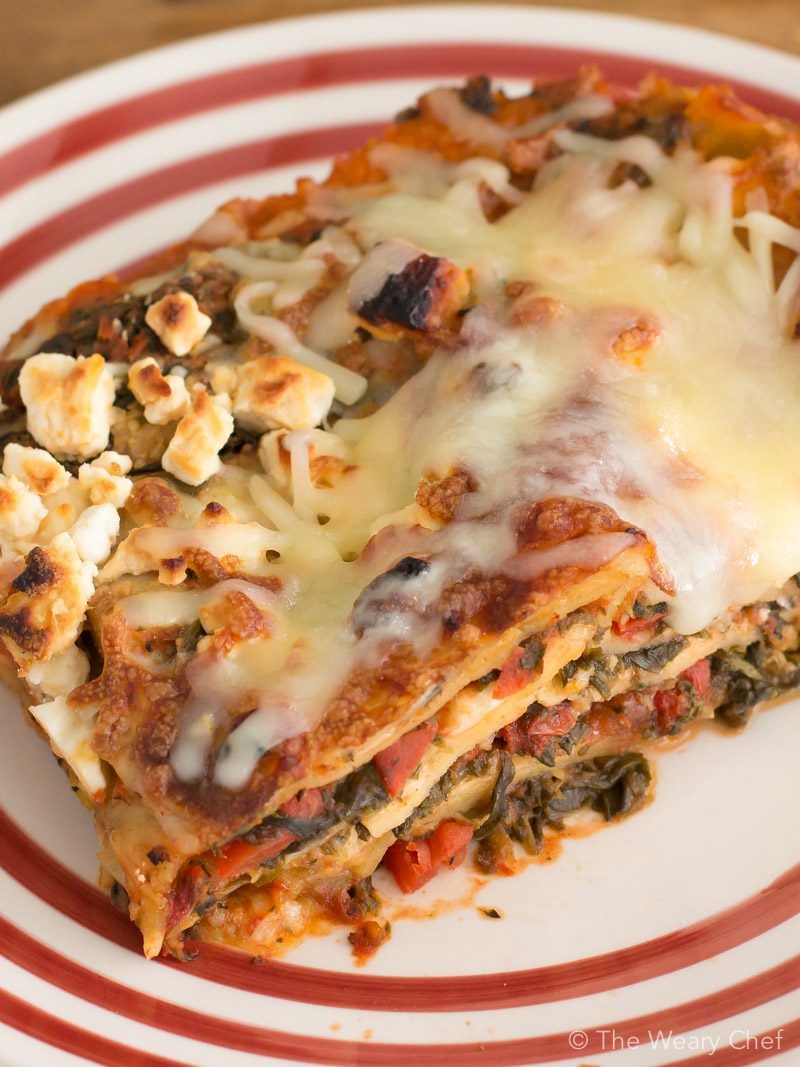 Print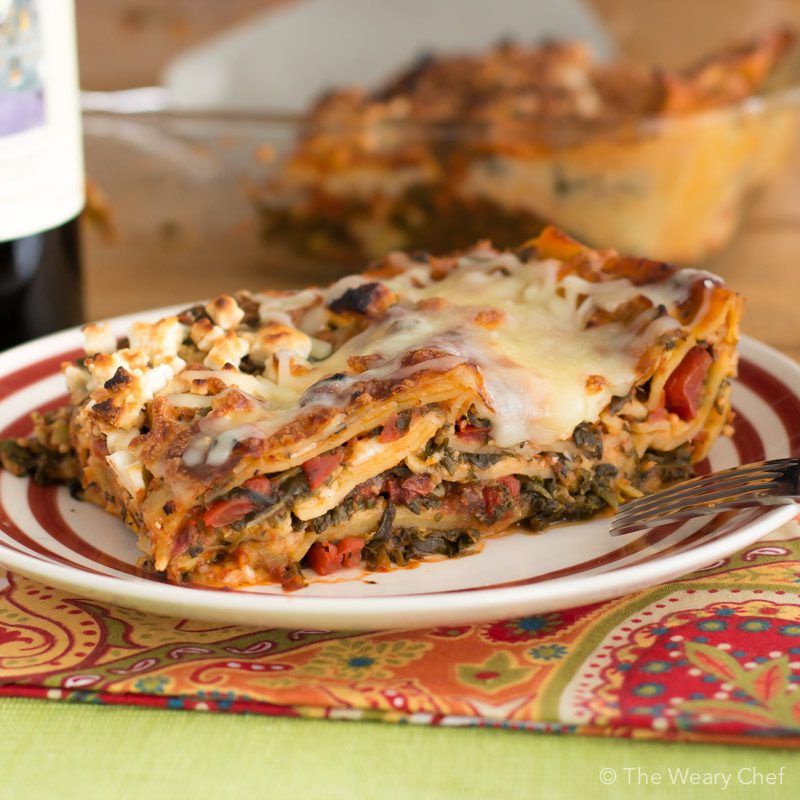 Spinach Artichoke Lasagna
Total Time:

1 hour 10 minutes

Yield:

8

1

x
Instructions
Preheat oven to 375 degrees F (175 degrees C). Spray a 9×13 inch baking dish with cooking spray.

In a large bowl, stir together broth, artichoke hearts, spinach, pasta sauce, and tomatoes.

Thinly cover bottom of baking dish with 2 cups of the sauce mixture. Top with 4 uncooked noodles, overlapping slightly. Sprinkle a couple handfuls (about a cup) of mozzarella cheese over noodles. Repeat sauce-noodle-cheese layers two more times. Pour remaining sauce mixture on top, and sprinkle remaining mozzarella and crumbled feta on top.

Spray one side of a piece of foil with cooking spray, and cover the lasagna (sprayed side down). Bake for 40 minutes. Uncover, and bake 15 minutes more, or until hot and bubbly. Let stand 5-10 minutes before cutting.
Notes
It is important to squeeze the spinach dry and use no-boil noodles to ensure that there is not too much liquid in the recipe.
Adapted from AllRecipes.
Author:

Prep Time:

10

Cook Time:

60
Want more baked pasta dishes? You'll love these too!