I don't mean to toot my own horn, but this Sausage and Sweet Potato Chili may be the best recipe I've shared to date!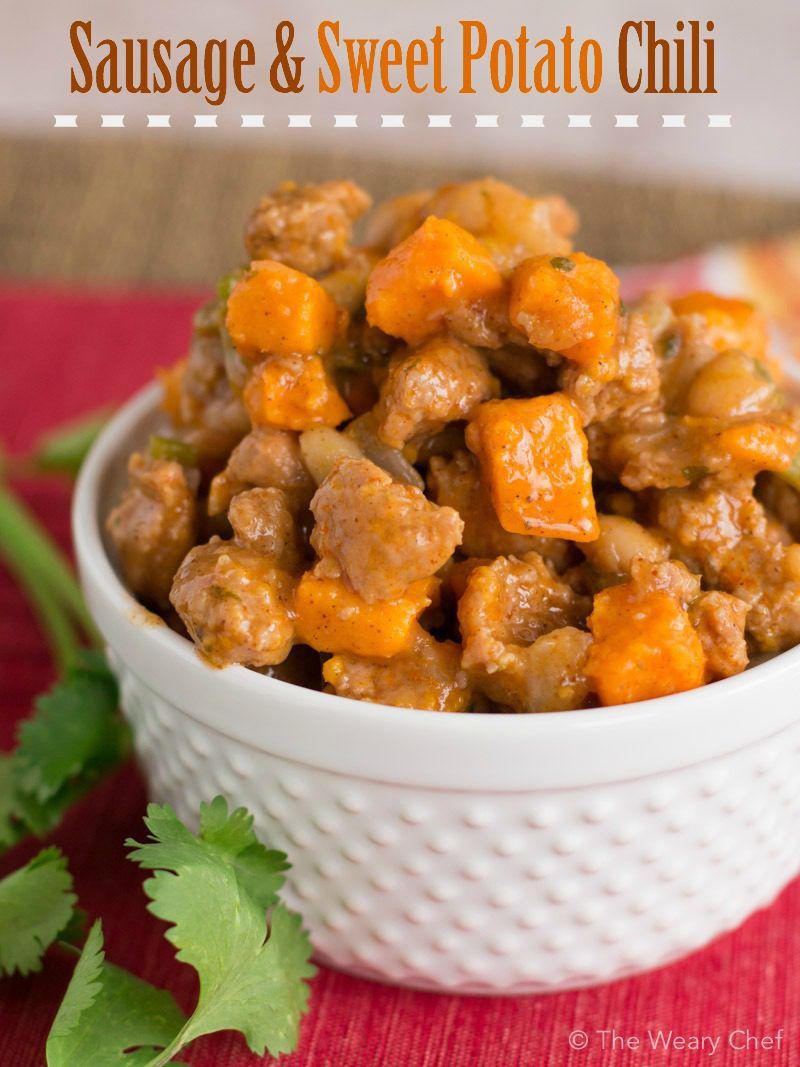 Guys, I feel like obligated to write a little story to go with this sweet potato chili, but all I really want to say is, "This recipe is SO GOOD! You have to make it!" I'm usually modest to a fault, but I'm pretty excited about this one.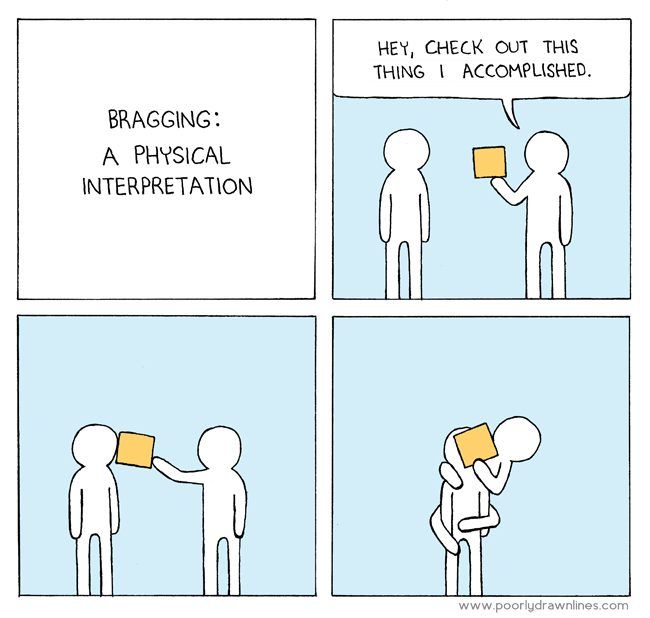 I had an interesting experience on Sunday. I took my boys to the store for a pretty long list of groceries, and WE DIDN'T MAKE A SCENE. Not only did my children act like civilized human beings, my oldest actually helped. A lot. I sent him to the deli to get the roast beef all on his own, and he got in line and started unloading groceries while I grabbed one last thing. It was amazing. I'm usually telling them to stop running around like animals at the grocery store, so I was beyond proud of their behavior.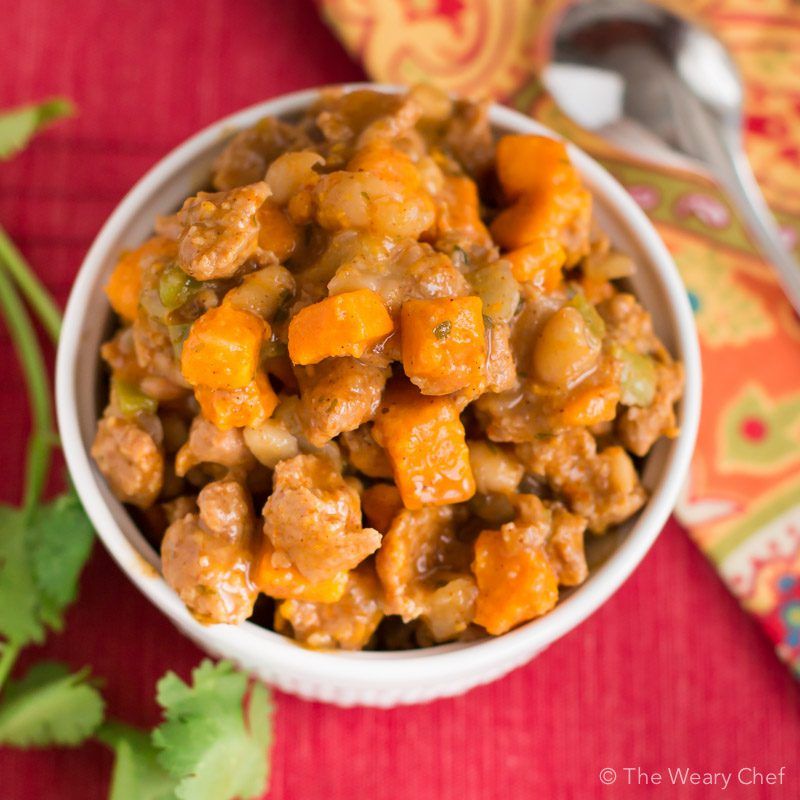 One thing my son was helping with was gathering produce. The funny thing was, when I sent him for a sweet potato, he came back saying they just had a bunch of different yams. I realized that I still don't really know the difference between a yam and sweet potato. I went over to look at the options with him, and we picked the orangiest looking yam and decided that would work fine (which it did). In case I'm not the only one who doesn't know a yam from a sweet potato, I did a little research that I will share with you before getting to this right tasty sausage and sweet potato chili recipe.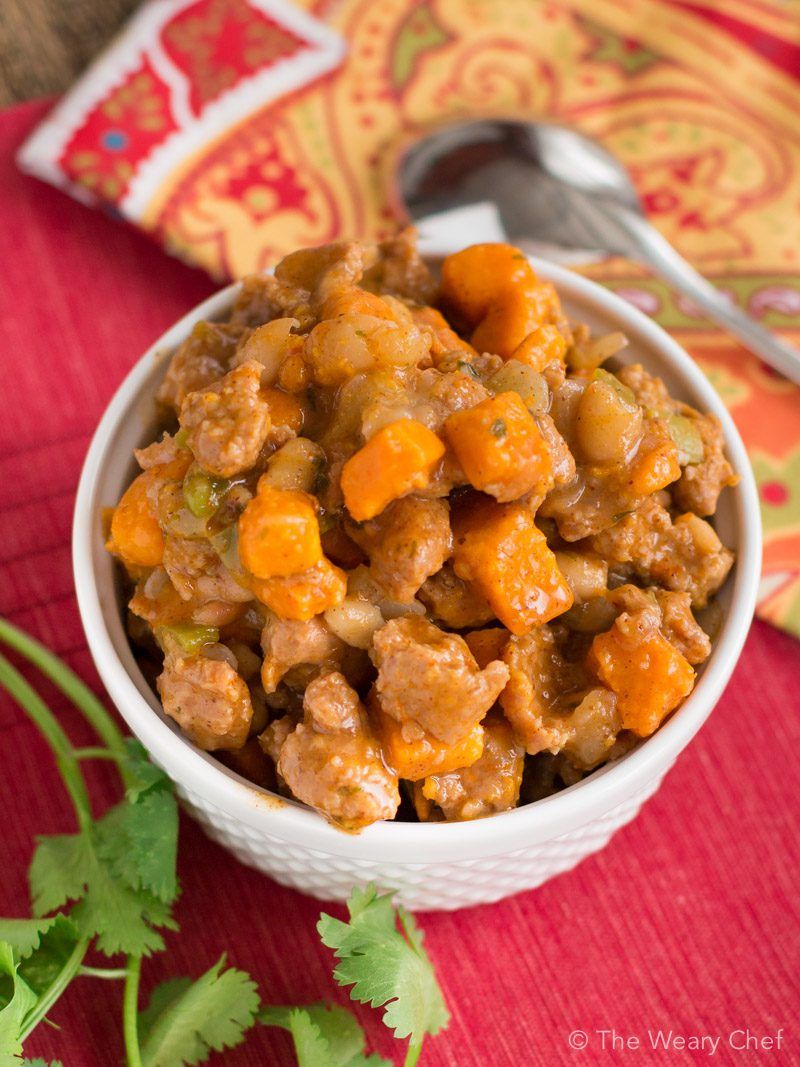 Thanks to Wikipedia, I found out that yams are monocots, with one embryonic seed leaf, while sweet potatoes are dicots, having two embryonic seed leaves. I mean come on, people. Doesn't everyone know that?
To make it even more confusing, in America, some sweet potatoes are called yams, so basically there is no difference since you don't even necessarily know what you're getting! When you go shopping for this recipe, just get a yam or sweet potato. Either one is fine. Now's let's get to this tasty recipe: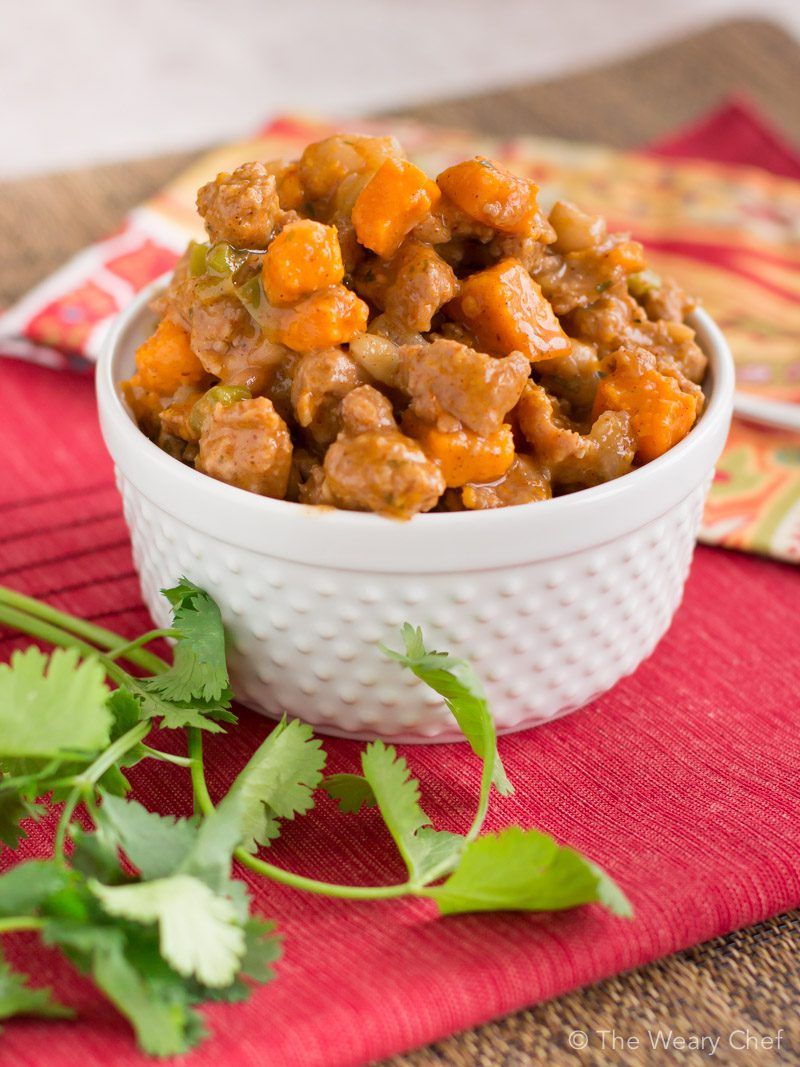 Print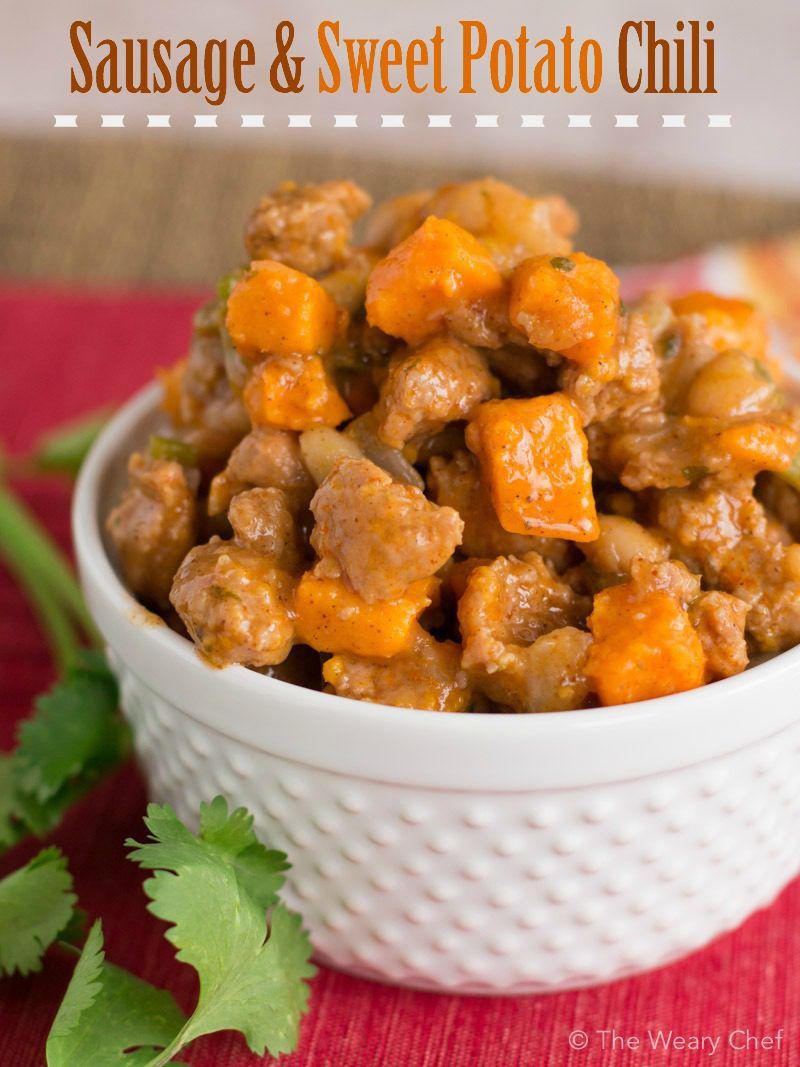 Sausage and Sweet Potato Chili
This hearty chili is a little sweet, a little spicy, and a real crowd pleaser!
Total Time:

40 minutes

Yield:

3

1

x
Instructions
Heat olive oil in a dutch oven over medium-high heat. Add onion, bell pepper, sausage, and sweet potatoes. Stir, crumbling meat as it cooks, until sausage is cooked through.

Stir in beans, chicken broth, chili powder, cumin, and cinnamon. Bring to a low boil. Reduce to a simmer, and cover. Simmer for 20 minutes.

Remove cover, and make sure sweet potatoes are fork tender. If not, continue to simmer until soft. Stir in cilantro before serving.
Author:

Prep Time:

10

Cook Time:

30
Here are a couple other recipes you don't want to miss!