These hearty, comforting Franks and Beans with Sweet Potatoes are a perfect one-bowl dinner!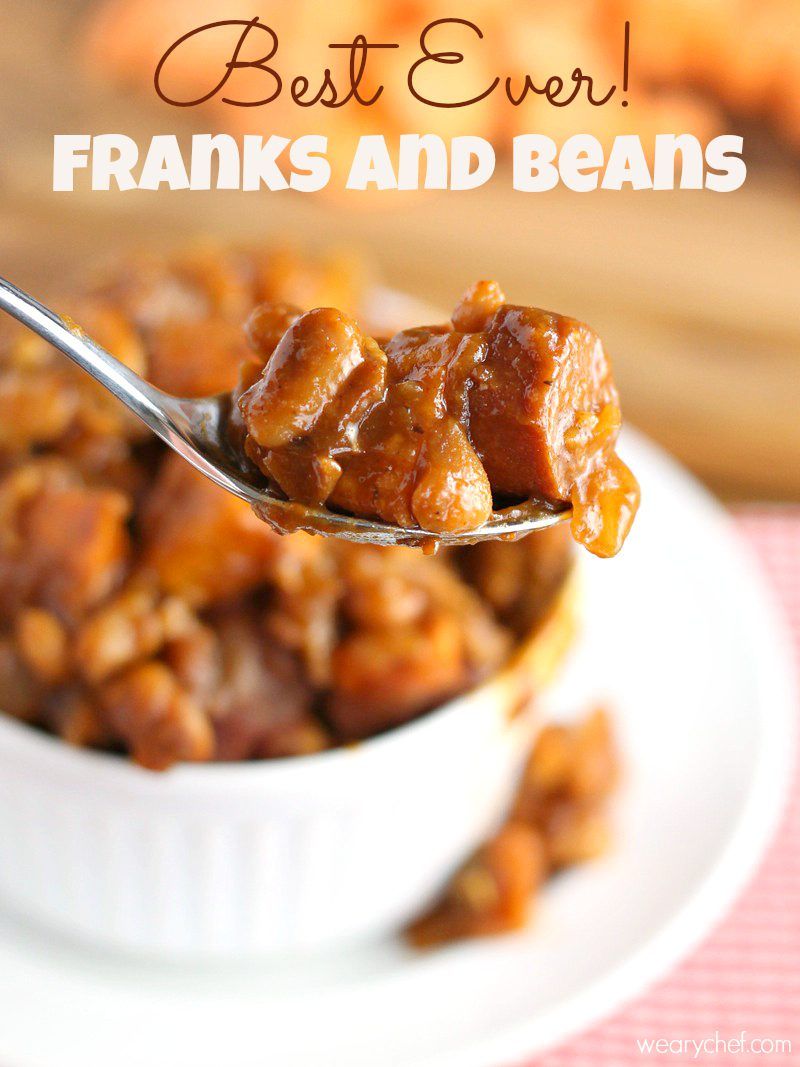 This recipe is one I put off making for a few days because franks and beans just doesn't sound that exciting or glamorous, does it? I was also worried the sweet potatoes would be weird even though they seemed like a perfect addition. Once I finally made this sweet, smoky, wonderful dinner, I wondered why I didn't make it sooner! This is GOOD. STUFF.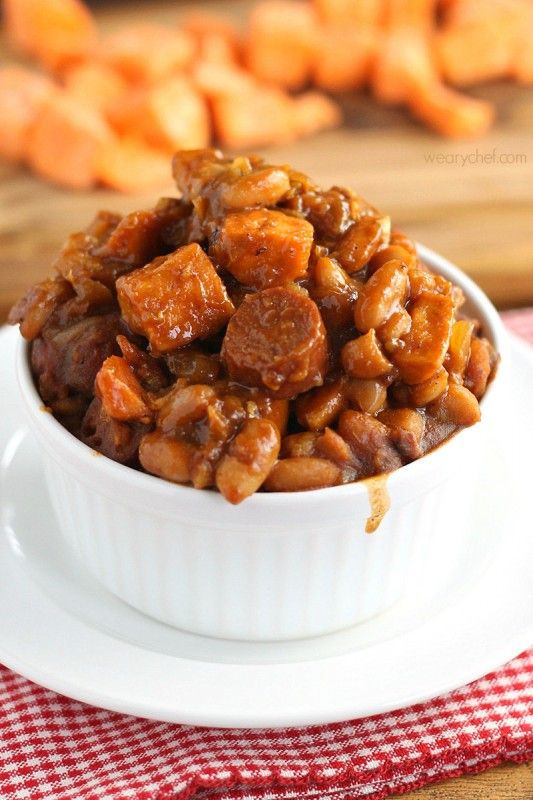 When I made these franks and beans for dinner, I served them over the Cheddar Chive Rice I shared yesterday. That was WAY TOO MUCH FOOD, and believe me, I can eat a lot! I somehow thought that just eating a bowl of beans, hot dogs, and sweet potatoes wouldn't be enough dinner, but now that I write it out like that, it totally sounds like a full meal. You could serve it with corn muffins and a green salad if you'd like a little more going on, but this hearty bowl o' beans really has everything you need.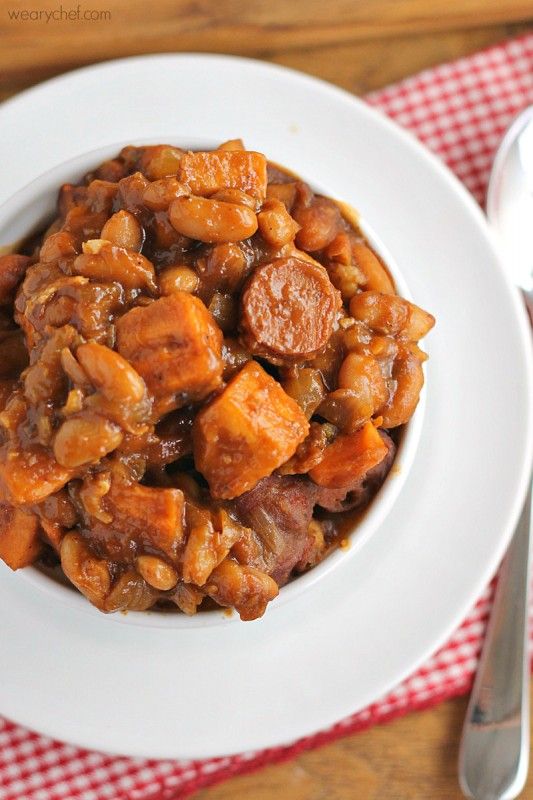 The sweet potatoes kind of blend in with the beans since they are cooked until they are very soft, and the sweet flavor matches perfectly with the BBQ sauce. I think you could throw this all in the slow cooker and keep it on low all day with good results. I do recommend browning the onion and bacon first though. I have always found the floppy, boiled bacon typical of baked beans kind of, well, unappetizing. This bacon is chewy, and you actually look forward to getting bacon in your bite! Whether you make these on your stove or crockpot, I think they will be a hit at your house too.
Here are a couple other recipes I think you're going to love too!
| | |
| --- | --- |
| | |
Heat oil in a dutch oven over medium-high heat. Add onion and bacon, and sauté until bacon and onion are browning, about 8-10 minutes.

Stir in beans, hot dogs, sweet potatoes, and barbecue sauce. Bring to a simmer, reduce heat to medium-low, and cover. Cook 30-40 minutes, stirring occasionally, until sweet potatoes are easy to poke with a fork.

Remove cover, and simmer an additional 10-15 minutes to allow sauce to reduce and thicken a bit. Serve immediately or simmer over low heat for a few hours if needed. (Stir occasionally during the long simmer.)