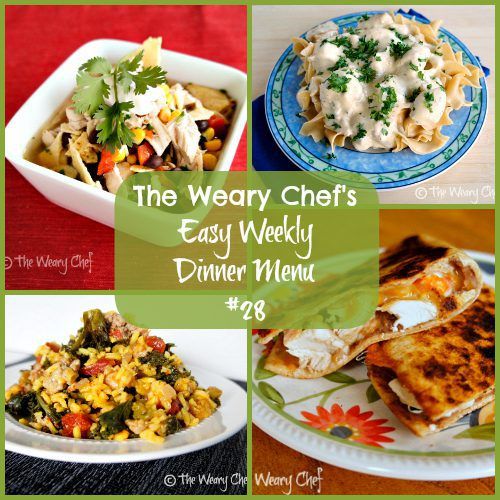 Hello! Do you feel like summer is coming to an end? I keep waiting for Halloween costumes and decorations to appear in stores, but I haven't seen anything yet. I'm ready for fall and the holiday seasons to start! What is your favorite holiday?
This week I made a couple attempts to feed the whole family the same dinner instead of making something different for the kids. (You can read my whole story about our family dinner time in my About page.) The dinners I tried to feed the kids were Mexican Chicken Soup and Magic Ranch Chicken Casserole. The casserole was somewhat of a success.  The Short One said right away, "I like it!" and ate a good amount. The Tall One on the other hand started strong but quickly declined into complaining about the peas and the sauce and the whatever else he could think of. He did eat the chicken, so that's something I guess.
On soup night, The Short One wasn't in the mood to eat at all, and The Tall One just fished out the soup-soaked tortilla chips with chopsticks. In the end, he declared that the soup had "too many flavors." Oy.  I'll keep trying, and hopefully soon they will want to eat more than diced and partitioned fruit, vegetables, meat, and grains.
Oh wait! I forgot there was a third meal that was a success: Chicken and Bean Quesadillas! The whole family really did like those, so I will crown the quesadillas the winner of the Kid Pleaser contest for this week.
Now, on with the show! Here's your easy weekly dinner menu for the week. I am pretty happy with this collection, and I hope you will be too!
Don't miss out on any recipes, photos, or funny tidbits!
Follow me on:
Twitter, Facebook, Pinterest, Google+ or Bloglovin!
You can subscribe to posts by email too!

I'm looking forward to keeping in touch!