Condensed Milk Fudge is a rich, chocolatey treat loaded with chocolate cookie pieces. It only takes about 15 minutes to prepare and is easy to make gluten free!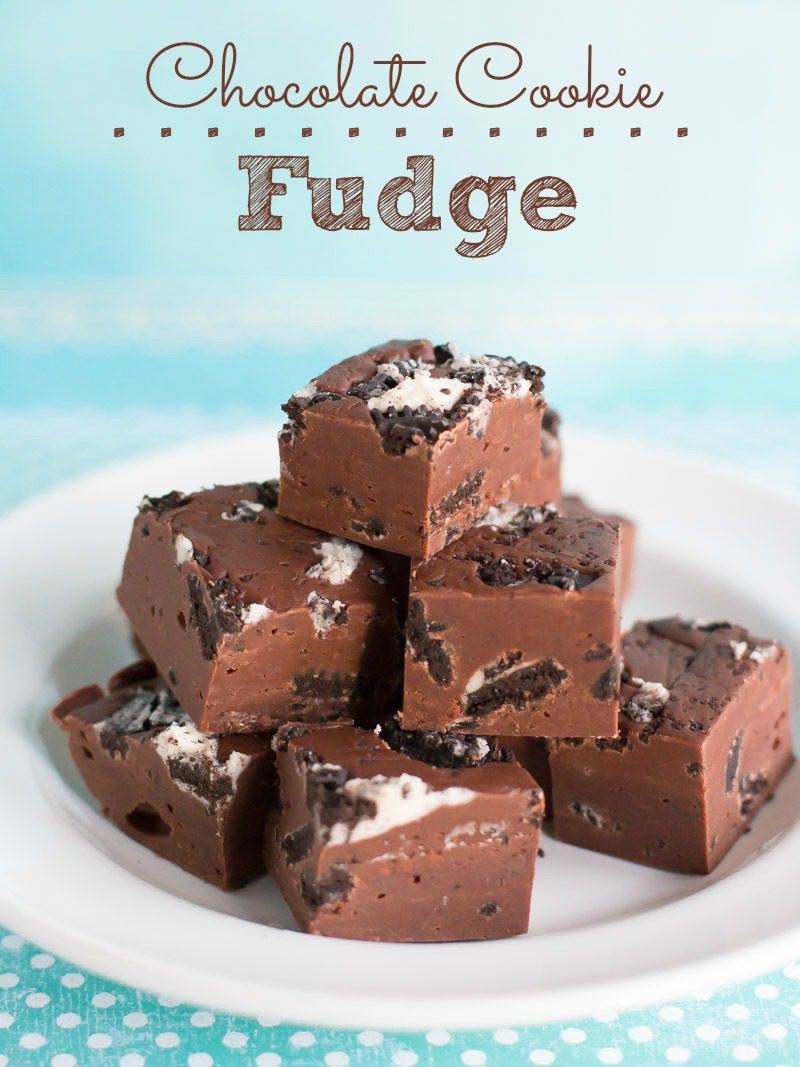 Here I am, late again. Everyone else posted fudge recipes for the holidays, and I didn't get my idea until January. This is quite typical. Watch out for romantic dinners a couple weeks after Valentine's Day and Irish recipes in April well after St. Patrick's Day. I'm always behind the times!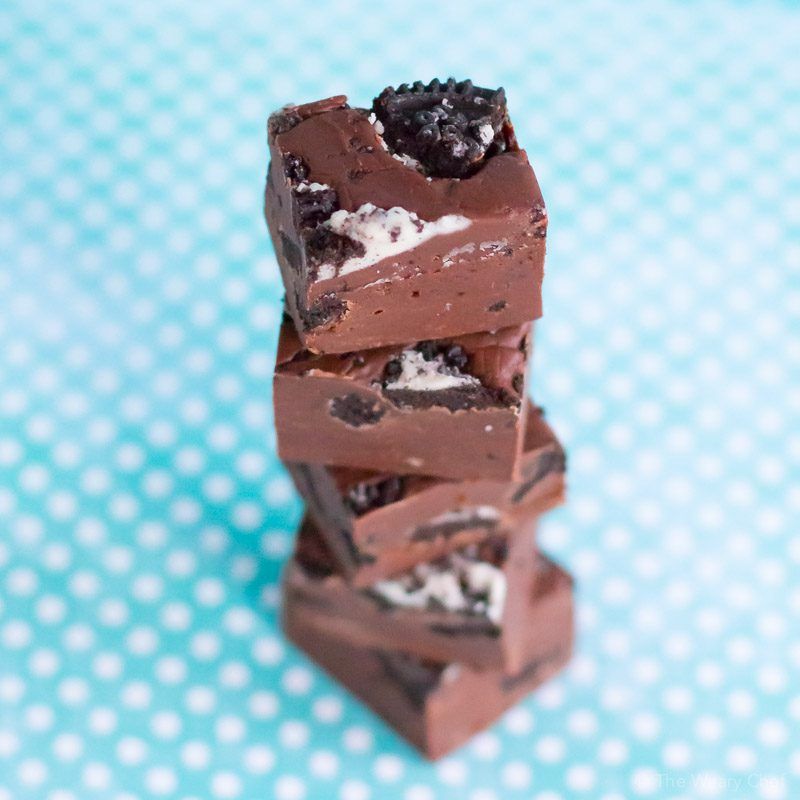 I don't know who decided fudge = holidays anyway. I guess it makes a good gift, but I will very happily eat rich, chocolatey fudge any day of the year. Why not make up a batch of this easy fudge today and not feel like you have to give it all away? A little goes a long way though, so you'll have plenty to share.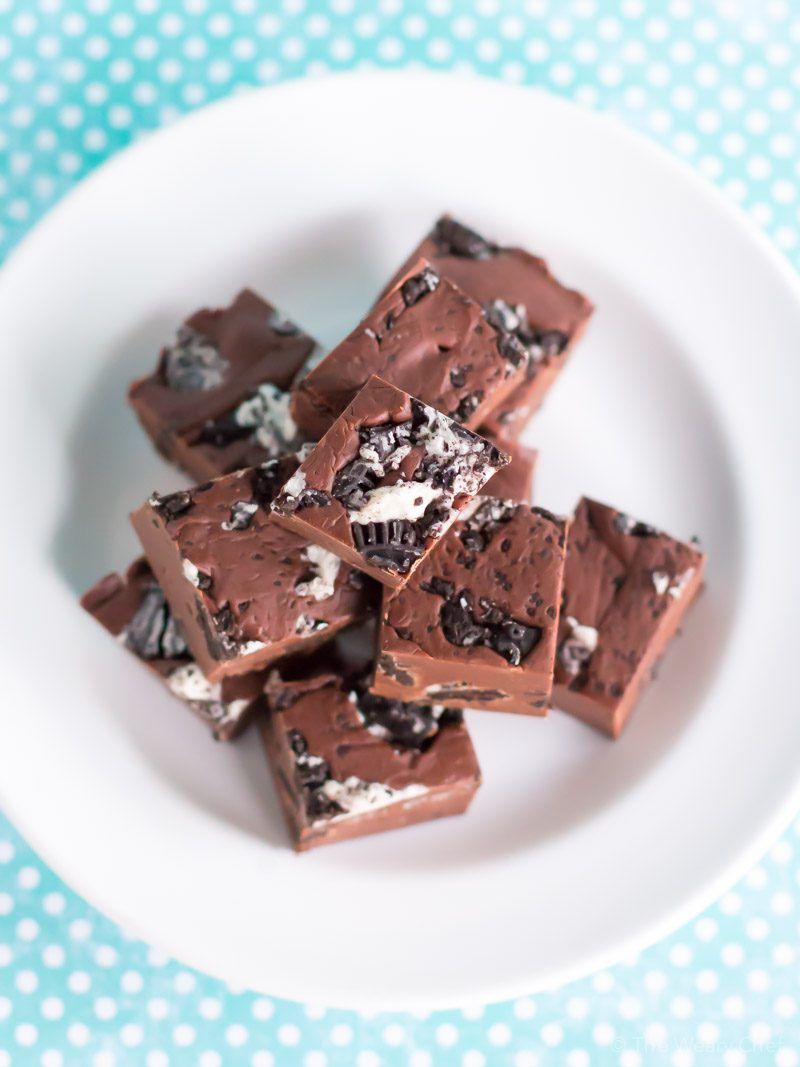 I didn't call this Oreo fudge because I didn't actually use Oreos (although of course you could). I used gluten-free Joe Joe's from Trader Joe's, which worked out great. This was the first time I tried making fudge with sweetened condensed milk instead of evaporated milk and marshmallows. It's SUPER easy! Next time I might try making it in the microwave, and I'll report back when I do. The only tricky part of this recipe is that you need to stir it pretty constantly to keep the chocolate from burning, but that's no big deal. I kept a silicone trivet (affiliate link) next to the burner and just moved it back and forth from the burner to the counter to keep it from getting too hot. The whole process took under 10 minutes. Nothing to it!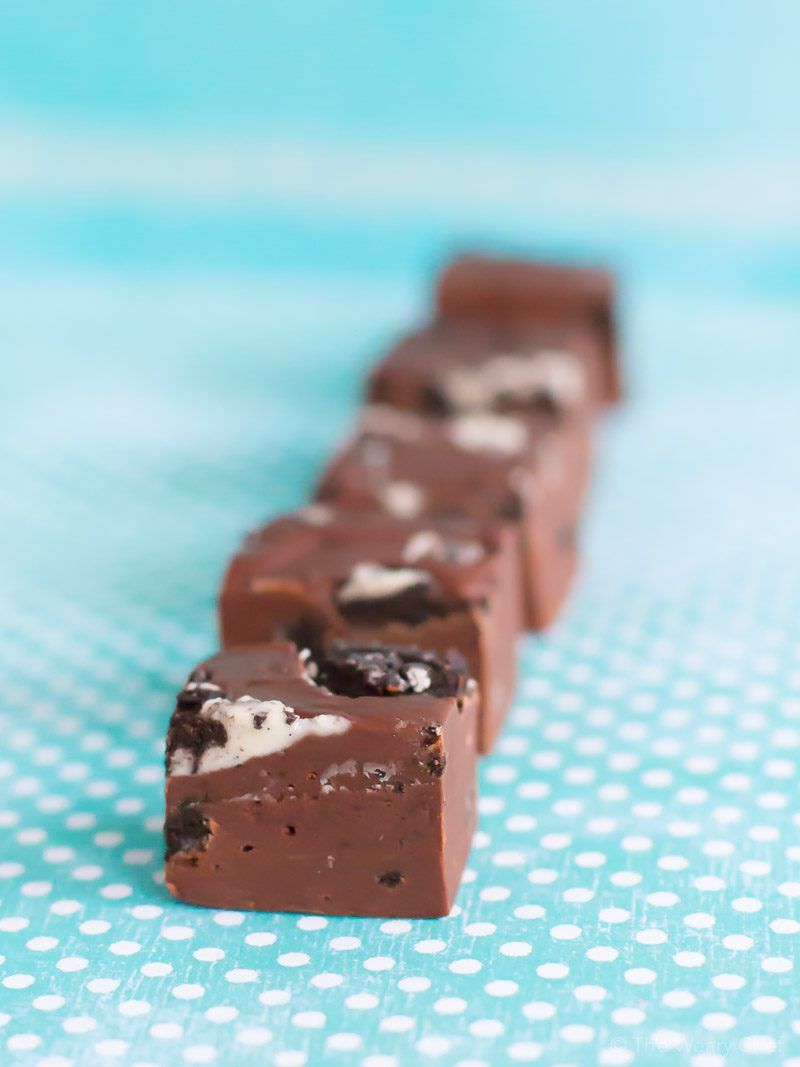 I used fat-free sweetened condensed milk in this recipe because that's what I had on hand, and I wanted to see if it work. As you can see, it worked perfectly, and I'm all for reducing the fat in recipes when I can. However, and don't quote me on this because I'm not 100% sure, I think there isn't much calorie difference between the fat free and regular kind. Plus, this fudge is loaded with sugar, so let's not pretend it's good for us. Still, fat free sounds good, doesn't it? It sounds so good that I'm going to go help myself to another piece right now. Talk to you soon!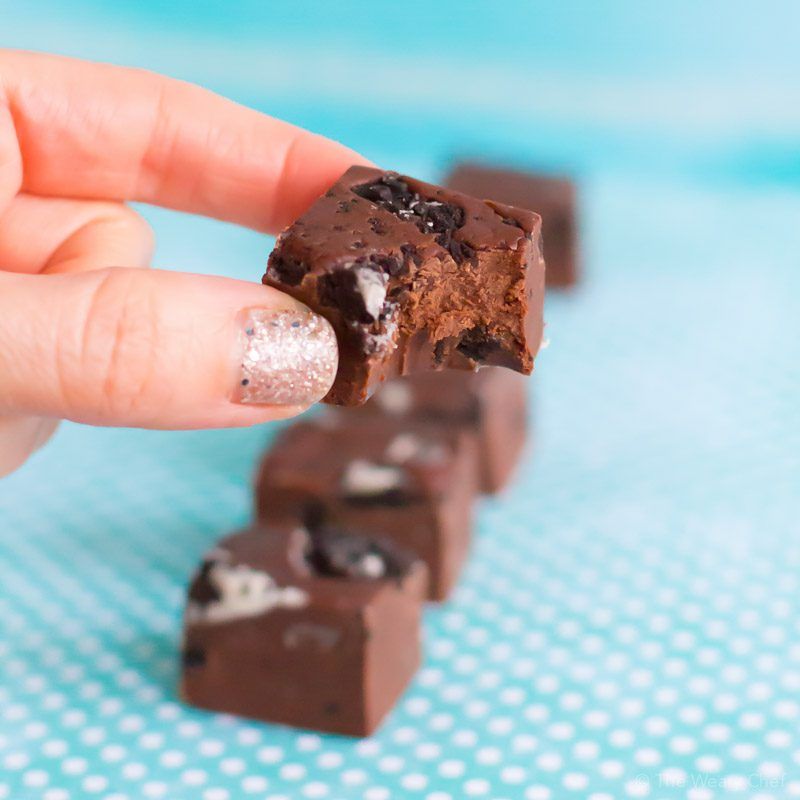 Print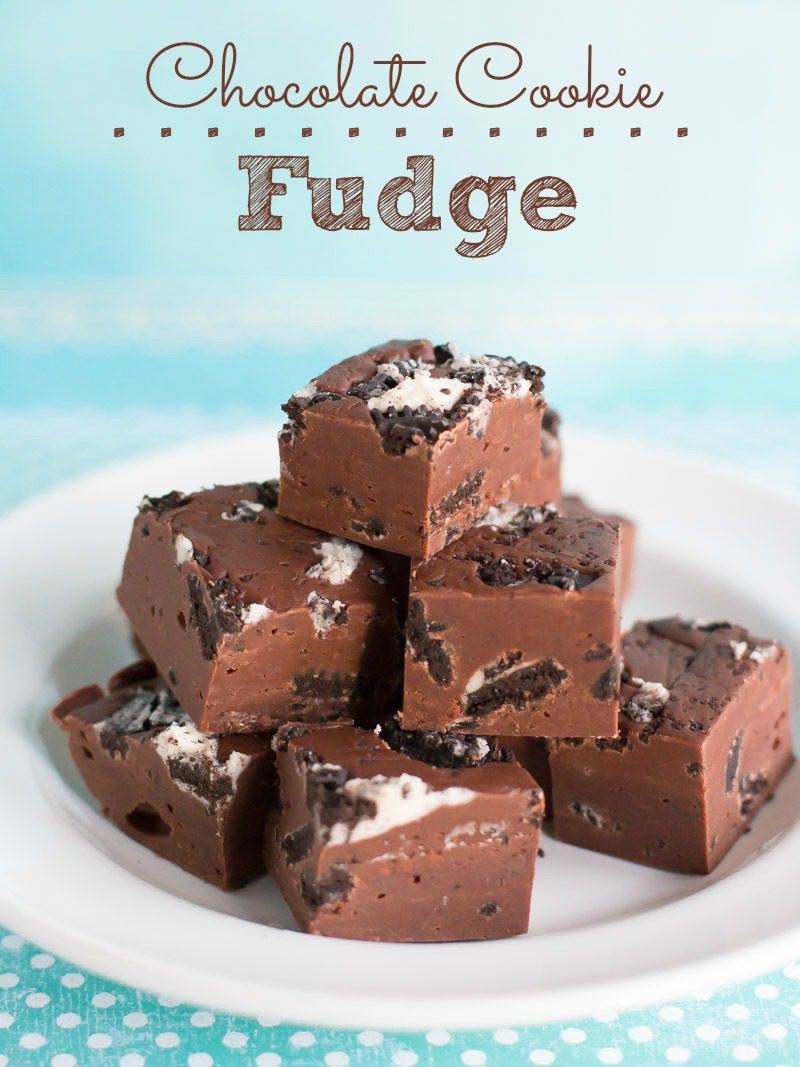 Condensed Milk Fudge with Cookies
This easy fudge recipe is quick to make and oh so good!
Total Time:

15 minutes

Yield:

2

0

1

x
2

c

. semi-sweet or dark chocolate chips 12 oz. bag

14 oz

. can sweetened condensed milk fat-free or regular are both fine

1 tsp

. vanilla

10

chocolate cream sandwich cookies like Oreos gluten-free cookies work great
Instructions
Line an 8-inch baking dish with foil.
Place six cookies in a sandwich-sized zip top bag, and seal the bag well. Crush the cookies in the bag. I did this by walking on them in my socks. It was as fun as it sounds.
In a medium saucepan, stir together chocolate chips and condensed milk. Place pan over the lowest heat possible on the stovetop, and place a heat-proof trivet or pot holder on the counter near the stove. Stir chocolate chip mixture constantly, scraping the bottom and sides the whole time, until the chocolate chips are melted. If you smell the slightest burning smell or think the chocolate might be getting too hot, move the pan to the trivet and stir it for about 10 seconds off the heat. Then, put it back on the burner and repeat. I moved it back and forth from the heat to the counter every 30 seconds or so once the chocolate started melting.
When the chocolate is melted, the mixture will be very thick, springy, and shiny. Remove it from heat, and immediately stir in the vanilla and crushed cookies. (Don't delay because it sets up quickly.)
Evenly spread warm fudge in the foil-lined pan. Crumble the remaining four cookies with your hands over the fudge. With a piece of wax or parchment paper, press the crushed cookies into the fudge slightly. Place the pan in the refrigerator for at least two hours or until cool and set.
Lift entire sheet of fudge with the foil out of the pan, and carefully peel away the foil. Place fudge on a cutting board, and cut into desired number of squares. This cookie fudge is quite rich, so small squares are best. Store in refrigerator.
Author:

Prep Time:

5

Cook Time:

10

Category:

Dessert
Want more quick chocolate fixes? Here you go!