This week's easy dinner recipes include Enchilada Skillets, Pesto Pizza Grilled Cheese, Tandoori Chicken, and lots more!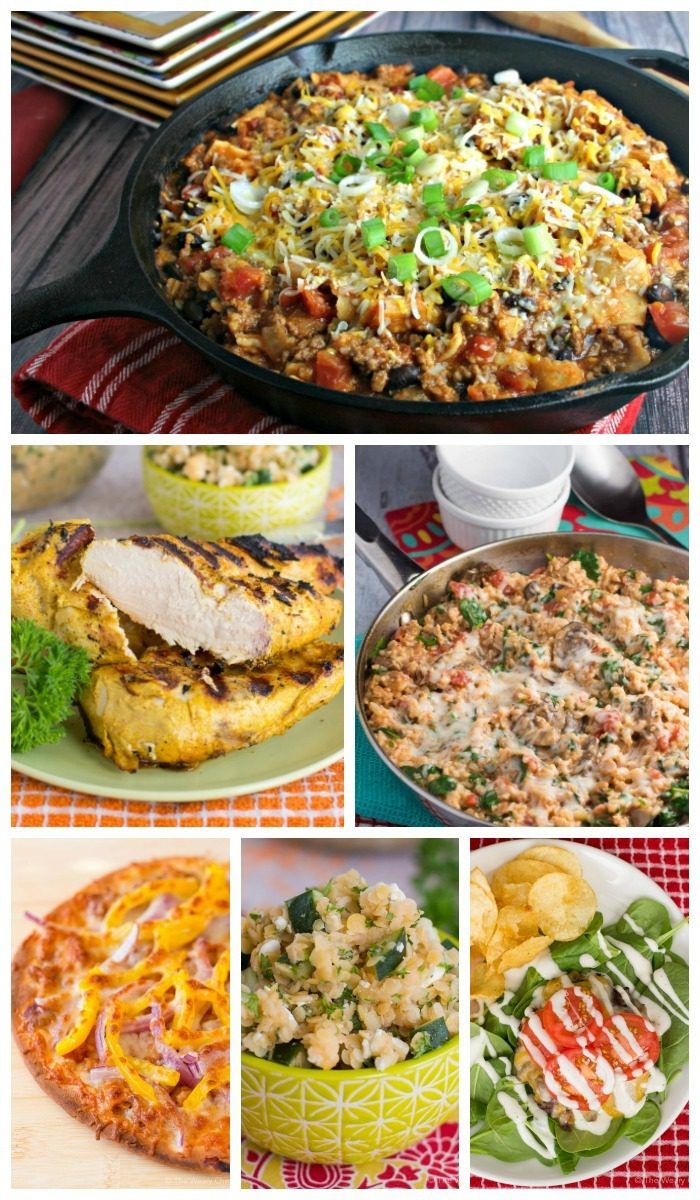 Hello there! How has your week been? Mine has been good, but it kind of flew by. We're all friends here, right? That's why I'm going to be honest with you and say that I'm worried these weekly dinner menus are getting a little stale. I say this every once in a while, and many of you say you still like them. I think there must be a way to spice them up though since I've been doing them the same way for 168 weeks. That's a lot of weeks! Maybe they could be randomized or customized to the reader or something, like a choose your own adventure menu. I might do some experimenting over the next few weeks, so I welcome any and all feedback. (I always do!)
For now, it's business as usual, so let's get to some dinners! I've got two new skillet dinner recipes for you this week! Two! Skillet dinners happen to be my very favorite kinds of meals since they only need one pan and are usually pretty fast. The rest of the menu is full of the meals we really did eat this week. We ordered Indian delivery one night, so I subbed in the Tandoori Chicken recipe if you'd rather make yours at home. (It's so easy!) Let me know in the comments which of these easy meals you think you'll make this week!
Now go forth and enjoy your dinners. I'll talk to you next week with a fun cake post and two fab dinner recipes. Have a great weekend!