Marinara meets beef in this delicious, easy Roast Beef Sandwich recipe!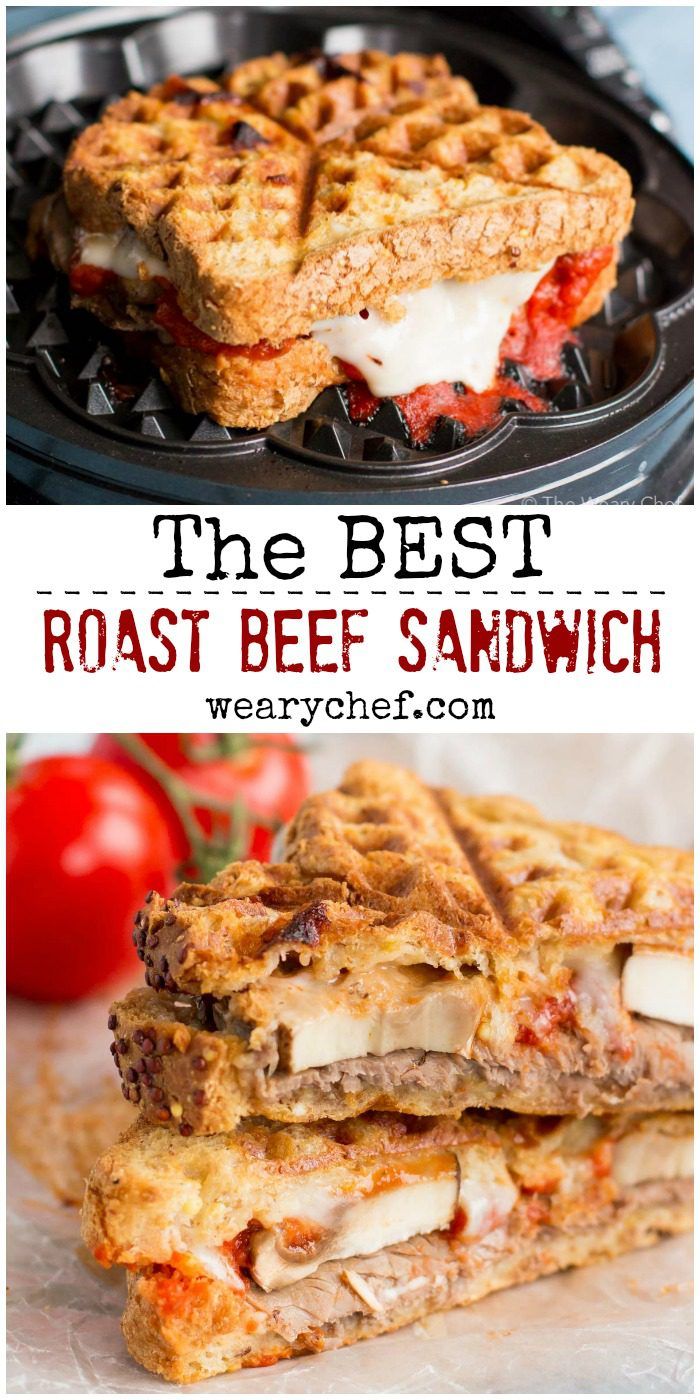 Where did you go to college? I went to Mississippi State University in good ol' Starkville, Mississippi. It's easy to remember all the good parts of my college years like the new feeling of independence, the security of everything I needed being on or very near campus, and the community feeling of everyone being in the same place for the same reason. Of course, that's forgetting about being broke all the time, the pressure of exams, and always looking forward to moving out of the south. It's better just to focus on the happy memories.
Another happy memory is all the good food in Starkville! I loved the campus cafeteria, and there were a few local restaurants that we hit up again and again. One of them was called The Bulldog Deli, a sandwich place we especially loved. I got the same thing almost every single time, The Godfather. This was quite simply a sandwich with roast beef, marinara sauce, and melted cheese. I'm sure you could add other stuff to it, but I just got it that way and loved it. I know it's not crazy inventive, but I had never seen anyone put tomato sauce on a roast beef sandwich. In fact, I've never seen it again anywhere else.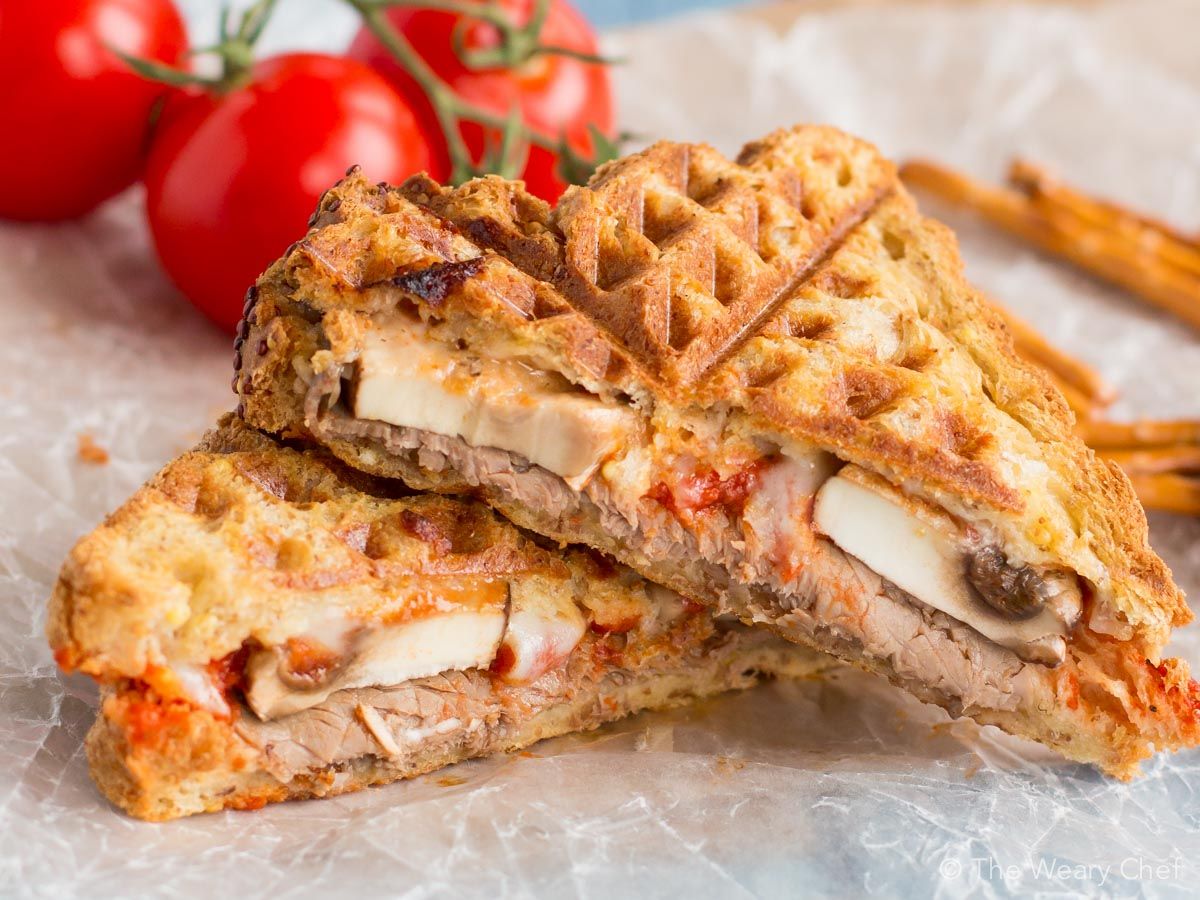 Since I now live thousands of miles away from my beloved Bulldog Deli, I'll just have to make this sandwich myself. I'm excited to share it with you so you can try it too! Now, the original version was on more of a french roll and not sandwich bread. The thing is, I can't really eat french rolls since I can't eat wheat, so I made it on gluten-free bread as seen here. Also, their was toasted in the oven, but I like using my waffle maker when I can. I used it as kind of a panini press here. You can do it this way or heat your roast beef sandwich in the oven or in a hot skillet. Whatever your favorite way to make a grilled cheese sandwich, just do it that way


Print
The Godfather: Italian Roast Beef Sandwich
Marinara meets beef in this delicious, easy Roast Beef Sandwich recipe!
Total Time:

15 minutes

Yield:

4

1

x
Instructions
Preheat a waffle iron or 400 degree F oven.

Brush one side of each slice of bread lightly with olive oil. With the oil-side down, arrange slices of beef on four slices of bread. Top with mushrooms if desired, then a big dollop of sauce in the middle. Place cheese over the sauce, and then top with another slice of bread with the oiled-side up.

Place sandwiches in a hot waffle iron for a few minutes until heated through. Or, place assembled sandwiches on a baking sheet and bake in preheated oven for 10-15 minutes until hot and toasted. Serve right away.
Author:

Prep Time:

5

Cook Time:

10