With a few shortcuts, this spicy southwest chicken pizza is quick and easy to make and rivals our local takeout place!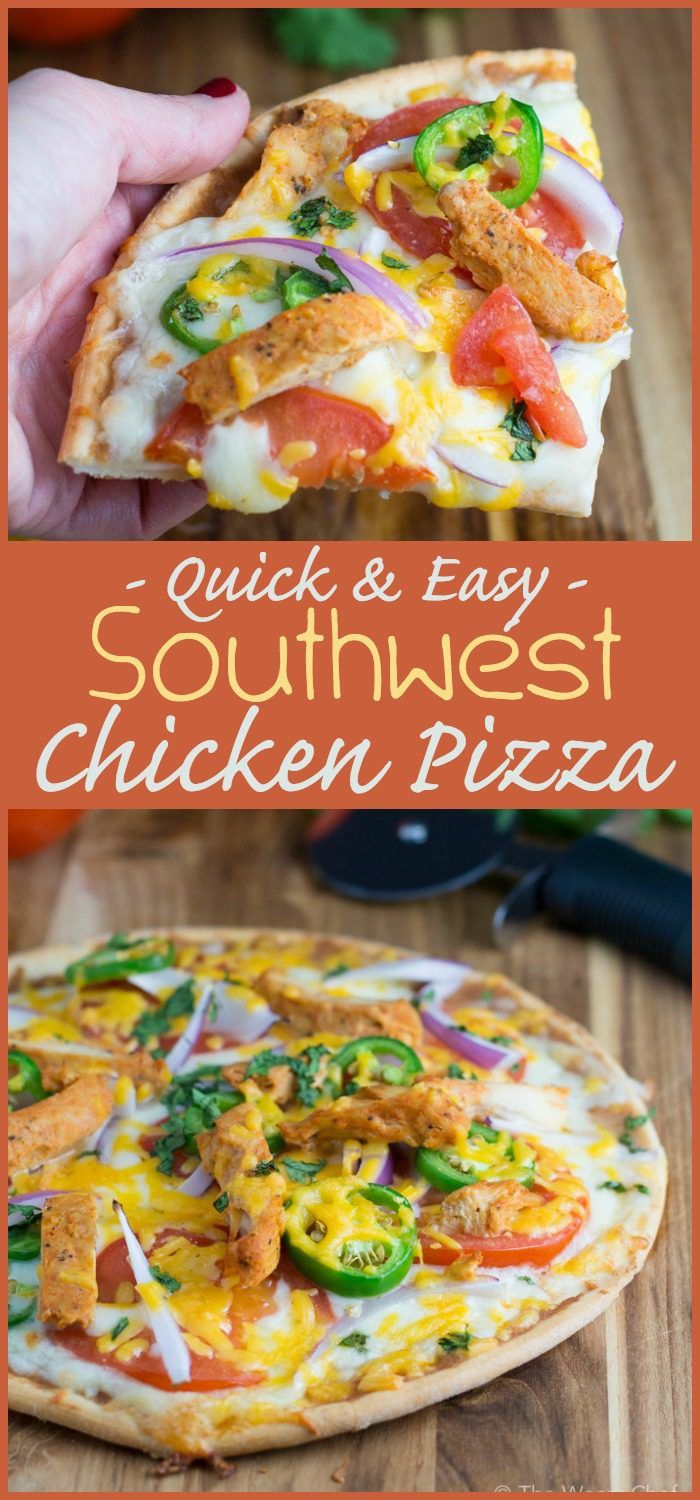 Do you have a favorite pizza place? Our favorite for years has been Extreme Pizza, which is a chain, so you might have one near you. They have a lot of creative topping combinations for their signature pizzas like a mediterranean one with hummus, a tandoori chicken one, and my personal favorite, the Mexican one. It used to be called the California Cactus, but now it's the Baja 1000. (Why would they change from a cute name to that far inferior one??) This pizza has a black bean and salsa base instead of pizza sauce and is topped with chicken, jalapenos, olives, onions, tomatoes, and fresh cilantro. It is SO GOOD.
Why make your own?
You may be asking why I'm trying to make a copycat recipe if the original is so great and can be delivered to my door. Well, I'll tell you. It's a little thing called going gluten free. When I had to give up wheat, I was thrilled to know that Extreme offered gluten free crust. There's only one problem: It tastes pretty bad. We have ordered dozens of pizzas on their gluten free crust, and I've tried to tell myself they taste OK. The fact is, they are sweet, grainy, and just yuck.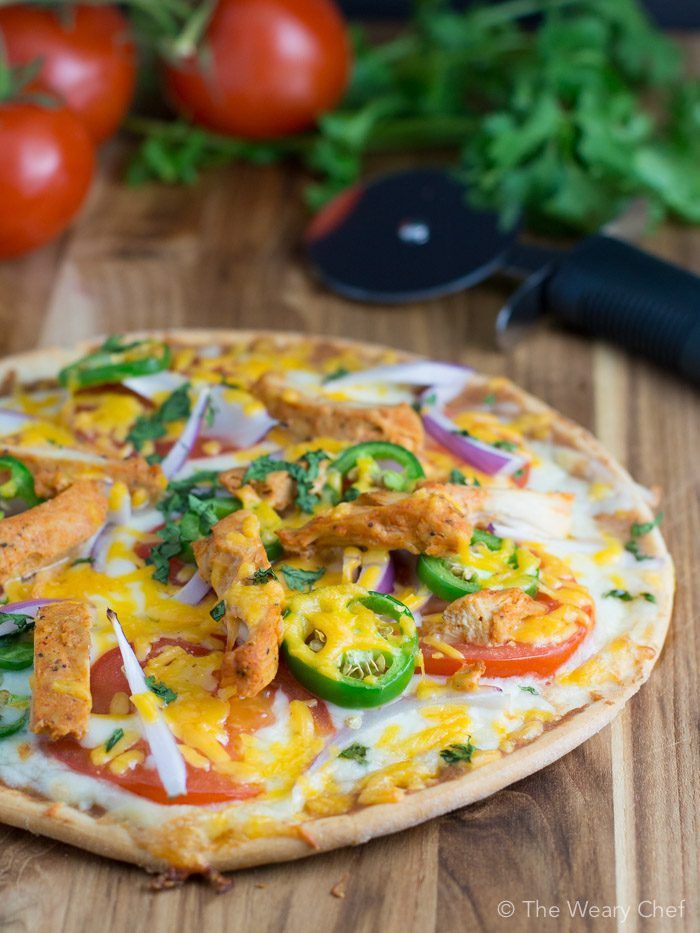 It's too bad because there are good gluten-free pizza crusts to be had! I love the frozen ones from Udi's and Rudi's (which I guess are not the same company? That's not confusing at all…) In fact, I used the Udi's one in this copycat recipe. I don't know why Extreme Pizza has opted to use the yucky crust, but I'm not going to take it anymore, especially since a 12″ gluten-free pizza costs about $25. I'd rather make my own good-tasting pizza at home for less than half that price.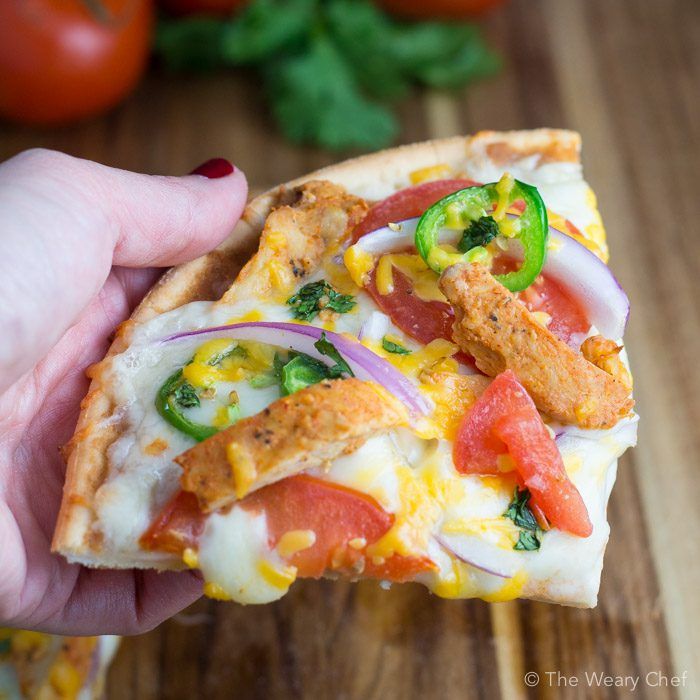 Isn't homemade pizza a lot of work?
Of course part of the fun of ordering pizza is the whole not having to cook part. If I want to make my own pizza, it needs to be pretty quick and easy. I already told you that I usually use pre-made crusts, but this recipe also uses a couple other shortcuts. First off, I used prepared bean dip instead of making my own. If you can find black bean dip, that would be even better, but I used good ol' Frito Lay bean dip in the can. Secondly, I used pre-cooked chicken breast strips. Since this is a Mexican-ish recipe, I went with the southwestern seasoned chicken, but the plain flavor would work well too.
With those shortcuts, these southwest chicken pizzas were really quick to throw together. You just have to slice the other ingredients, pile on the toppings, and pop them in the oven. The chicken strips came out great and definitely cut down on the prep time. I don't know if I'd use these pre-cooked chicken on a regular basis since it's more expensive per ounce than buying and cooking your own chicken, but it's definitely great for convenience. I would use them when I just need a little chicken like to add to a lunch salad, for quesadillas for the kids, or for a pizza topping like you see here.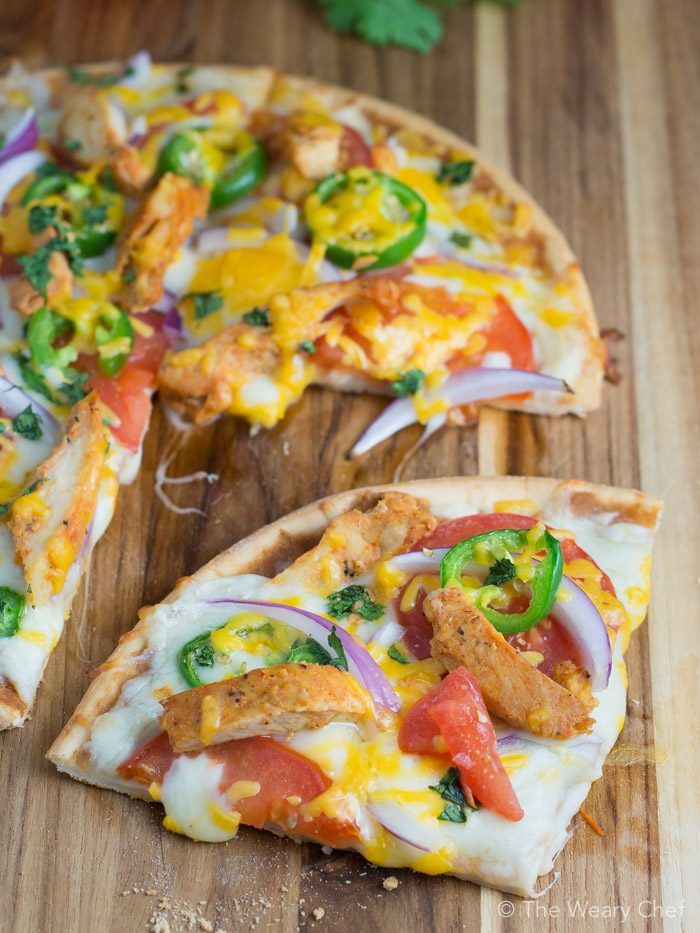 Let's make this easy southwest chicken pizza!
Who knew I had so much to say about pizza? This post has gotten entirely too long, so let me get to the recipe. You'll find some other Mexican pizza recipes too! Thanks for hanging in there with me :)
Print
I kind of have a thing for Mexican pizzas. Here are a couple others you might like!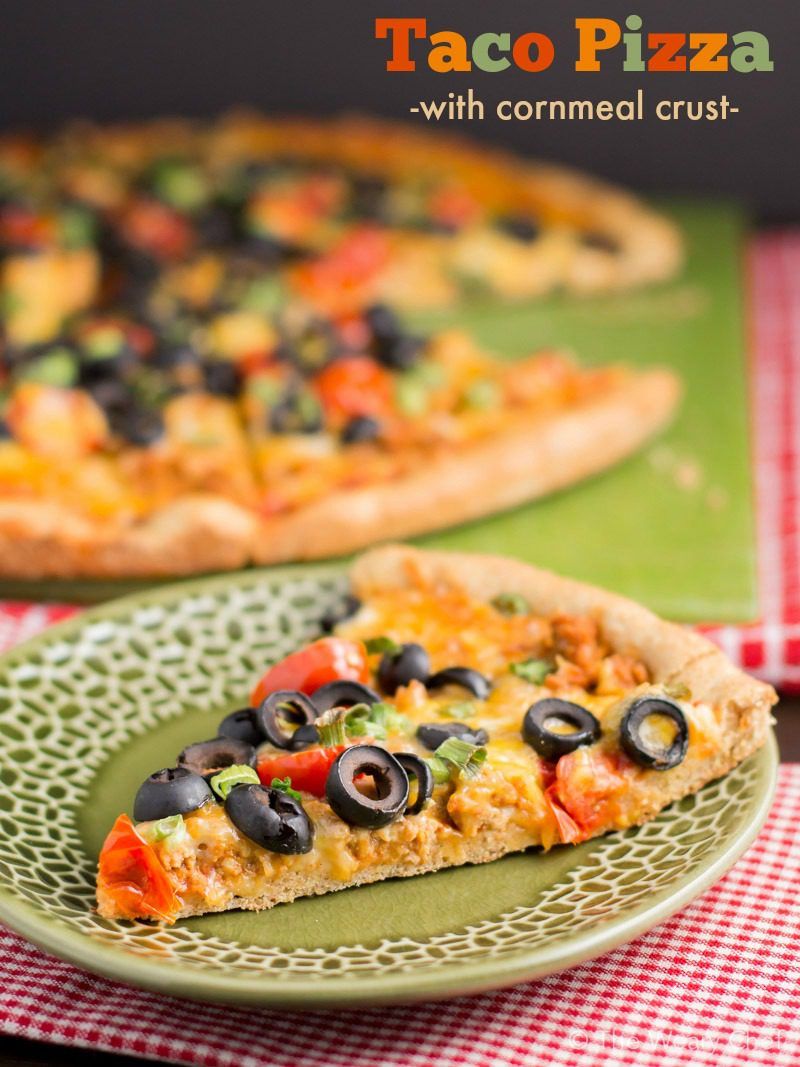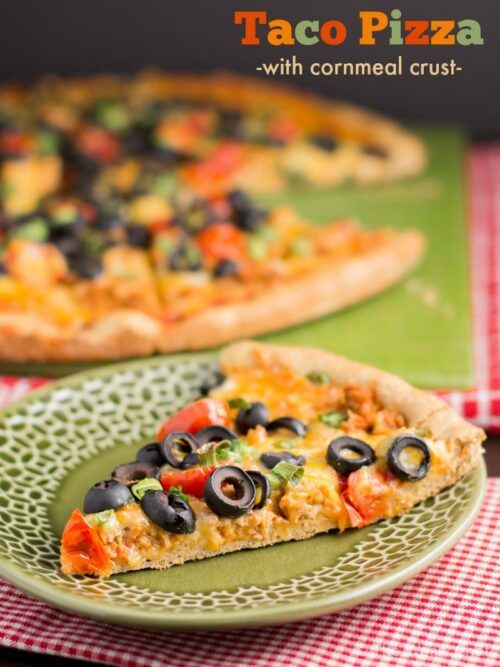 | | |
| --- | --- |
| | |
Preheat oven to 425 degrees F.

Spread bean dip over pizza crust, and sprinkle mozzarella over the beans. Arrange all the other toppings on top, ending with the cheddar cheese and cilantro.

Bake in preheated oven for 12-15 minutes or until cheese is melted and center is hot. Slice and serve!
I forgot to add black olives to the pizza pictured, but they should be included to make this a true copycat recipe.