Thanks so much to Sargento® for sponsoring this layered Chile Relleno casserole recipe. This is one of the best casseroles I've made lately, and I think you'll love it too. Read on for the easy yet delicious recipe!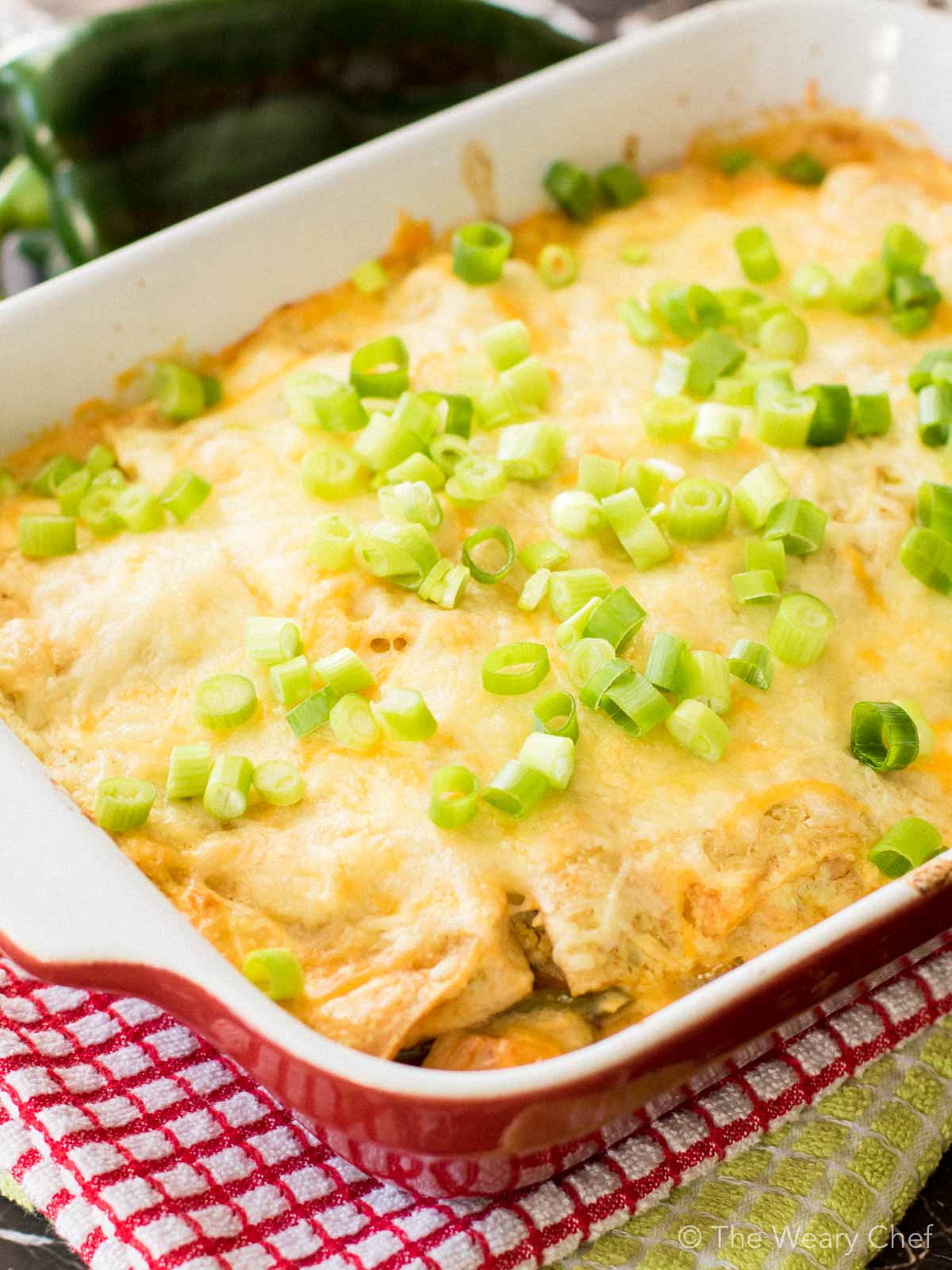 Ooh, you guys, I'm so excited to be doing the Sargento Chopped at Home Challenge! I've seen these contests before, but this is the first time I was invited to participate. I LOVE ingredient challenges. To be honest, they aren't exactly a challenge as far as I'm concerned. When I have a list of ingredients I need to use in my recipe, it makes my job easier by giving me a starting point. For this challenge, I was asked to use Sargento cheese (obviously), chicken thighs, corn tortillas, and poblano peppers. A delicious recipe that is fun to make. Having these listed ingredients, it will be more convenient to follow the steps.
Make sure to prepare your kitchen tools and your belly as you make this mouth-watering recipe. A dish that you will not regret making. I'm sure you will also keep making this as I have. Enjoy your meal with this!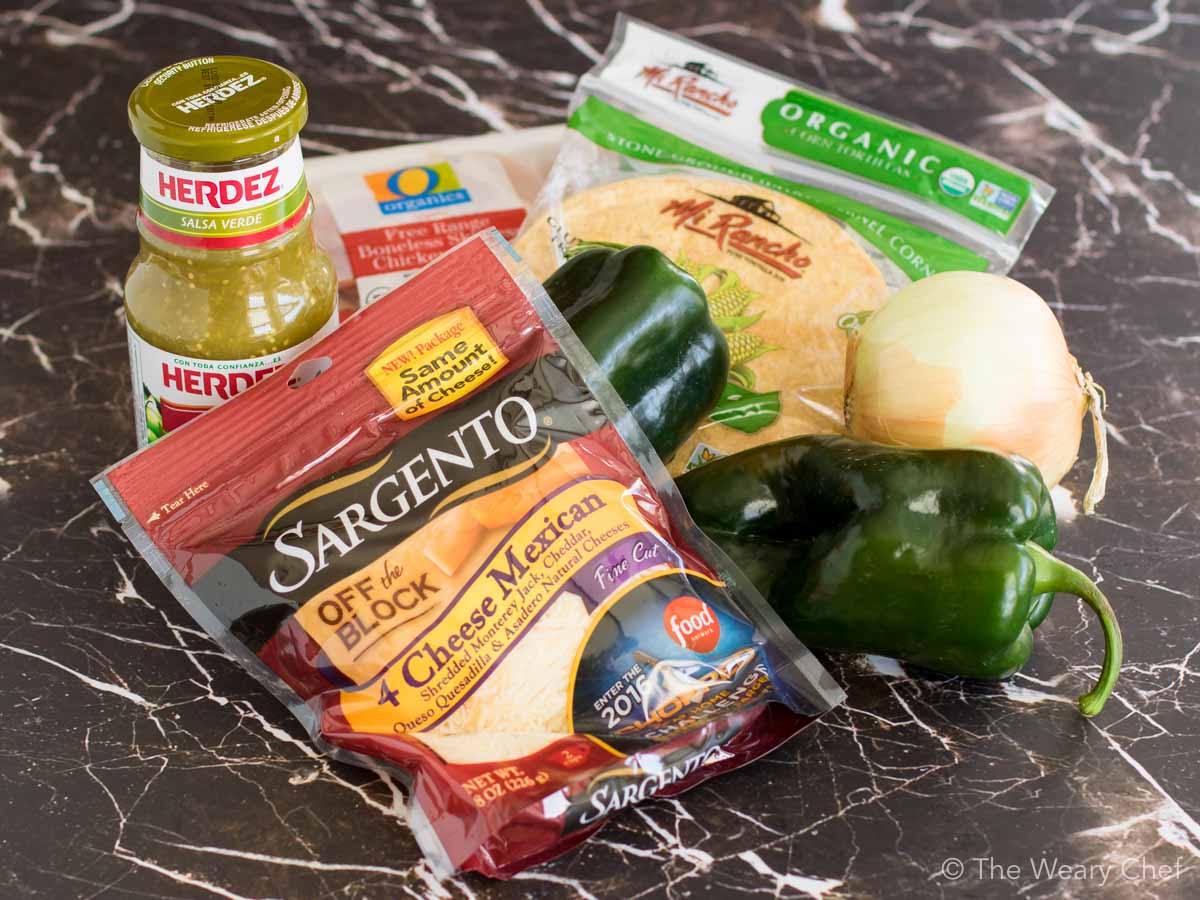 Comfort Food: Chicken Chile Relleno Casserole
With that list, I came up with an easy dessert! Just kidding. I made you a layered Mexican dinner! At first, I was going to make taquitos, but then I decided that was too obvious. I was a little stumped because poblanos and cheese sounded like Chile Relleno, but I didn't know how to incorporate tortillas. After much thought, I decided to just use the chile Relleno flavor in the dish instead of actually stuffing the peppers. That also made the recipe way easier, and you know I'm all about easy. With this easy way of doing it, you will have less time in preparing the dish without compromising the flavor. A perfect treat for you and your family. That's why this is highly recommended.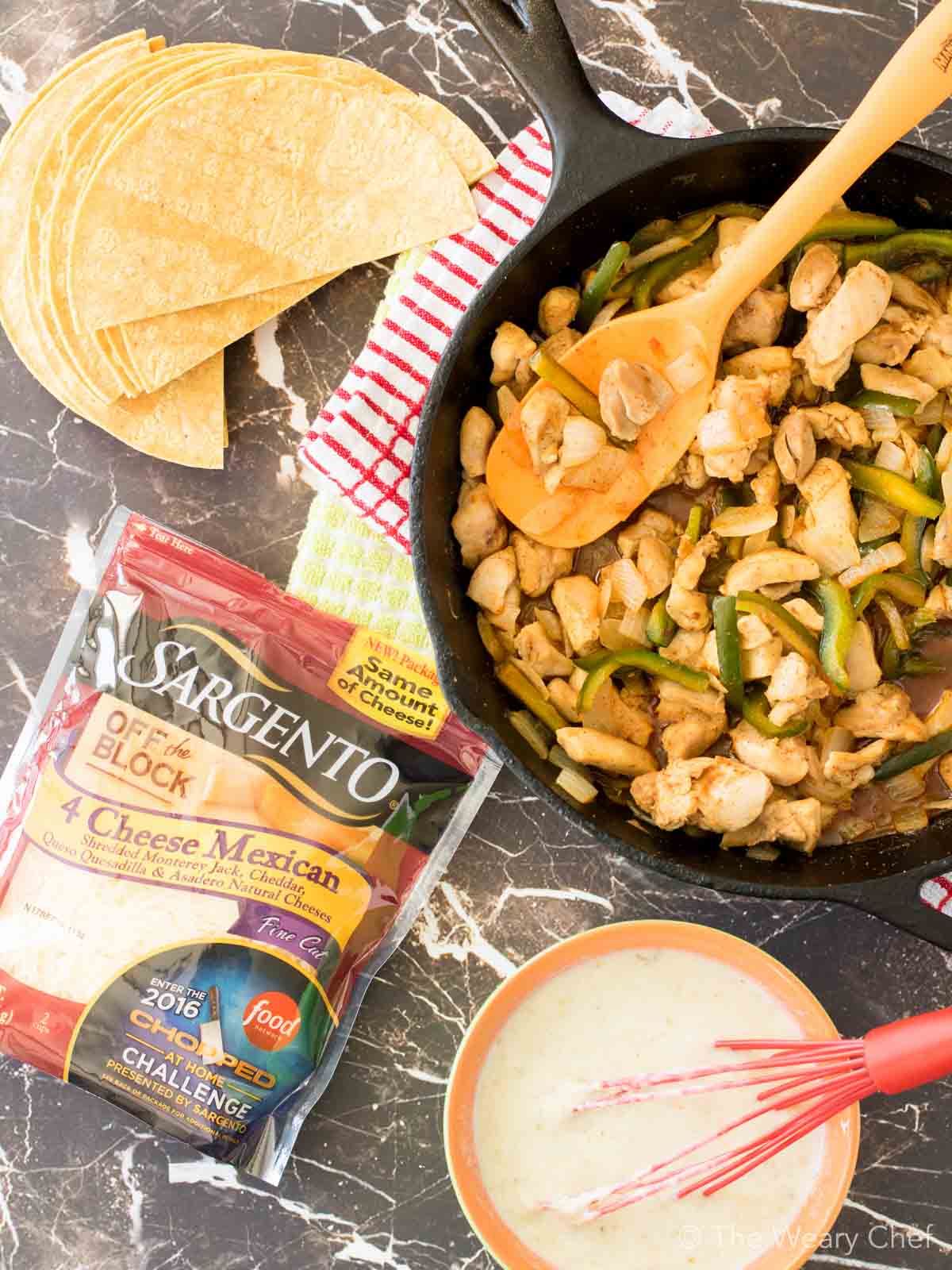 OK, confession time. I haven't actually eaten a chile Relleno before. I don't know why exactly because peppers and cheese are two of my favorite things. Now that I can't eat wheat, I would be afraid to order one in case the breading contained flour. If you are like me and don't usually order this traditional Mexican treat, just make this simple casserole instead! It is loaded with all the flavor from the Mexican cheese and poblano peppers plus chicken and spices all in one pan.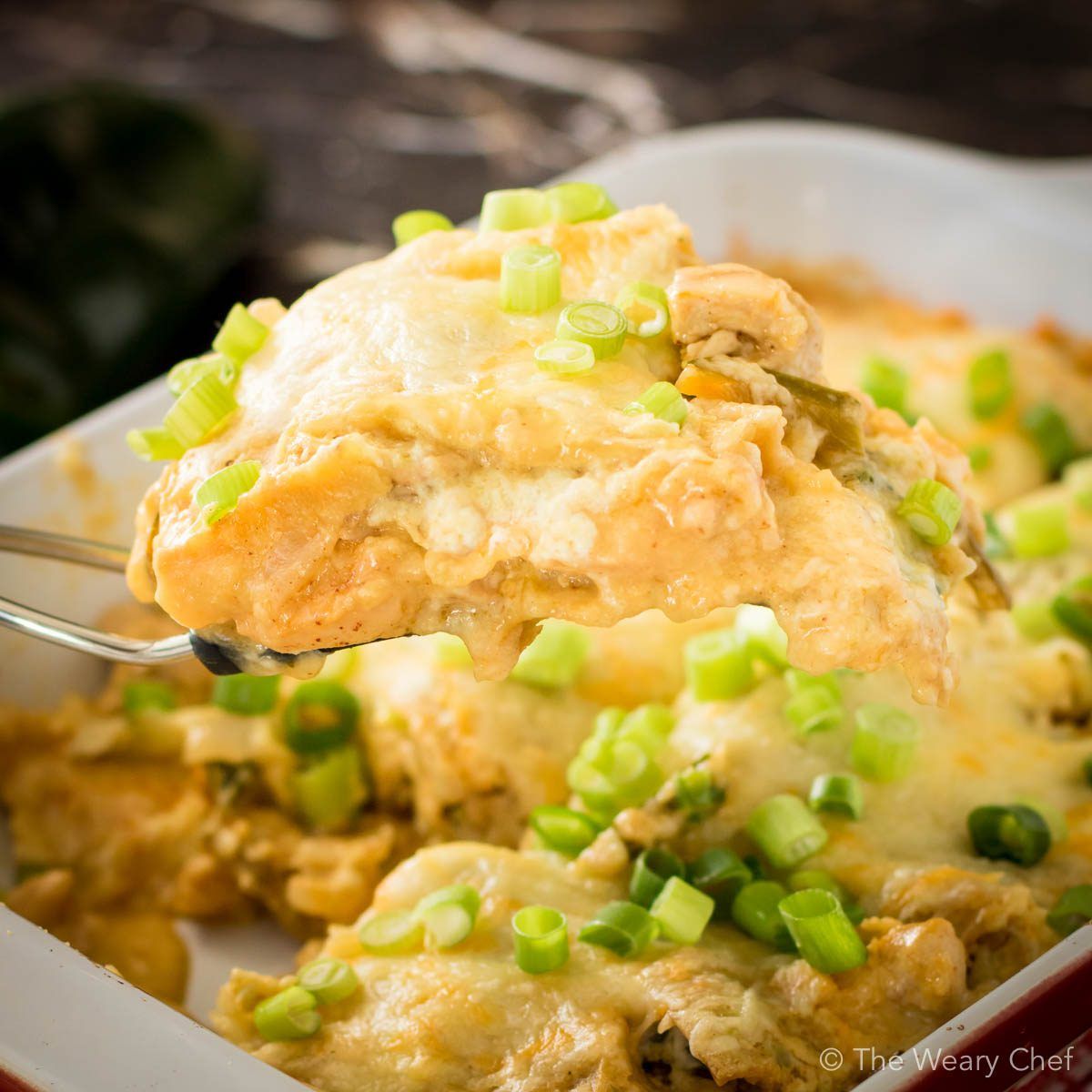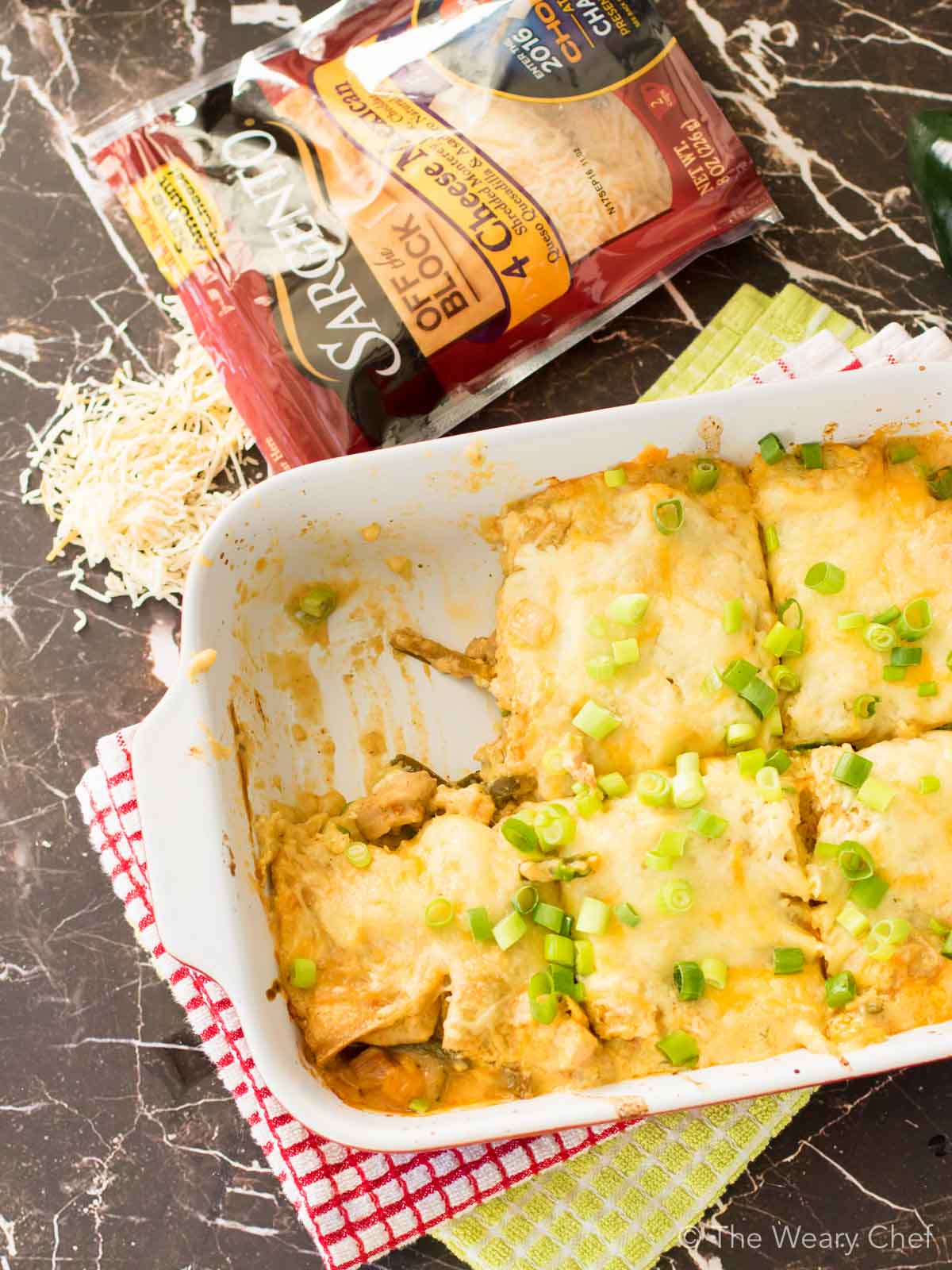 Print
Layered Chicken Chile Relleno Casserole
This layered Mexican casserole is the definition of comfort food. Plus, it's gluten free!
Total Time:

1 hour

Yield:

6

1

x
Instructions
Heat oil in a large skillet over medium-high heat. Add onion, poblano pepper, chicken, chili powder, cumin, garlic powder, and salt. Stir and cook for approximately 8 minutes or until chicken is cooked through.

While chicken cooks, preheat oven to 375 degrees F. Spray an 8 x 11″ baking dish with cooking spray. In a medium bowl, whisk together sour cream and salsa.

Now you're ready to assemble! Place a single layer of tortillas in the bottom of the prepared baking dish. Spread half of the chicken and peppers over the tortillas. Drizzle about a third of the sour cream mixture over the chicken, and then spread a handful of cheese over the sour cream.

Repeat the layers in step three once more. Finally, arrange one more layer of tortillas on top. Spread the rest of the sour cream over the tortillas, and spread another handful of cheese over that.

Cover casserole with foil, and bake in preheated oven for 30 minutes. Remove foil, increase heat to 400 degrees F, and bake an additional 5-10 minutes until top is brown and bubbly. (You can optionally spread a little more cheese over the top for this final baking step.)

Allow to set for a few minutes before cutting and serving. Garnish with sliced green onions if desired.
Notes
If you don't have an 8 x 11″ pan, you can use a 9 x 13″ pan. The casserole will just be a bit flatter.
Author:

Prep Time:

20

Cook Time:

40