No one will guess the secret ingredient in these Avocado Chocolate Chip Cookies!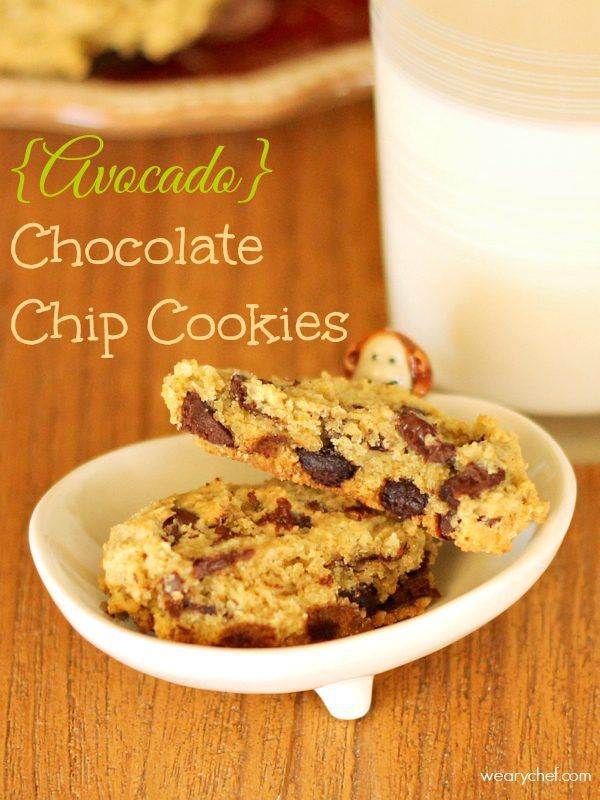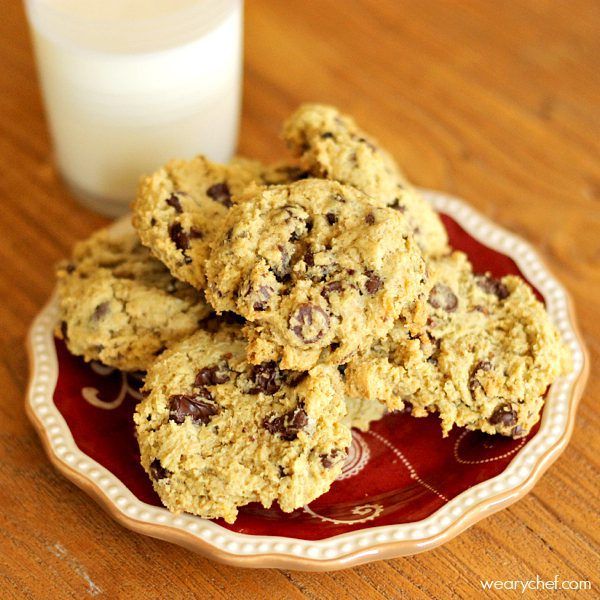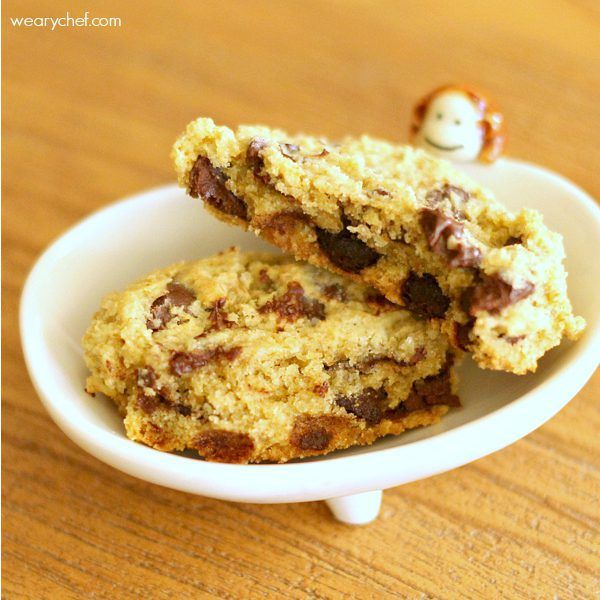 Have you ever wondered what would happen if you replaced some of the butter with avocado in your chocolate chip cookie recipe? Maybe not, but are you wondering now that I mentioned it? I got this idea a couple weeks ago and finally got around to trying it. The result? The cookies were a tad weird but solidly good, and since avocado is a healthier choice than butter, I definitely call these avocado chocolate chip cookies a success! I regret not taking a picture of step one, when the butter, avocado, and sugars were creamed together, because it was a beautiful, creamy, green sight. After that, it was pretty much cookie business as usual until I checked on the first batch as it was baking. As it turns out, avocado doesn't melt. Or brown. The cookie dough balls hadn't changed shape at all during baking since I guess it takes melting to cause spreading. Never fear! I just mashed them down a bit into cookie shapes, and they were totally fine. I pressed the second batch into cookie shapes before baking, and that's what I recommend in the recipe. I was too much of a chicken to replace ALL of the butter with avocado. If you try it, please let me know what happens! I did do my usual tricks of using some whole wheat flour and raw sugar. The raw sugar adds a bit of a crystalized texture here and there, which I don't mind at all. If you want to be a normal person and bake normal cookies (you know, except for the fact that you are putting avocado in them) just use white flour and white/brown sugars. (I swear I'm going to write a normal cookie recipe soon!) As for the color, I mentioned earlier that the cookies didn't quite brown except on the bottoms. They weren't obviously green, but you could see a faint greenish color if you knew what you were looking for. I didn't dare mention to my kids that avocado was involved, and I didn't tell The Pants until after he had tasted one. Everyone enjoyed devouring these chocolate chip cookies whether or not they knew about the secret ingredient. I'm sure you will too!
Print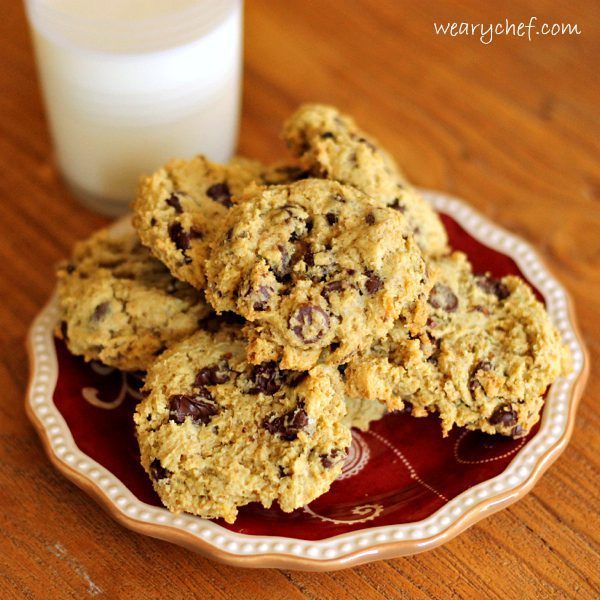 Healthier Chocolate Chip Cookies with Avocado
You can make traditional chocolate chip cookies a bit healthier and just as delicious with a secret ingredient: Avocado!
Total Time:

25 minutes

Yield:

2

4

1

x
Instructions
Preheat oven to 350 degrees F.

With an electric mixer, cream together butter, avocado, and sugars on medium-low speed for 1-2 minutes until very smooth. Add egg and vanilla, and mix on low speed until combined.

Add flours, baking soda, and salt. Mix on medium-low speed until dry ingredients are incorporated. Stir in chocolate chips on low speed or by hand.

Using a medium cookie scoop (or rounded tablespoons), dish balls of cookie dough about 1″ apart onto baking sheets lined with silicone mats or parchment paper. Press the balls into a cookie shape (the cookies will not change shape during baking).

Bake in preheated oven for 12-15 minutes, until bottom edges are starting to brown. Cool on baking sheets for a few minutes, then transfer to a wire rack to cool completely.
Notes
You can use all white flour and substitute brown sugar for the raw sugar if desired.
Author:

Prep Time:

10

Cook Time:

15

Category:

Dessert