Want some easy dinner recipes? I have seven of them for you, including a Cajun chicken stir fry, hearty beef caesar salad, frugal seafood enchiladas, and lots more!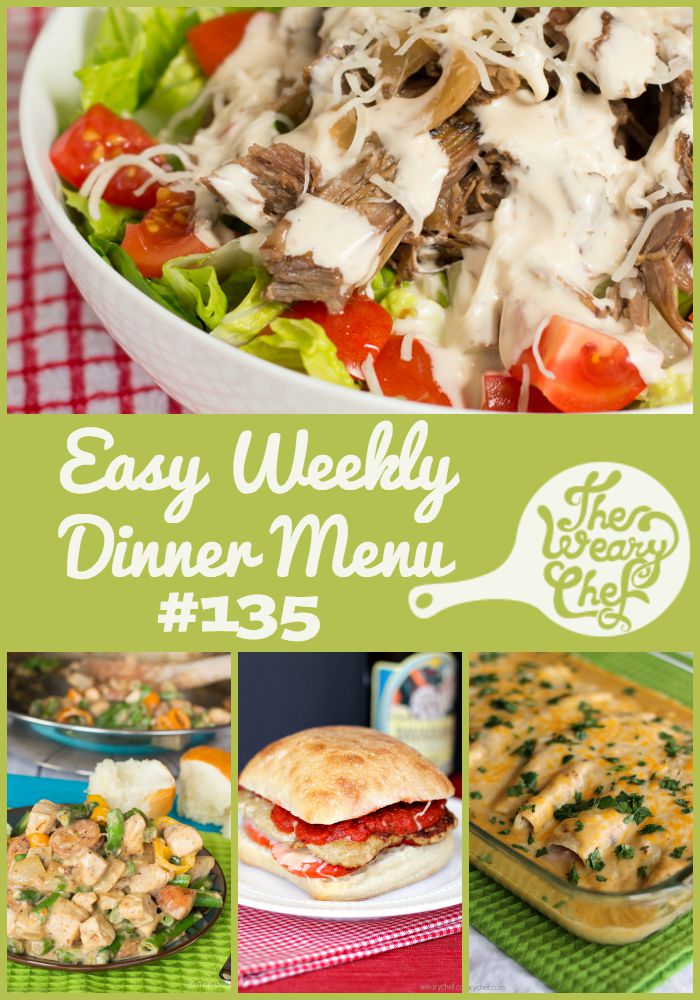 Hello, my friends! How the heck are you? That's not a rhetorical question. Why not leave me a comment letting me know? I hate feeling like I'm talking to myself, and I love hearing from you! I'm pretty good. I'm looking forward to the weekend because Matt will be home, but we have zero plans. We are SO exciting, aren't we? I'm sure we'll come up with something to occupy our time until dinner, and then we'll enjoy these recipes! Which of these easy dinners do you think you'll try this week?
What's for breakfast? Find some good ideas in this week's recipe roundup loaded with quick and easy breakfast recipes!