This spicy Cheese Rice Bowl is an easy, hearty dinner loaded with ground turkey, pepper jack cheese, rice, and peppers.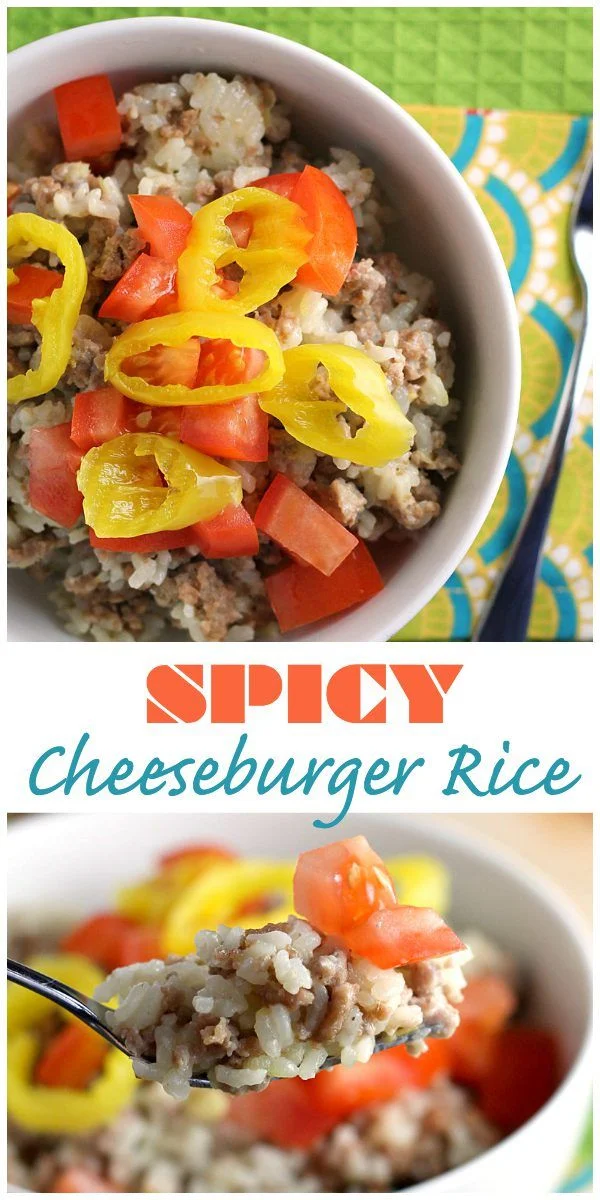 Do you love pepper jack cheese as much as I do? You don't have to prove it. It's not a contest. I do love it a lot though with all that creaminess and spiciness. I enjoy it with crackers, on a sandwich or a burger, or stirred into an egg scramble.
I'm really glad I branched out from just those typical uses though to make this easy dinner because it turned out so good! Thankfully I needed to save some leftovers for photos or I might have eaten two or three bowls.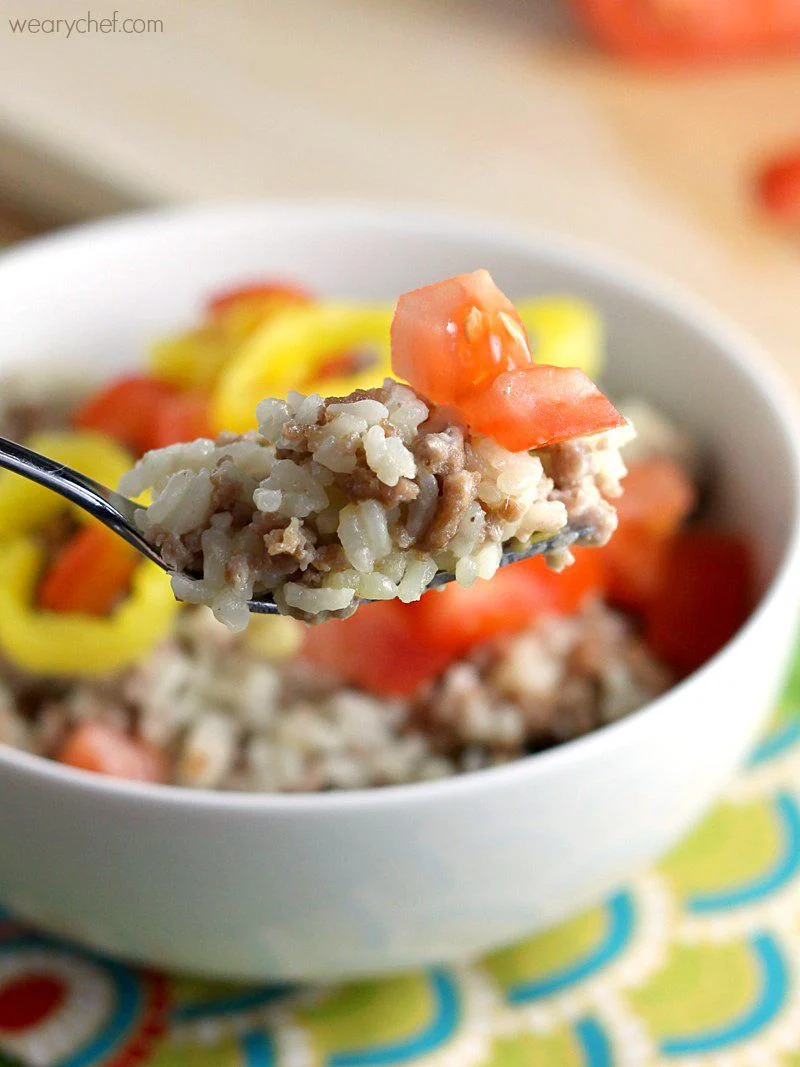 I would love to tell you a story about how I saw cheese rice on a quaint cafe menu and was inspired to recreate it at home. If I did, it would be just that, a story. The truth is, we needed dinner, and I had a pound of ground turkey and more pepper jack cheese than I knew what to do with, so I came up with this.
Since I had ground meat and cheese, my first thought was to just make turkey burgers, but that isn't what we call innovation, people. Then it was going to be a skillet pasta recipe, but since I already have a recipe for cheeseburger macaroni, I thought rice would be a fun change.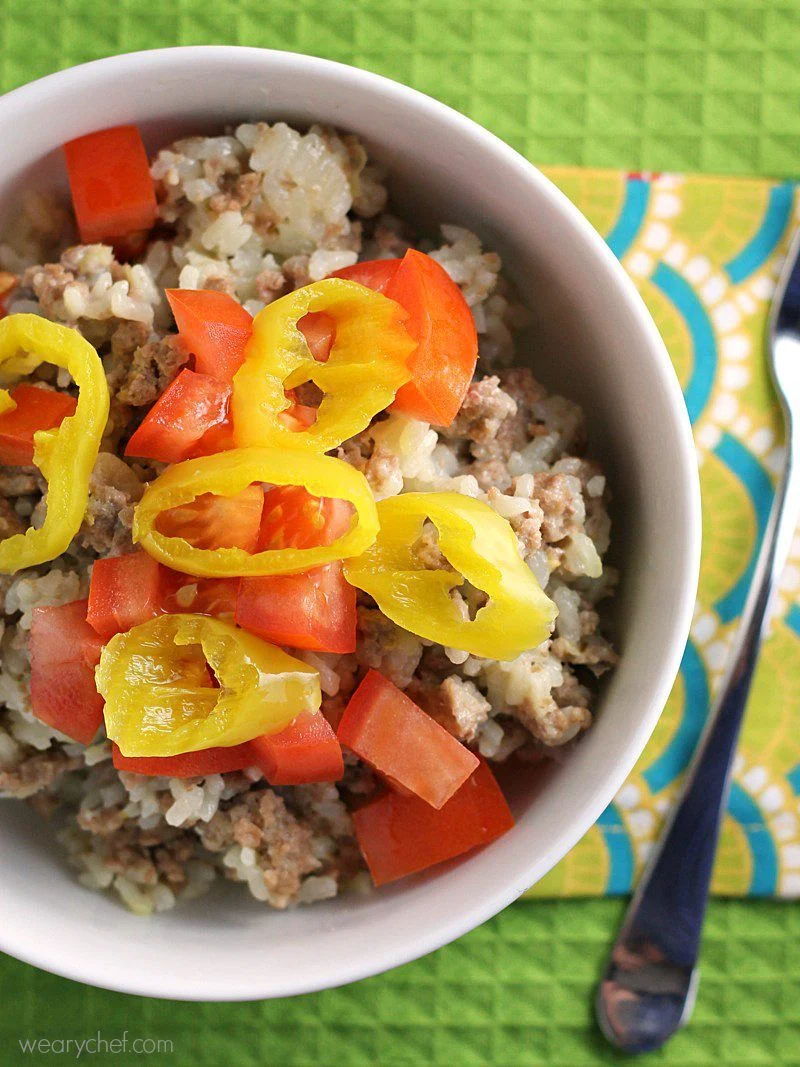 The diced tomatoes on top add a bright, cool flavor with the rich, spicy rice. When I say spicy, it's not THAT spicy, and you can control it with the type and amount of peppers you stir in. I, of course, wanted it to be pretty hot, so I added extra peppers to my bowl.
If you want it tame, use mild pepperoncinis or pickled jalapeños for all the flavor without the heat. You could even substitute dill pickles and monterey jack cheese for a completely mild, kid-friendly version! However you make it, I hope you love it as much I did.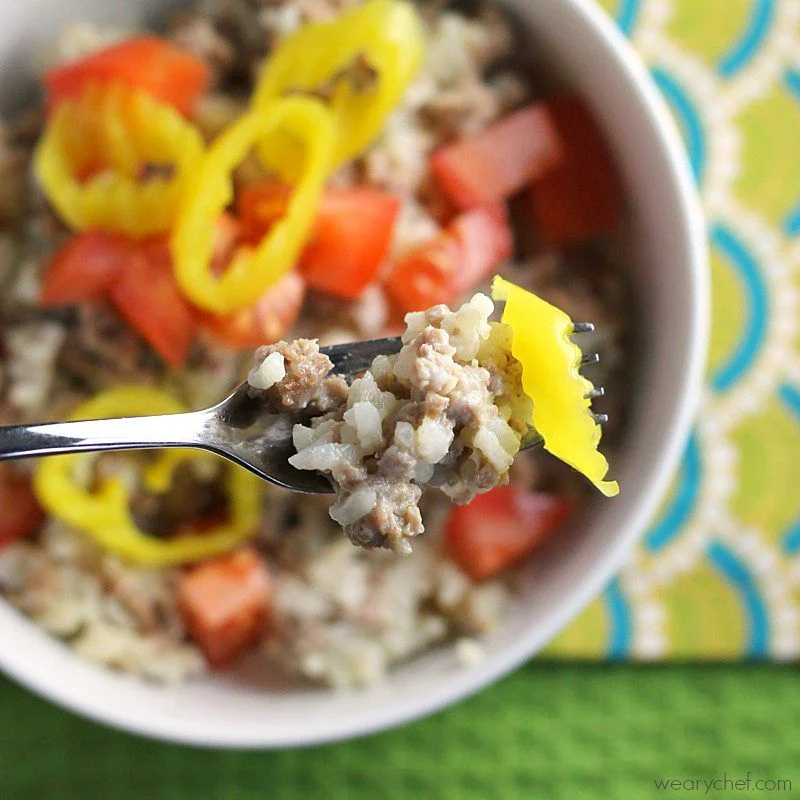 Print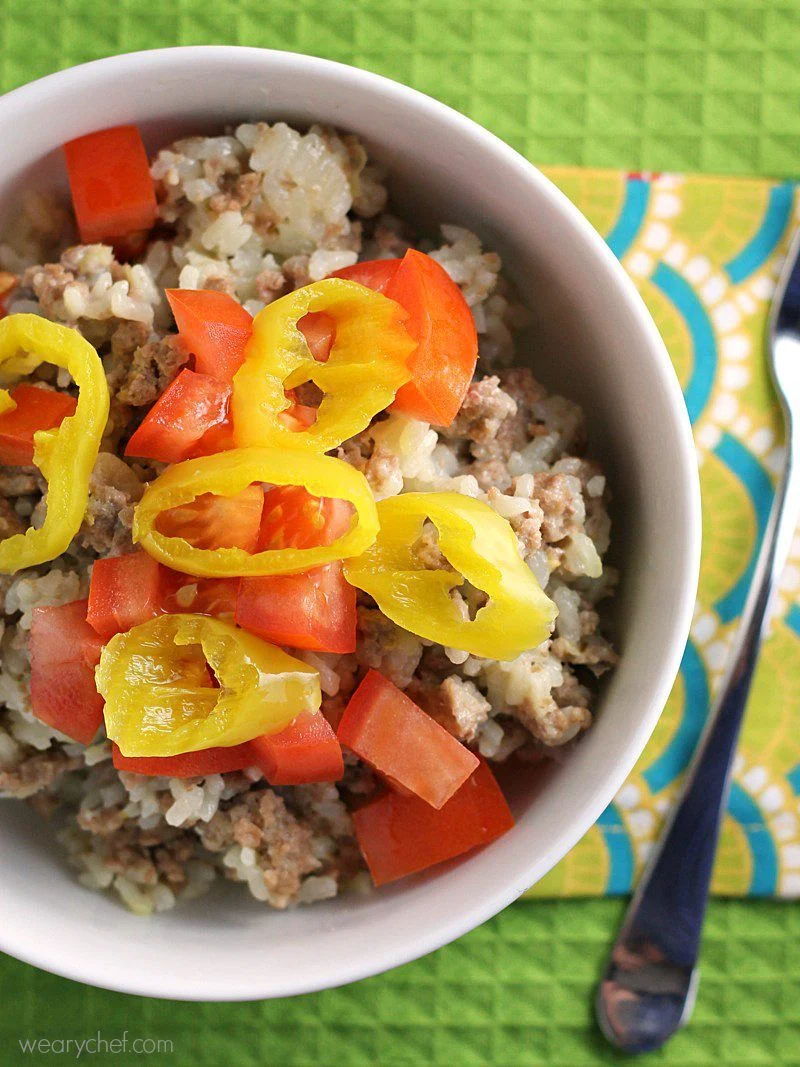 Spicy Cheeseburger Rice
This spicy Cheese Rice Bowl is an easy, hearty dinner loaded with ground turkey, pepper jack cheese, rice, and peppers.
Total Time:

35 minutes

Yield:

4

1

x
Instructions
Spray a 12″ skillet with cooking spray, and heat over medium-high heat. Add turkey, pepperoncinis, salt, and garlic. Saute and crumble meat until cooked through. Drain meat if desired, but I don't to retain the flavor.

Stir in rice and chicken broth. Bring to a simmer, cover, and reduce heat to medium-low. Simmer for 20 minutes or until rice is tender and liquid is absorbed.

Remove lid, and stir in milk and cheese. Cook, stirring often, until cheese is melted. Serve topped with tomatoes and peppers if desired.
Want more fun twists on cheeseburgers? Try these other easy dinner recipes!