This easy seared salmon recipe is a perfect meal for busy evenings. Marinate it in the morning, and it will be ready to cook at dinner time!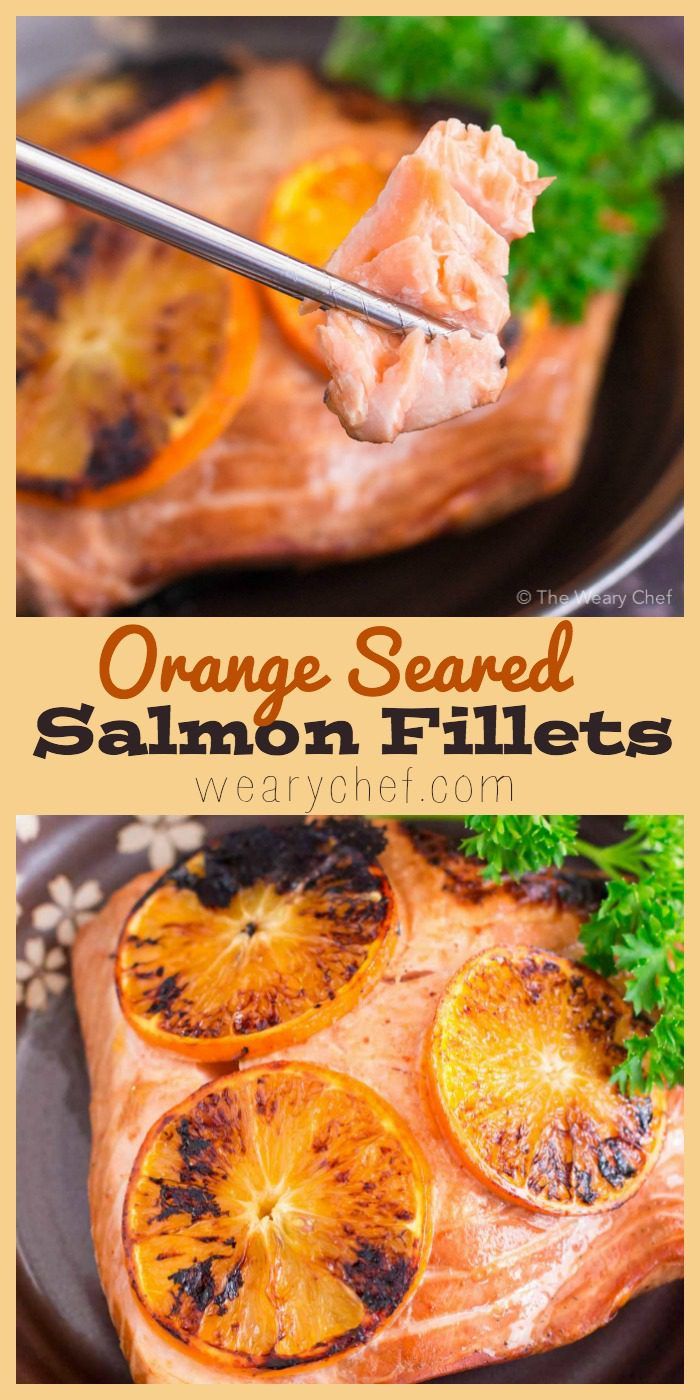 If I had to pick one seafood as my one and only, I think it would be salmon. Shrimp are way up there, and I love tuna too. OK, I love almost any seafood (maybe not squid…), but salmon is really my true love.

I adore salmon on sandwiches, nachos, salad… You name it, I love it. Well, except I actually don't love it raw in sushi. I don't know why since I do like it rare, but raw salmon is not my thing. That's why today I'm bringing you seared salmon. You can cook it as rare or as well done as you like as long as you use this orange soy marinade first. It's so easy and tasty!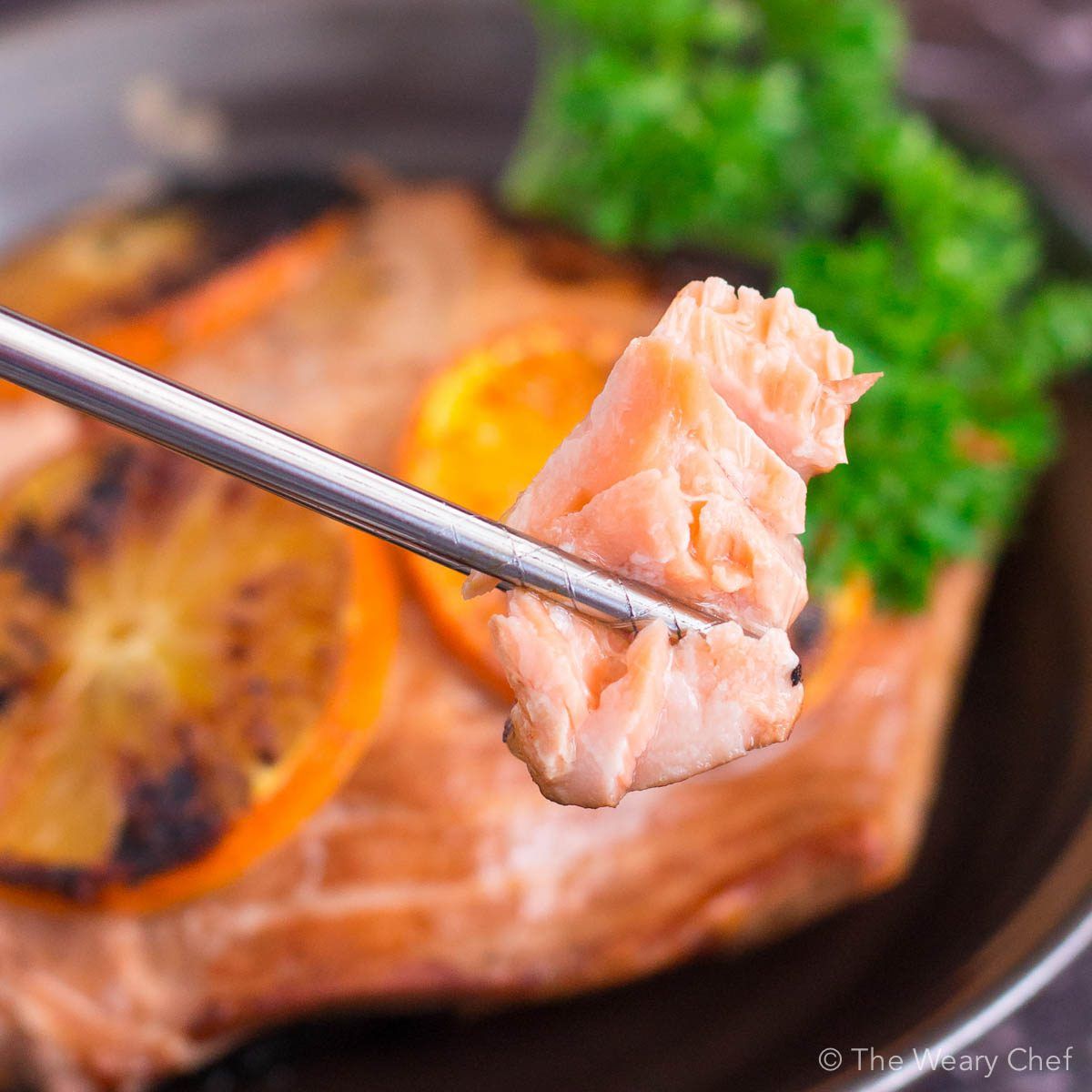 I give my mom credit for this recipe idea. She is even more of a salmon fiend than I am, and she likes to make hers with citrus. I don't actually remember how exactly she does it, but I know orange is involved. I tried this recipe first with just a quick squirt of orange before cooking it, and the flavor wasn't noticeable at all. That's why I changed it to a marinated salmon recipe to really get the citrus flavor in there.
Of course I added Sriracha because this is me we're talking about. You can totally adjust that to taste. If you want it spicy, add a couple teaspoons or more, or just add a dash if you want to keep it mild. Enjoy!
| | |
| --- | --- |
| | |
Whisk together orange juice, soy sauce, and hot sauce. Use a container just big enough for the salmon to cover the bottom so the marinade will stay on the fish.

Place the salmon filets in the marinade, and swirl to coat thoroughly. Marinate at least 2 or up to 24 hours.

Spray a skillet with cooking spray, and heat over medium-high heat. Let the skillet get very hot. Arrange orange slices over the flesh side of the fish, and put the salmon orange-side down into the hot pan. Cook 5-7 minutes.

Carefully slide a spatula under the oranges and fish together, and flip them. It's OK if your orange slices fall off in this process. Just put them back where they were when you get the fish flipped. (Be careful! They are hot!) Cook another 5-7 minutes or until salmon is cooked to your desired level of doneness.
You might also enjoy these citrus chicken skewers!