This week's menu of easy dinner ideas features Caesar Pasta Salad, Fish Stick Burritos, Bacon-Wrapped Chicken Legs, and a few tasty Southwest recipes!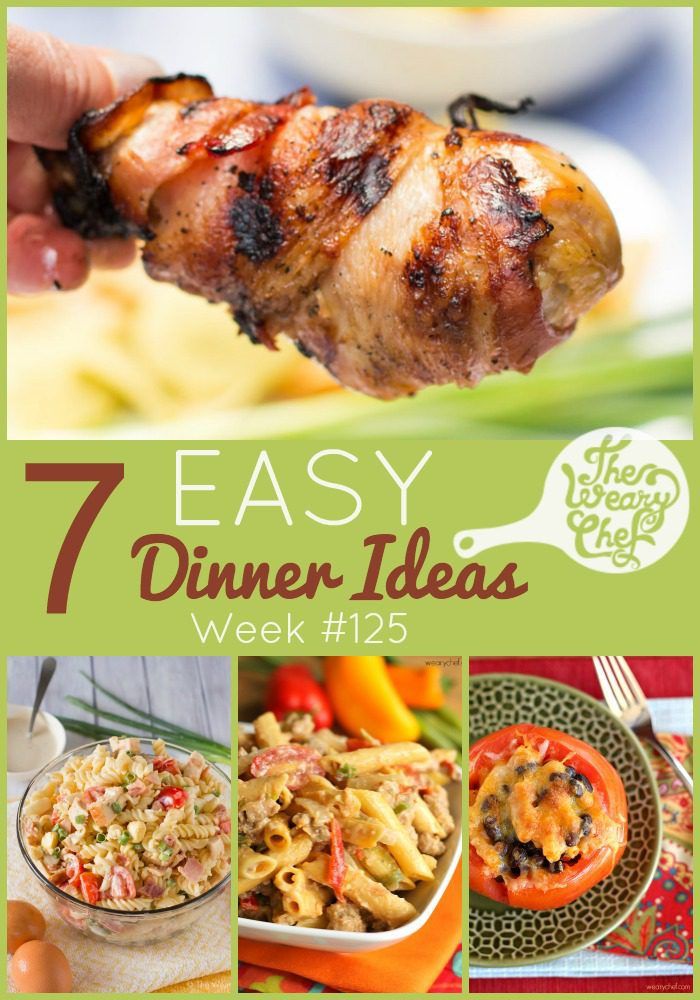 We're going to be in Texas soon for an impromptu family reunion on my husband's side, and I am seriously afraid of how hot it will be. I've never really been to Texas except driving through it on our move from Mississippi to California, so I'm not sure what to expect. I, of course, have an idea of what to expect, and it includes cowboy hats, pickup trucks, very hot weather, and a lot of Tex-Mex food. I'll let you know after my trip how accurate that picture was. With Tex-Mex on the mind, I decided to throw a few Southwest recipes into this week's menu. I think many of us love any kind of Mexican food, so I have a feeling this will be popular with you guys! Let's get to the recipes (click the title to see the full post):
Believe it or not, I'm taking a day off on Monday. After two and a half years, it seemed about time. I'll be right back with a new dinner recipe on Tuesday. Talk to you then!