Thank you to Dixie for sponsoring this post. I was compensated for my time, but all opinions are my own.
Today I'd like to tell you about some new, affordable, convenient plastic storage containers with attached lids called Dixie Quicktakes and share some dinner recipes with great lunch leftovers to store in them!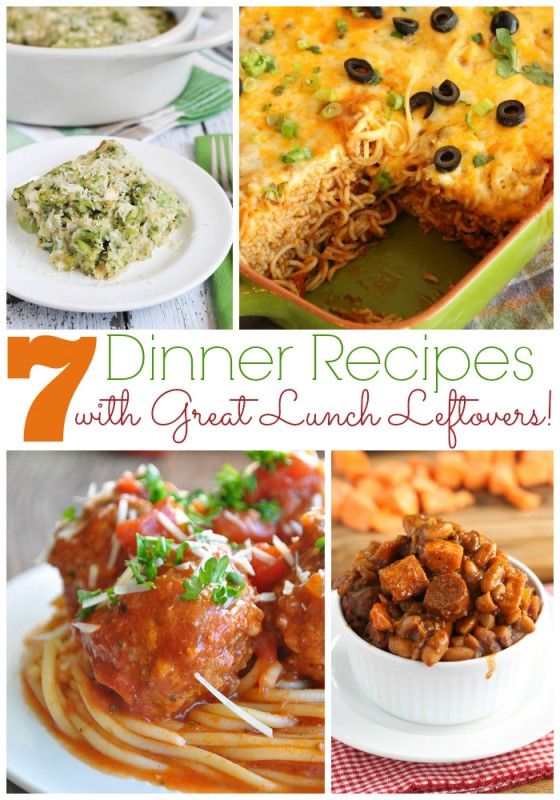 If you have a cabinet full of plastic containers that looks something like this: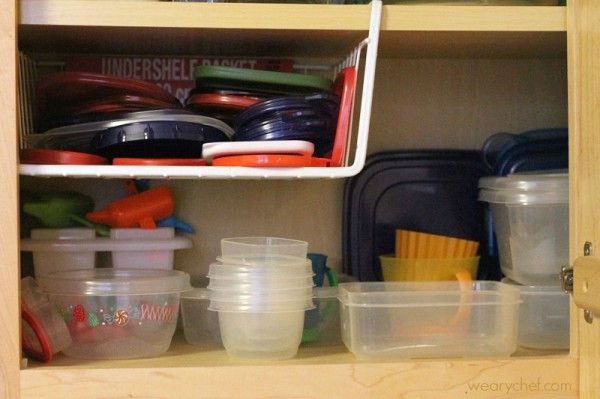 You are going to be really excited to hear about a new kind of plastic container I just had the chance to try. Dixie Quicktakes are super lightweight, affordable plastic containers with attached lids. ATTACHED LIDS! No more digging through the cabinet to find the matching lid that you might not even have anymore. Just grab a Quicktake, snap the lid closed, and you're done.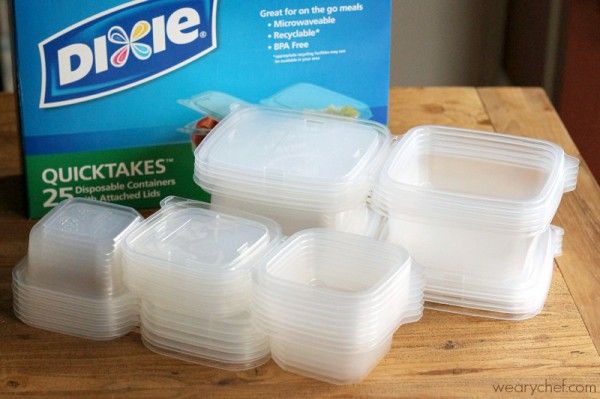 These Quicktakes remind me of takeout containers you'd get from a restaurant because they are pretty light. You can wash them in the dishwasher and reuse them again, or you can recycle them without guilt. They only cost less than 50 cents each, so if your kids lose them at school or you give them to a friend, you don't have to worry about not getting them back. My set came with fifteen 3-cup containers and ten 1-cup containers.
The smaller ones are just right for kid-sized portions. I usually pack my kids lots of different things in their lunches like half a sandwich, a veggie, a fruit, and a snack like crackers. I can load up these little containers, and they are easy for little hands to open themselves without losing the lid under the lunch table!
The bigger ones are great for larger portions of leftovers for lunch too, which I will get to shortly, but you know what else I used them for? Organizing our disaster of a craft box! There was so much random stuff shoved in there and tangled up: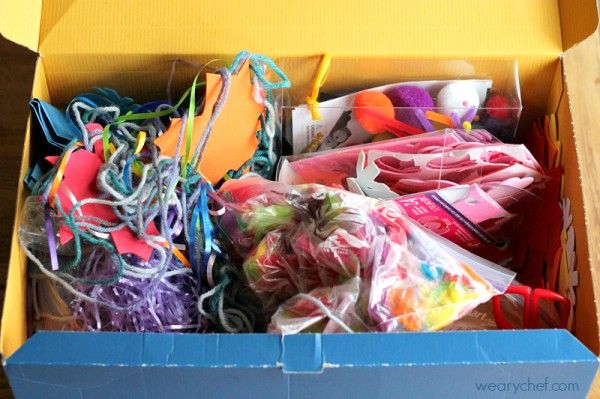 I sorted out that mess of feathers, yarn, Easter grass, and a bunch of other doodads, and now we can actually find what we want in there!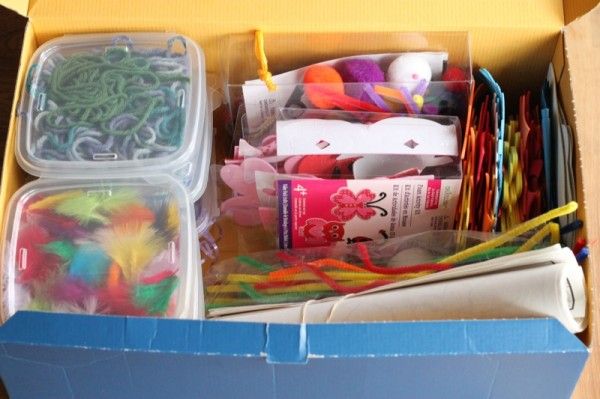 Now, let's talk more about using the 3-cup containers for leftovers. I love having a hot meal for lunch instead of just a plain old sandwich, so I'm a big fan of dinner recipes that make good leftovers. These Quicktakes are BPA free and microwave safe, so they are perfect for reheating leftovers! Here are 7 Dinner Recipes for Great Lunch Leftovers that will make you look forward to lunchtime: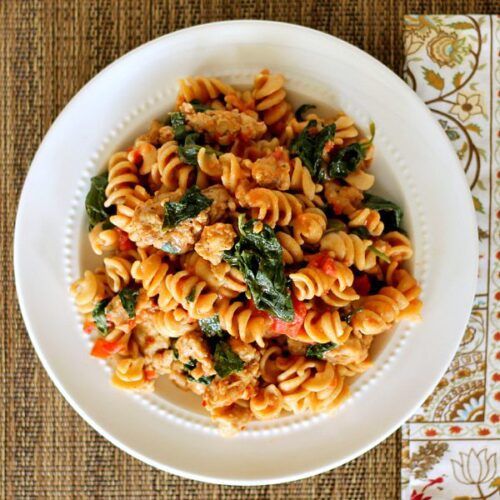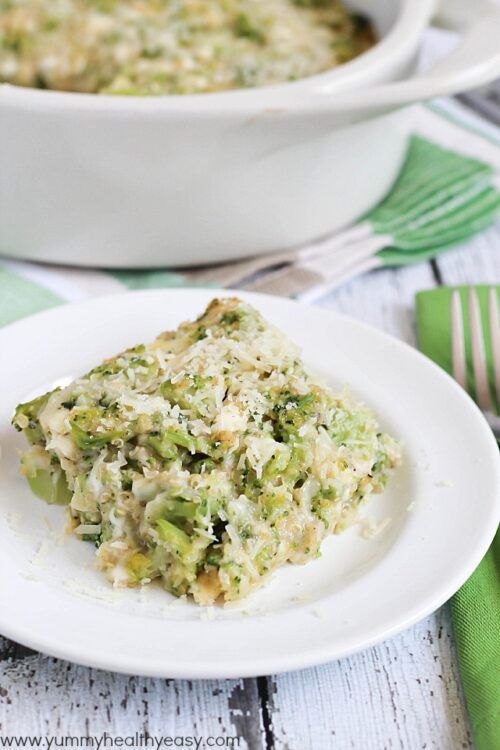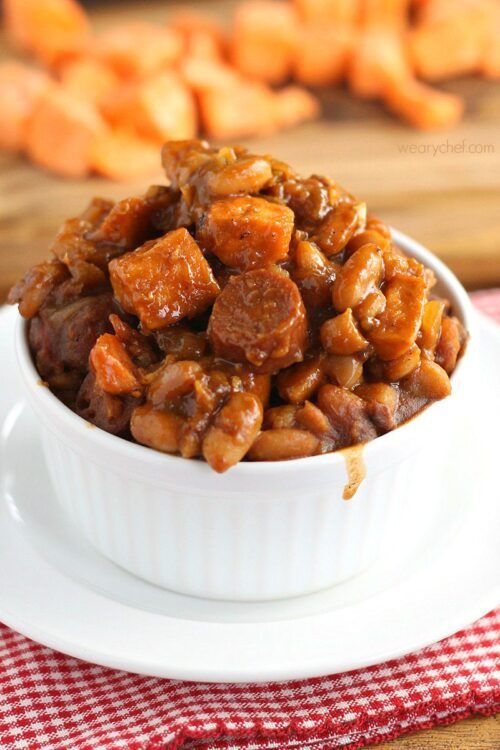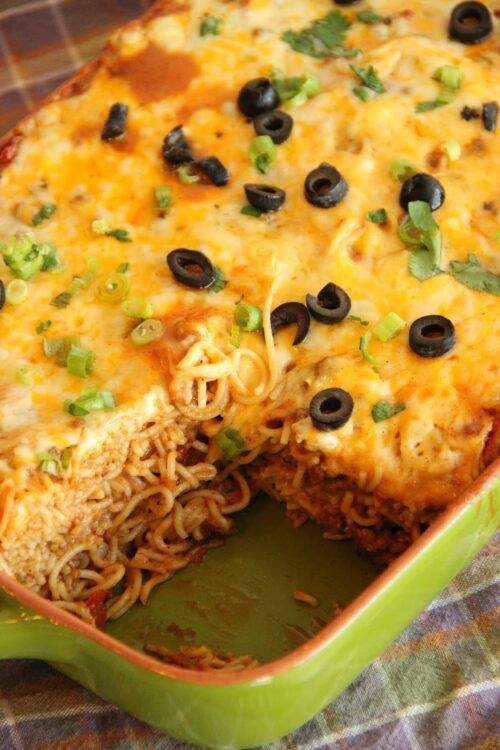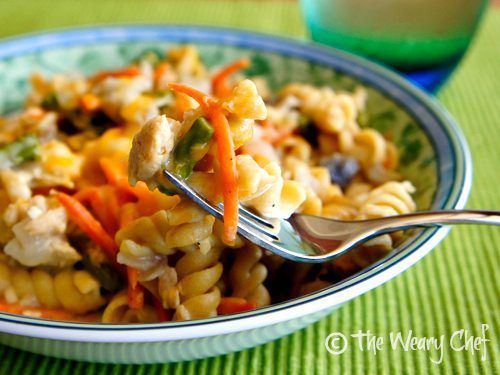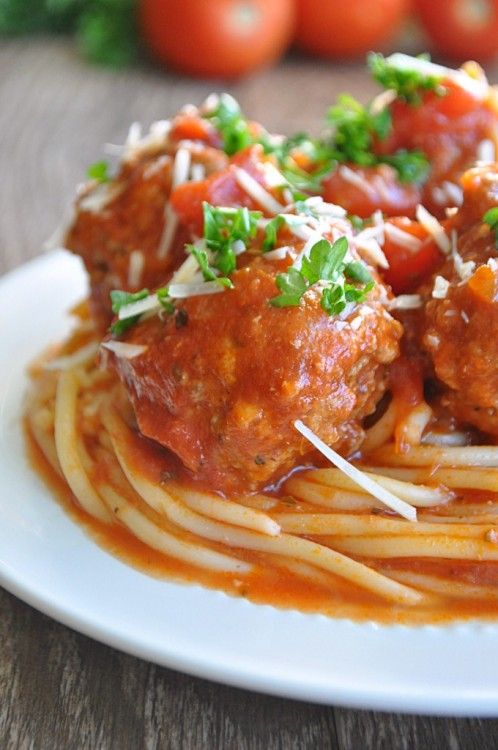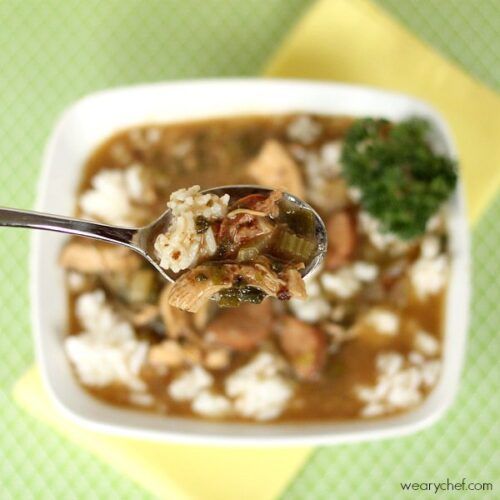 I can think of about a million things I can store and organize with my Quicktakes, so I'll be ordering more for sure! Right now you can only get Dixie Quicktakes from Amazon. If you order soon, you can take 25% off, but act fast because it's a limited supply coupon. Hurry on over to order some now, and let me know how you like them!
[youtube=https://www.youtube.com/watch?v=BDOZ0LJfNC4&feature=youtu.be&campaign=markerly]
Thank you again to Dixie for sponsoring this post!