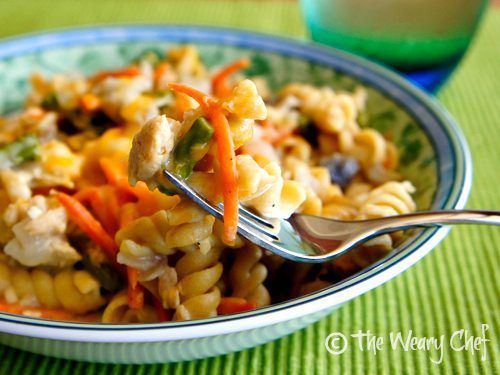 Put down your can opener because I'm about to tell you how to make a scrumptious, easy tuna casserole from scratch!  This one-dish dinner is full of noodles, veggies, tuna, and deliciousness.  I dare say it's even better leftover, so it's perfect for lunches too.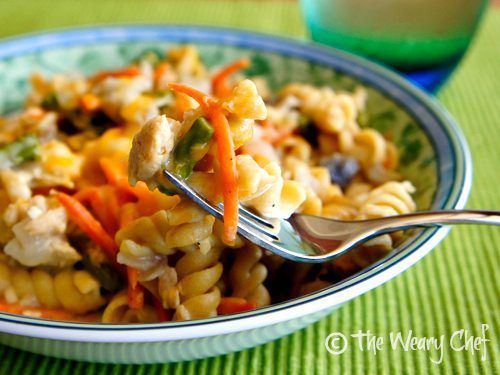 | | |
| --- | --- |
| | |
Preheat oven to 350 degrees F. Spray 1 1/2 qt. casserole dish with cooking spray and set aside.

Melt butter in a large skillet or dutch oven over medium heat. Saute onions and mushrooms in butter until onions are translucent, 4-5 minutes. Sprinkle flour over onion mixture, and stir well.

Add chicken broth a little at a time, stirring constantly, until smooth. Add salt and pepper, then bring to a simmer, stirring frequently. Add uncooked pasta, and return to simmer. Cook one minute less than pasta package directions.

Stir in buttermilk, asparagus, carrots, and tuna. Return to a simmer, then stir in 1 c. cheese and cook until cheese is melted.

Pour casserole into prepared baking dish, and sprinkle remaining 1/2 c. cheese over the top. Bake 15-20 minutes in preheated oven, until cheese is melted and casserole is bubbly.