This is a Sponsored post written by me on behalf of Breyers Gelato Indulgences All opinions are 100% mine.
Who needs to go out for a date night when you can have a delicious dinner followed by Breyers Gelato at home?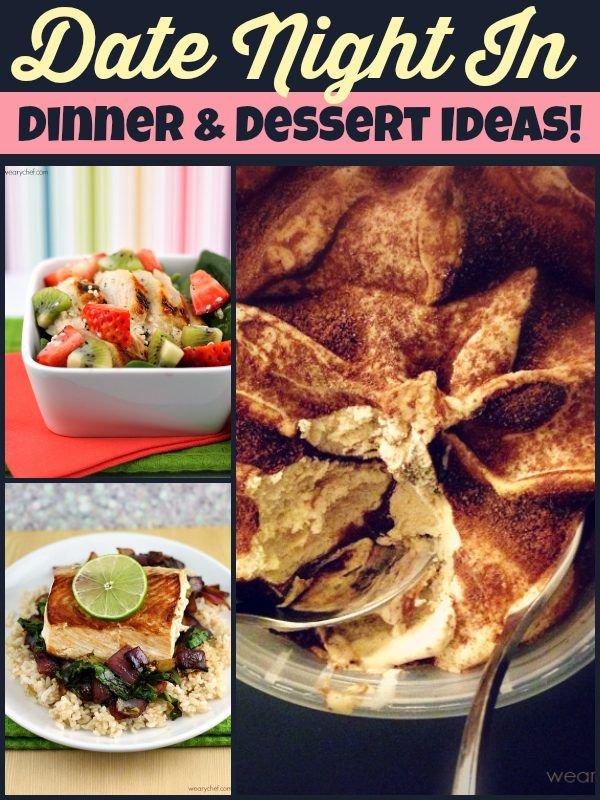 Do you love date nights? Who wouldn't love finding and paying for a trustworthy babysitter, getting yourself presentable at the end of the long day with kids, and then paying a fortune for dinner and a movie, am I right?
OK, so I'm not actually a big fan of leaving the house for date nights. My boys are up at 5:30 or 6:00 every morning, and by the end of the day I am beyond weary. Going out sounds like work to me! All I want is to get the kids to bed and r-e-l-a-x at home with my husband.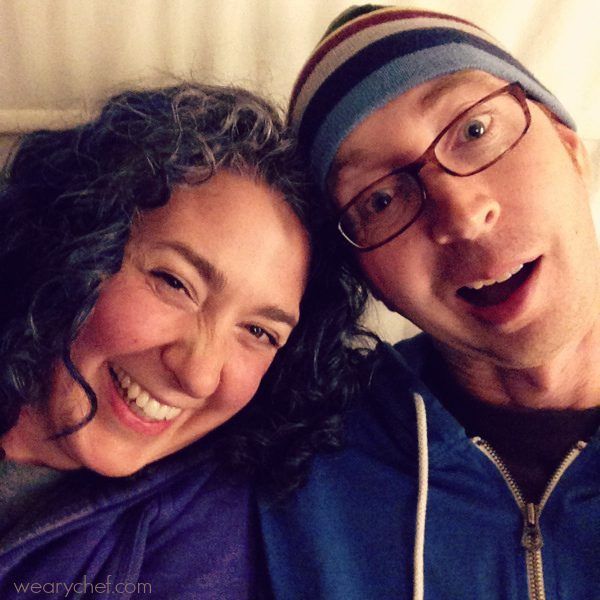 Fortunately my boys go to bed on the early side, which definitely helps with at-home date nights. Once those wild animals precious angels are asleep, we are ready for a grown up dinner and dessert! (Lucky for us, hoodies are 100% acceptable attire for staying home.)
Let's go backwards today and talk about dessert first because I have a deliciously decadent and completely effortless idea to share with you: Breyers Gelato Indulgences. No matter what you are making for dinner, there is a gelato perfectly suited to go with it. We tried the Tiramisu first, and let me tell you, it was heavenly! Mascarpone gelato with a swirl of espresso sauce, lady finger pieces, and dusted with cocoa… This is not your average ice cream!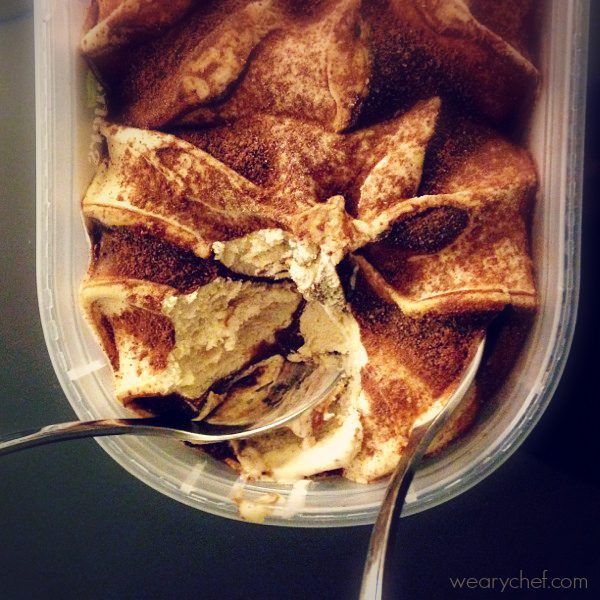 Do not bother with bowls. I said this was effortless, remember? Grab two spoons, snuggle up on the couch, and watch your favorite show while indulging in rich, creamy gelato with swirls of espresso sauce. Or, in my case, snuggle up and watch your husband play video games. (I told you we are total nerds, right?) What do you like to do with your significant other for date nights?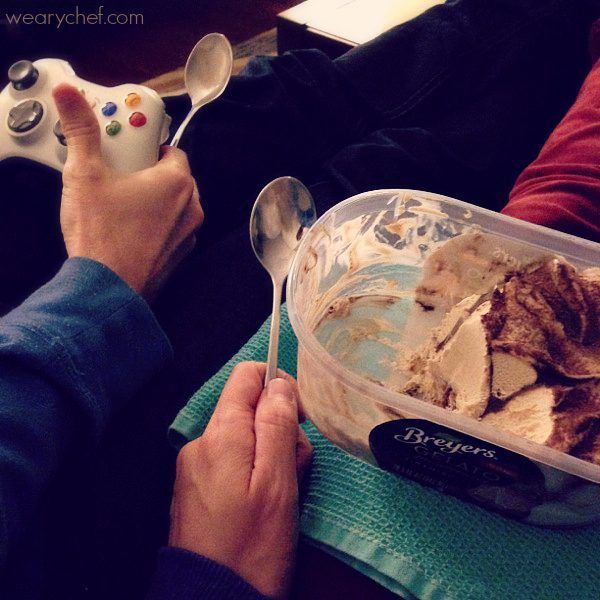 Next time we will try one of the other gelato flavors that include Raspberry Cheesecake, Vanilla Caramel, and Triple Chocolate. On second thought, next time we might just have a gelato buffet and skip dinner altogether! I just have to be sure to hide the gelato in the back of the freezer behind the peas and broccoli to keep it safe from the kids. Let them have their cartoon-character popsicles for dessert, and save the good stuff for us!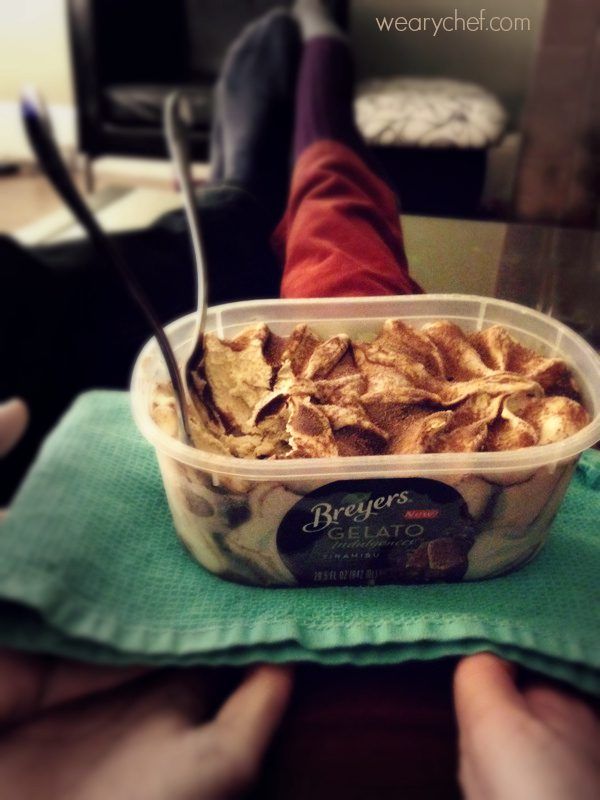 If you want to actually eat a meal before diving into the gelato, here are a few ideas for restaurant-quality dinners that take very little effort on your part. When you are trying to have a fun night with your spouse, you don't want to spend a lot of time cooking! All of these meals will make a special dinner for two but get on the table in about thirty minutes. I also suggest which gelato flavor to pair with each one. Which dinner and gelato combo would you choose?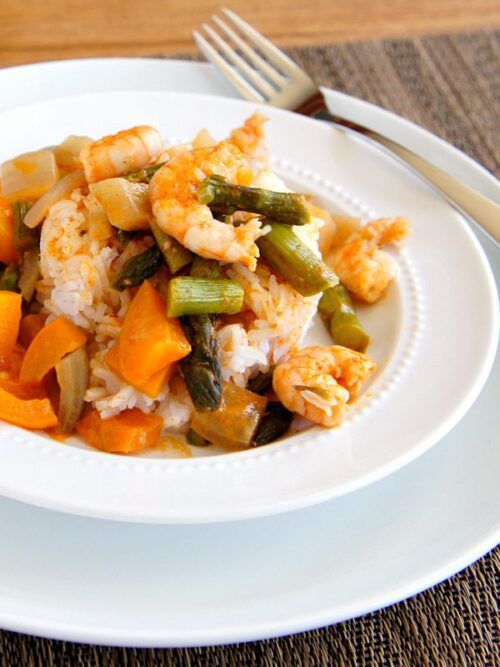 Red Thai Curry with Shrimp and Asparagus – Triple Chocolate Gelato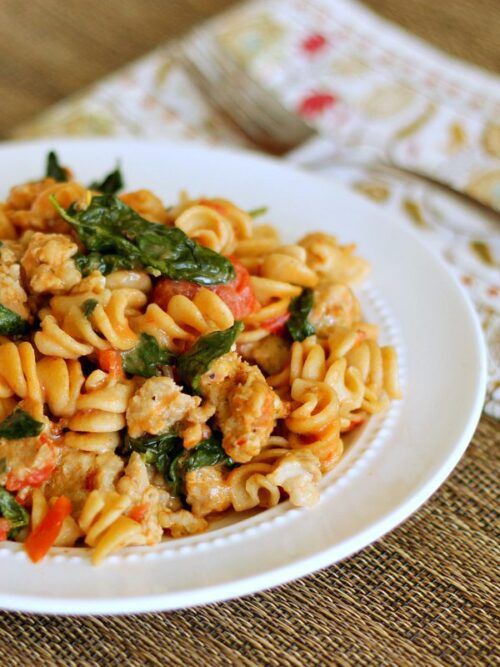 Skillet Sausage Pasta with Spinach – Tiramisu Gelato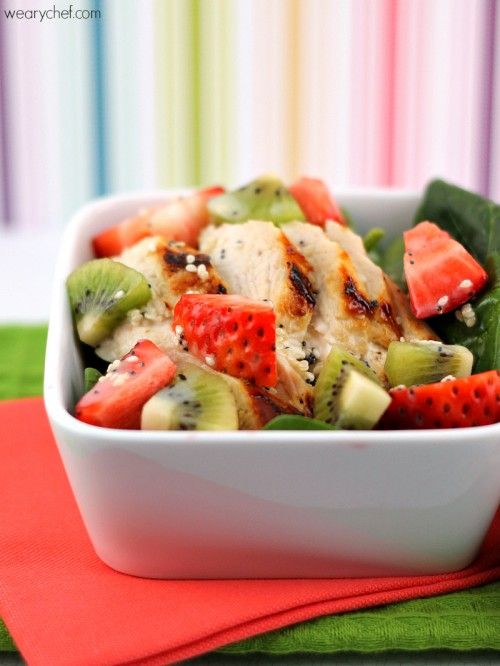 Strawberry Spinach Salad with Kiwi and Chicken – Raspberry Cheesecake Gelato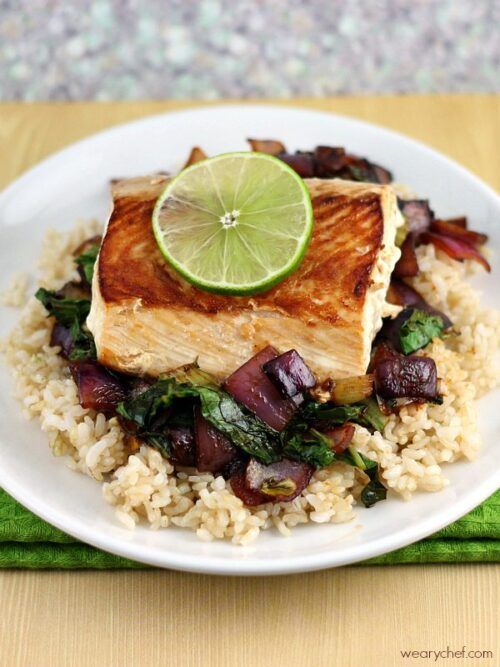 Asian Fish with Vegetables over Rice – Vanilla Caramel Gelato
Look for Breyers Gelato Indulgences in your grocery store freezer section. You can't miss the clear tub that shows off all the gorgeously yummy swirls of flavor going on in there. At around $5/container, it's way more affordable than going out for dessert but every bit as satisfying!
Thanks again to Breyers for sponsoring today's post!