Oscar Mayer sent me a fun gift package including ingredients that I use in an easy dinner idea in today's menu. I was not compensated in any other way for this post, and all opinions are my own. Get six other quick and easy recipes for dinner too!
Summer and Cooking
Summer. Has. Started. That should really be the end of this post, and then you should not hear from me again until August. I can't get much done with two talkative, energetic, and NOISY sidekicks around! Somehow I'm managing to cook, take photos, and write in between activities and interruptions. Don't be surprised though if I miss a recipe or two in the next couple of months. I hope you'll understand.
Oscar Mayer Helped Me with These Easy Dinner Ideas
Do you know who understands the increased demands on parents while school is out? Oscar Mayer. They sent me the most awesome Summer Survival kit with all sorts of things I need to make it through the coming weeks. My box included noise-canceling headphones, cozy slippers, wine glasses, and sandwich makings! You guys seriously have to go check out their Sanewich page right here. I was crying when I watched the "Don't Stress the Play Date" video. So freaking funny!
If there's one thing I've been reminded of over the past week, it's that kids are always hungry. If you follow me on Facebook, you may have seen that I (finally) set up a self-service snack box for my boys. This has been good and bad. It's awesome that they can get a snack for themselves instead of treating me like their waitress, but they have been known to overindulge a bit. We're working on the balance between "help yourself" and "don't eat so much that you don't want meals." I think we'll get it worked out.
7 Quick and Easy Dinner Ideas
OK, onto some dinner ideas! It's always funny when I tell you that this week's dinners were extra easy because of <insert reason here>. I pretty much always have a reason that I need extra easy recipes, so I don't know why I try to make it sound like that's a special case. Let's just pretend I don't want to be in and out of the kitchen as quickly as possible on a daily basis and take a look at this week's "extra easy" dinner ideas! (Click the recipe names to go to the full post!)
Easy Peasy Toasted Ham and Cheese – This is what I made with my Oscar Mayer Deli Fresh meats. I make my grilled sandwiches open-faced in the toaster oven. Put cheese on one side of the bread, ham, and pickles on the other, and toast until hot and melty. Put it together, cut it in half, and call it dinner! I served it up with blueberries and blue tortilla chips to add a little more fun. You could of course add mustard and/or mayo if you like. This dinner is always a big hit with my whole family!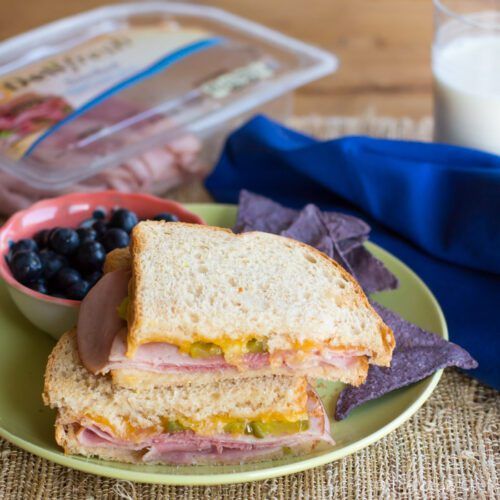 Molasses and Vinegar Slow Cooker Beef Roast – This roast is made without canned soups or seasoning packets. I hope you will enjoy it as much as we did!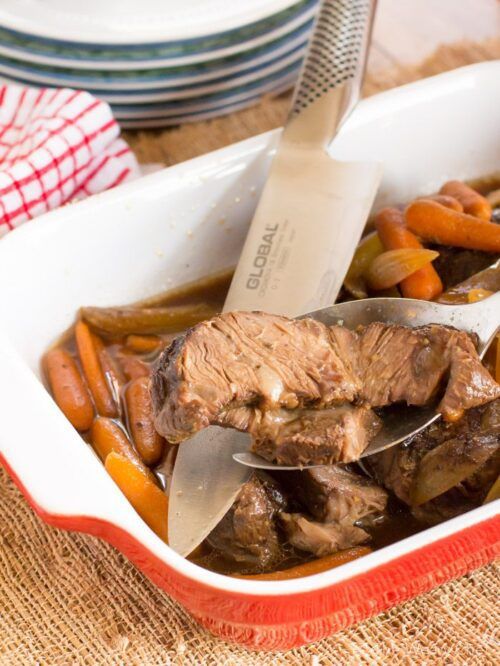 Sausage and Green Bean Casserole – I skipped the canned soup in that roast recipe, but I do use it in this tasty and easy casserole. #guiltyascharged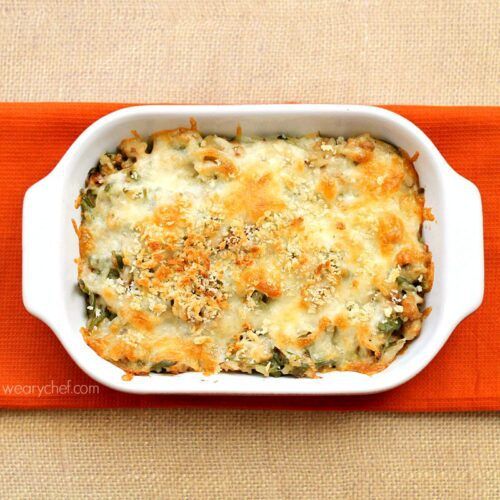 Caprese Grilled Cheese Sandwich – I know that this is the second grilled cheese sandwich for the week, but it tastes completely different than the first. Plus, who can ever have too many grilled cheese sandwiches?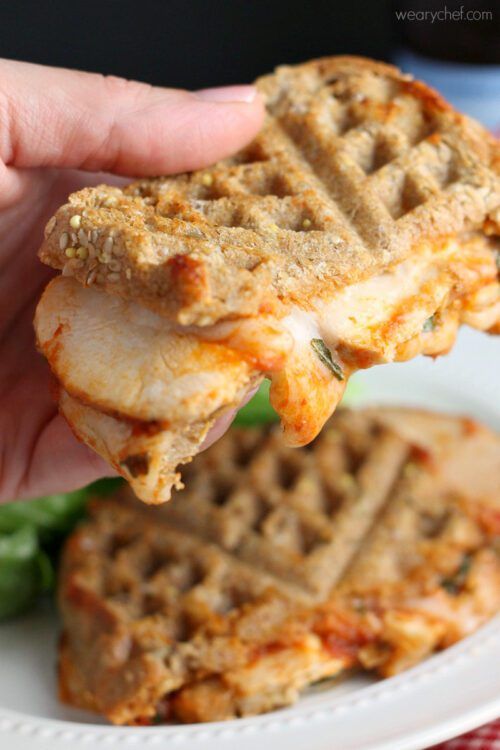 6-Ingredient Mexican Chicken Pasta -You know any recipe that starts with the number of ingredients is going to be easy. You hardly ever see "17-Ingredient Pasta" recipes…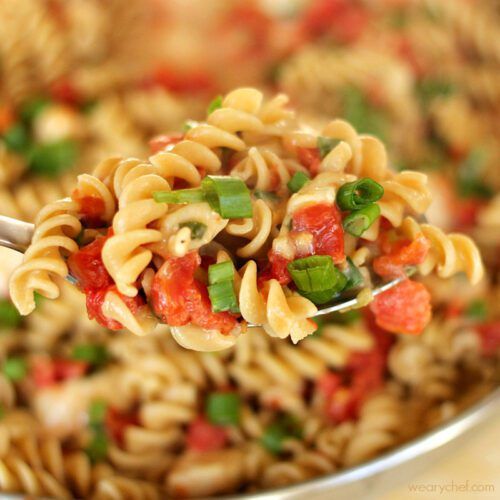 White Chili – This recipe is so simple, and my whole family loves it (yes, even the kids)!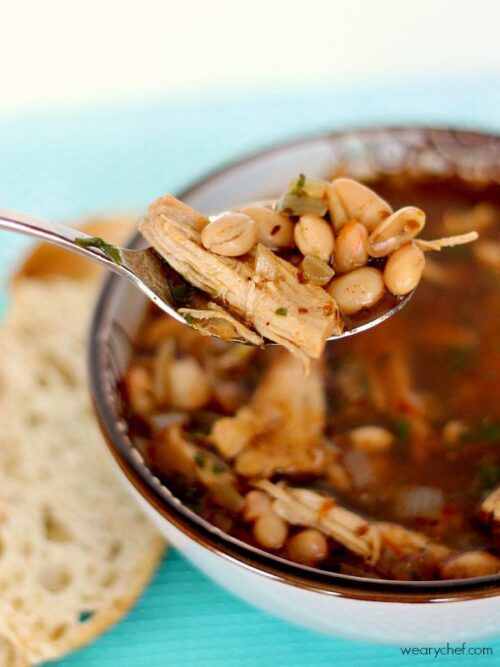 7-Layer Tacos – Set up a taco bar and let everyone make their own to give Mom a break! (Oh wait, it's almost Father's Day. I mean to give DAD a break!)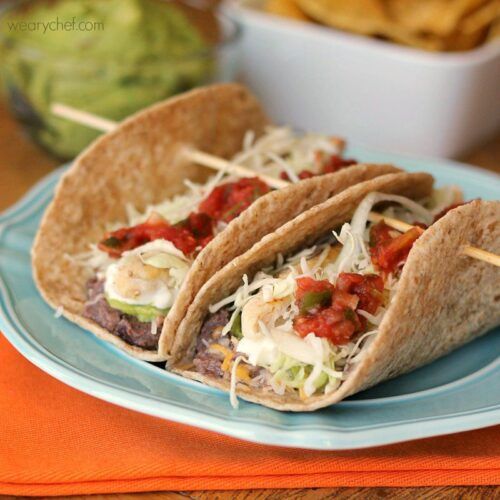 Are you entertaining this weekend? If so, be sure to check out a roundup from earlier this week: 31 Foods You Can Eat With A Toothpick. Super fun recipes in there!